Lisandro Martinez's short stature became the subject of irony when he first arrived at Man United. But up to this point, the Argentine midfielder has made everyone silent.
"I'm racking my brains to see if there's a player who has played in the Premier League or the English Premier League before who has such a modest physique and succeeds. Lisandro is nothing special. He has the blood, but what I don't like is that he is too easy to lie on the field. That is not a good sign for a defender," former player Graeme Souness once said of Martinez.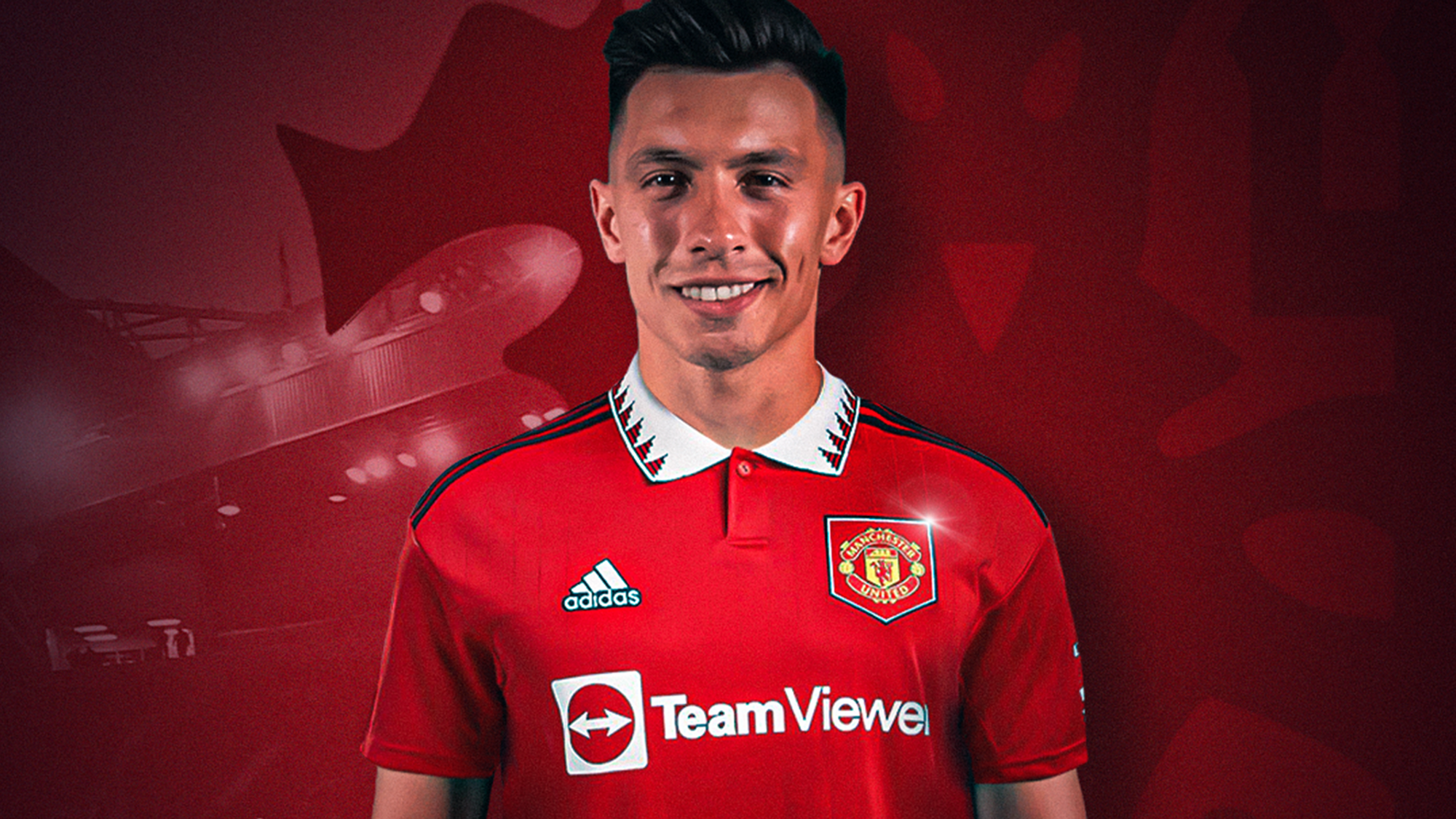 However, Martinez – with a height of only 1m75, the lowest of any central defender in the Premier League this season – smashed doubts with a brilliant performance last time, contributing greatly to helping Man United go through. 4 wins in a row. In the 0-4 loss to Brentford, Martinez was once "bullied" by striker Ivan Toney, but was still strong in hand-to-hand combat situations, both in the air and on the ground.
Martinez currently ranks first among United defenders in terms of both air wins and tackles. He has completed 12 aerial battles, only 3 failures, a success rate of 75% – a really respectable number for a central defender who is considered "short". In addition, Martinez won back the ball for MU in 7/8 phases of dispute. Meanwhile, Harry Maguire – who came on for Martinez in the last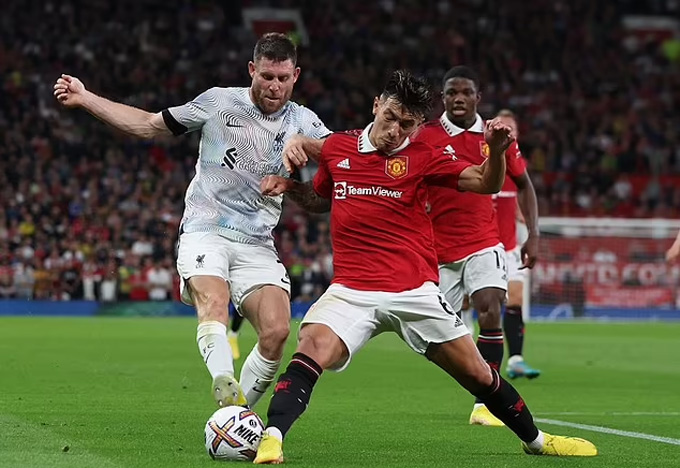 Martinez's ability to compete, both on the ground and in the air, cannot be underestimated
In the match against Southampton last week, The Saints quickly found a way to pressure Martinez by constantly pouring the ball. However, the former Ajax star played excellently when he won all 5 times in the air battle. Against Arsenal, Martinez's performance was worse when he only won 1/3 of the air dispute. However, in general, Martinez's success rate is still high and stable with what has been shown in the Netherlands.
Raphael Varane (1m91 height) – Martinez's good opponent in the center of defense – prevented most of the ball situations and failed only 6/24 times. Of course, compared to other tall central defenders in the Premier League this season, Martinez does not have to face too many disputes in the air. Even so, his air-to-air win rate is still comparable.
Liverpool's Virgil van Dijk was the best centre-back as he won 87% of 31 mid-air duels. Everton's James Tarkowski was on 81% of the 32, Spurs' Eric Dier 75% of the 28, but Bournemouth's Chris Mepham won only 50% of the 20 high-ball contests.
Souness thinks that Martinez's ability to compete in the air will eventually be clearly tested once he encounters spikes like "monsters" with ideal height. He said: "I think he will have a thorough test against Haaland, Nunez or Mitrovic. Oh my god, I don't fit at all."
However, it is not necessary to wait until then. Martinez had no problem facing Haaland in the Champions League last season. Man City's rookie, despite having a desirable height (1m94), is actually not too good at air combat. The proof is that in the Premier League this season, Haaland has failed in 9/13 aerial disputes, despite having pocketed 10 goals in 6 matches. In addition, of the 141 goals Haaland has scored in his career, only 12 have come from headers, including one from close range this season.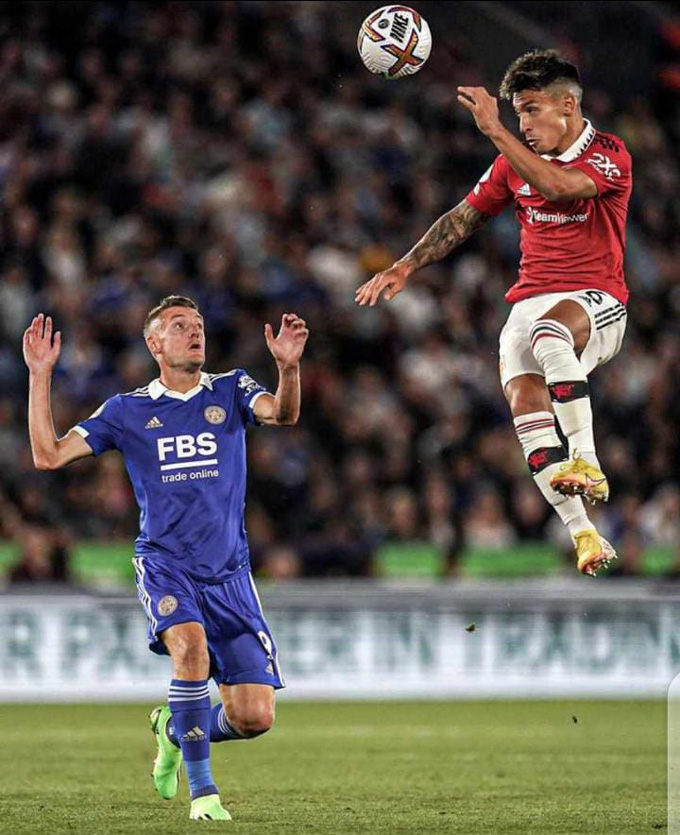 Martinez is not weak in the air as many people think despite his modest height
Martinez also faced Nunez (1m89 tall) when Ajax took on Benfica in last season's Champions League round of 16 match. Benfica won the match 3-2, as Nunez headed home from a corner in the second leg. In both games, Ajax struggled to deal with threats from Benfica, but Martinez's central defense partner Jurrien Timber (1m79 tall) – was completely overwhelmed by Nunez. .
As for Mitrovic (1m89 height), Fulham's star striker is causing trouble for the opponent's defense in both the air and the ground. He is currently the second highest scorer in the 2022/23 Premier League with 6 goals, including 2 from headers. Mitrovic is a formidable threat, but by no means unstoppable.
In the past, Rio Ferdinand won 315 out of 493 air disputes in 11 seasons devoted to Man United, achieving a win rate of 64%. Meanwhile, Ferdinand's defensive partner Nemanja Vidic won 707/962 airfights, or 73%.
Martinez is playing brilliantly in a Man United shirt and his modest height is clearly not a barrier to the central defender's advancement. Martinez is small but martial.