Coming to Manchester United in 2003, Cristiano Ronaldo played very well to join the home team to acquire a series of big and small titles in all competitions, and gradually became one of the best players in the world.
Witnessing the success of his senior, MU rookie Bruno Fernandes affirmed that  CR7  was the inspiration for him to join the Manchester team, thereby turning the dream that has been cherished for many years into reality.
Getty Images"I'm a Ronaldo fan. He's the type of player anyone would want to follow. He spent the early stages of his career at Manchester and enjoyed a lot of success, before reaching out and bursting into the limelight. ".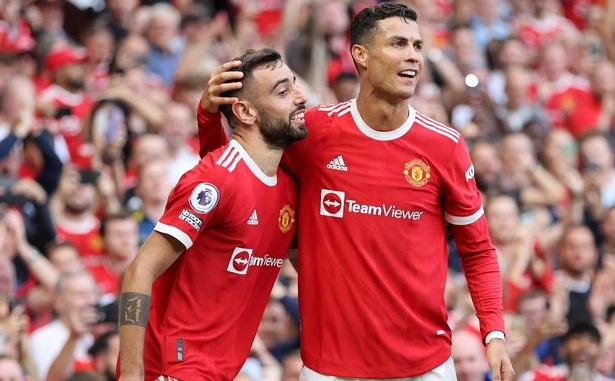 "This is why I've always dreamed of playing for Manchester United. I'm very happy to be here, because it's a dream come true." – Fernandes shared with Sky Sports  recently.
"I think all the players who join MU want to win every trophy and that's why I want to help MU win titles in all competitions."
"I'm a player with a desire to win, and always want to beat every opponent in the game." – Fernandes added.
The 25-year-old also thanked Ronaldo himself for the compliments not long ago.
"I spoke with Ronaldo after joining MU. Some people asked him to comment on me, and he gave a very good rating. That's why I sent him a message and Thanks for the comments."