Tom Cruise has this irresistible magnetism about him that makes him the ultimate alpha. His movie career is legendary, and his acting skills are phenomenal. However, he once lost a ridiculously lucrative role to none other than Johnny Depp.

Tom Cruise's irritatingly inquisitive behavior on set got him booted out of the film Edward Scissorhands. After which, the role landed on the desk of Hollywood's sweetheart Johnny Depp, who gave his heart and soul into the role and did wonders with it!

How Tom Cruise Lost $86M Movie Due to Johnny Depp

Tom Cruise

Tom Cruise is one of the leading action stars in the film industry. He is a true Hollywood icon and began his acting journey in the 1980s. Cruise is a supernova of American cinema and a heartthrob of millions of his female fans. The actor has achieved enormous success in his decades-long career.

According to reports, the 1990's Tim Burton's directorial project, Edward Scissorhands, was initially offered to Tom Cruise, but for shocking reasons, Johnny Depp got the role as the lead actor. At the time of its release, the movie received positive reviews from the audience. Depp starrer reportedly earned $86M at the box office. The movie director Burton was reportedly against casting The Last Samurai star in his commercially successful film.

Also Read: "Shakira went from a Twingo to a Mercedes": Fans Troll Latin Music Icon as She Allegedly Rejects $600M Rich Tom Cruise for Racing Legend Lewis Hamilton

Tim Burton's first choice was Johnny Depp since the project began its casting process. However, 20th Century Fox studio insisted the director in meeting Tom Cruise. According to Burton, during his meeting with Cruise, he felt that the actor posed too many questions about the logistics of the story.

Johhny Depp and Tom Cruise

The actor also proposed the idea of changing the ending of the movie. The film Screenwriter Caroline Thompson claimed in a can did interview that Tom Cruise axed himself from Edward Scissorhands

 for asking too many pointless questions. The screenwriter said,

"Part of the delicacy of the story was not answering questions like, 'How does he go to the bathroom? How did he live without eating all those years?' Tom Cruise was certainly unwilling to be in the movie without those questions being answered."
In an interview with Insider, Caroline Thompson revealed that she broke down into tears after seeing the impact of Depp's iconic role on the disabled community. She said,
"I did not realise what an icon Edward is for the disabled community and how much confidence and comfort and clarity about themselves he gave many people. I started to cry. How touching can that be? People who are suffering otherness that is so visual and people are so cruel — to have been support was a beautiful feeling."
Following Tom Cruise's attempts to revise the movie script, film director Tim Burton made his final decision to cast Johnny Depp instead of Cruise in Edward Scissorhands.
Also Read: Tom Cruise's Mission Impossible Co-Star Simon Pegg Won't Ever Discuss Scientology With Him, Says It's An Abuse Of "Privileged Access"
A Brief Note on Johnny Depp's Career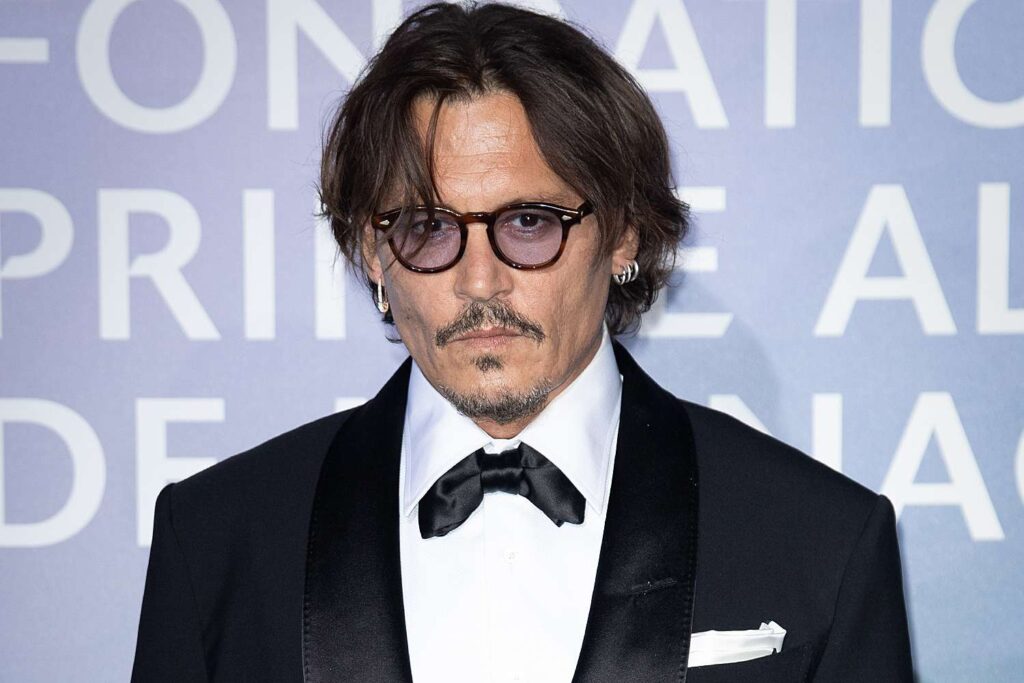 Johnny Depp has had an excellent career in the film industry. Depp has done versatile roles in big banner films and established a name for himself in the industry. He is one of the highest-paid stars in the film industry and has worked with some of the best directors and actors in showbiz.
Also Read: "She's known Tom for a long time": Shakira's Close Friends Address Colombian Bombshell Dating Tom Cruise Reports After Singer Went to Miami
Despite what some people say about his personal life, the actor has always worshiped his acting profession, for which he has received several awards like Golden Globe Award, Screen Actors Guild Award, and more. The actor found his passion for acting as a child and made his feature film debut in the horror film A Nightmare on Elm Street in 1984, and his career has been non-stop ever since.