Football is not just a place to honor the winning team. The round ball also contains emotions that touch the heart, with actions and words bringing beauty to the soul.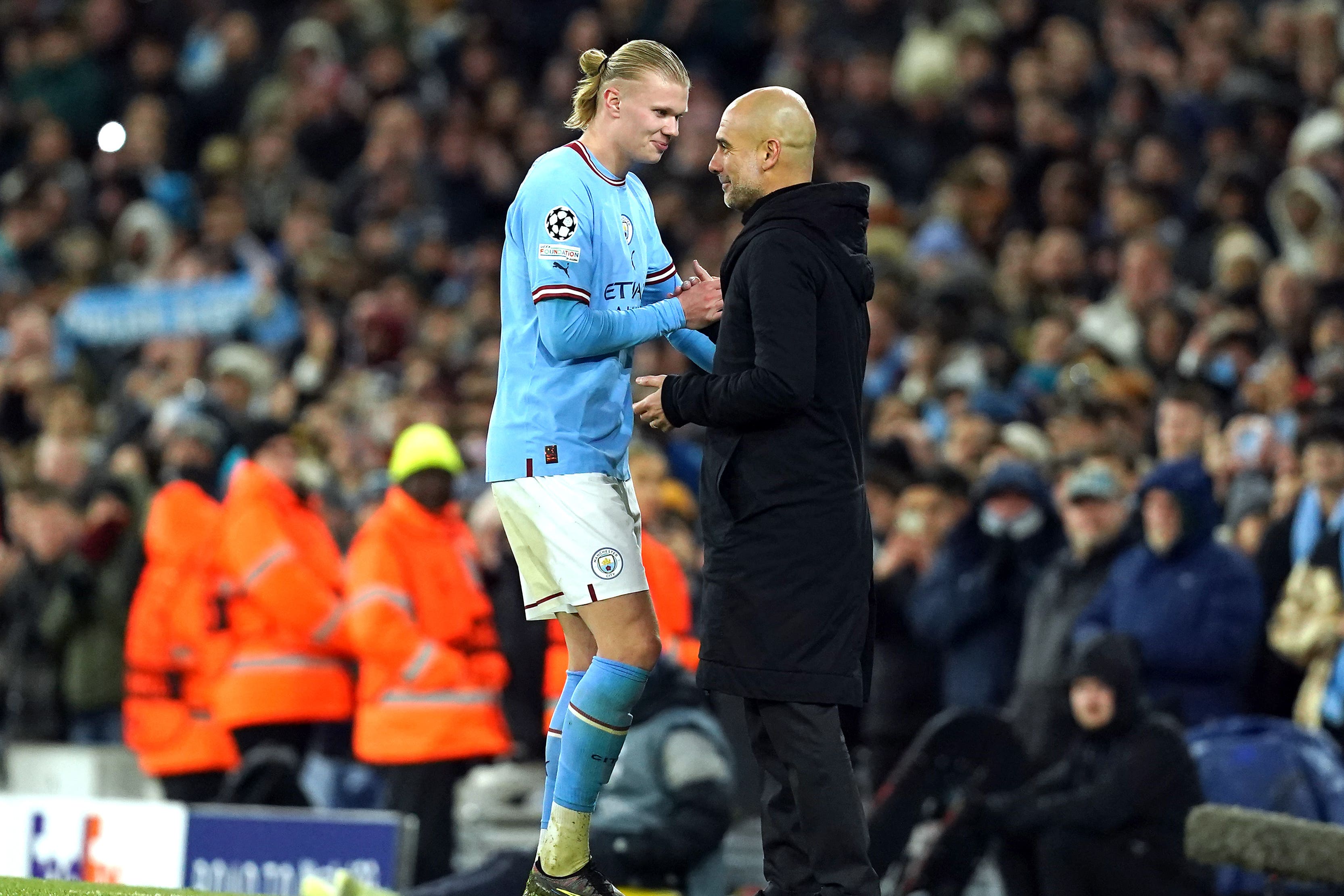 UEFA Champions League is the most prestigious competition in the world. There, every player dreams of playing on the field. And when they play, they want to score goals. When they have scored, they want to have more goals, to set records as well as go into legends.
Of course, humans are born wanting to conquer every milestone. No one wants to stop even the peak of glory. Even a great Messi, who has conquered all national team, club and individual titles has not stopped.
Therefore, it is not surprising that a 22-year-old player like Erling Haaland is always burning with desire. The Norwegian striker has not yet won any major titles. Therefore, he burned the fire in his heart, to offer the same round ball.
And on the magical night at the Etihad in the second leg of the 1/8 Champions League round of 16 against Leipzig, Erling Haaland almost went down in history. In just 60 minutes, this striker scored 5 goals. At this point, he still has 30 minutes to score one more goal, thereby surpassing Messi and achieving the record for the most goals scored in a Champions League match.
At that time, Man City was leading with a score of 6-0. Obviously, with developments on the field, the goal to Haaland is inevitable, it's only a matter of time. But, Pep Guardiola did differently. He withdrew the Norwegian striker from the field.
"Haaland scores five goals in 60 minutes, no more. If he plays 90 minutes, who knows what he can do. If he scores six goals in one game at 22, he will be bored in the future." Pep Guardiola explained while laughing.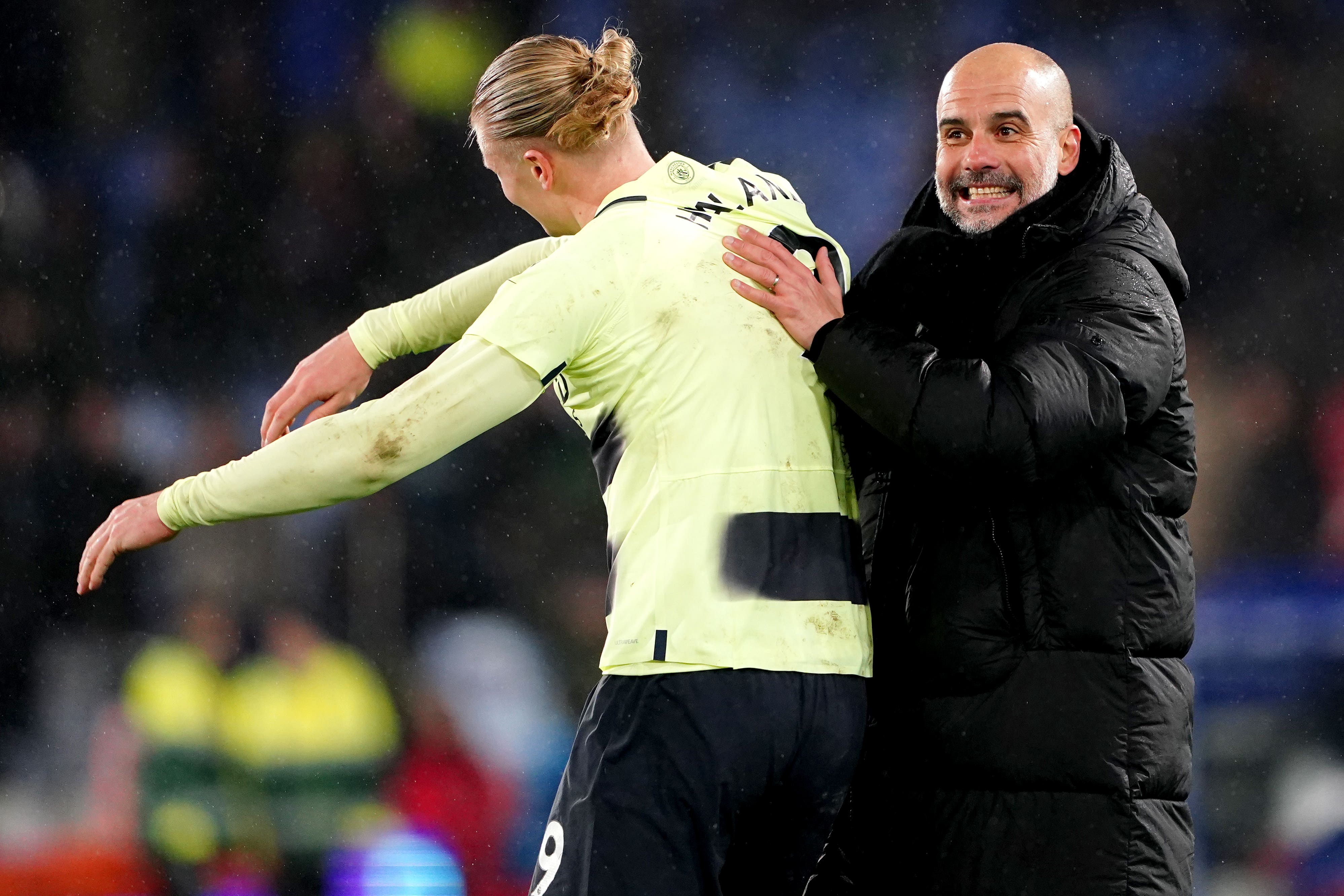 The explanation is highly entertaining. But somewhere, those who witnessed the match and in a neutral position saw that it was a humane decision of the Spanish strategist. Listen to Haaland explain when being substituted: "When Guardiola made a substitution, I told him that I would love to score a double hat-trick. I love this tournament. Five goals to win 7-0 to zero is unbelievable."
Haaland is thirsty for goals to conquer. When he was near the historical milestone, he was "stopped" again. In return for the angry attitude, the Norwegian striker happily accepted. He accepted the game, accepted himself as a student and had to obey the coach.
At the age of 22, Haaland showed professional values ​​and humanity. Football is a collective sport but emphasizes the individuality and mutation of a certain player. Haaland has all the elements of a star. He will be a great opponent of Messi or Ronaldo for every individual title in the future.
Haaland has plenty of time to break that record. And he understands how it feels when the opponent has to consecutively concede a goal. It has a big psychological impact.
And the way Pep Guardiola's substitutions receive the respect of all admirers. He pays respect to his opponents, while they fall apart. Leipzig broke down when Man City kept attacking and scoring.
If Haaland is on the field, goals can come pouring in. It's not only the pain of a match, it's also the pain of a long journey. Winning is more than enough in the knockout round. It doesn't mean too much about the difference of a win when Man City has gone on.
Pep Guardiola understands that. He sees enough value in a victory and knows how to hold back the happiness of his students. Anyway, this victory only helps The Citizens enter the quarterfinals. They have a long journey ahead of them.
They win a big game but can lose soon after. Any scenario is possible. There is a folk saying: Laughing one day before, the next day laughing. It can also be applied to football. Now that Man City has won big and wants to win more, at some point, they can get the corresponding outcome.
Football is highly competitive. Victory, the title is ultimate. But that does not mean, the nobility is obscured. After all, the round ball is also a way of teaching morality and living reasons for each person.
Pep Guardiola is a talented leader. Erling Haaland is the genius of world football. They can do better than what they have. But, they know how to live enough, respecting their opponents. That is the beautiful value of football brings.