Center-back Marcos Rojo is set to return to Man United after a year at the Estudiantes club on loan.
According to the Mirror , Rojo's future at Estudiantes is over. Rojo's loan contract ended, Estudiantes had no intention of renewing so he had to return. This is the tragedy of Rojo, because returning to MU at this time is a grim for his career.
A month ago, Rojo talked to coach Solskjaer. According to the plan, Rojo can return to MU, with the club participating in the Europa League. However, Solskjaer said: "The whole MU team has a few days off, then comes back to play in the Europa League. I won't expect you, because I haven't trained for 4 months."
After a statement from coach Solskjaer, Rojo insisted he did not want to return to Manchester. His goal is to extend his loan contract by Estudiantes, thereby embarking on preparations for the new season. However, problems prevent Rojo from staying at home.
In the next few days, Rojo will be at MU. At the moment, the MU first team is in Germany to focus on the Europa League. Rojo's future at Old Trafford will be decided at the end of this season.
According to Mirror , it is a matter of time for Rojo to continue to leave MU. Coach Solskjaer no longer sees the Argentinian midfielder as part of his squad-building plan. Therefore, Rojo must find a new destination before the summer 2020 transfer window closes
Rojo was once the world's top potential young defender. He was part of the Argentina squad for the 2014 World Cup and performed brilliantly. Then, Rojo joined MU from Sporting Lisbon club.
Rojo's qualities are highly appreciated by coaches Louis van Gaal and Jose Mourinho. However, injuries kept the Argentinian defender restrained. In the 2016/17 season, Rojo played sublimely, being Mourinho's number one choice for the central defender position.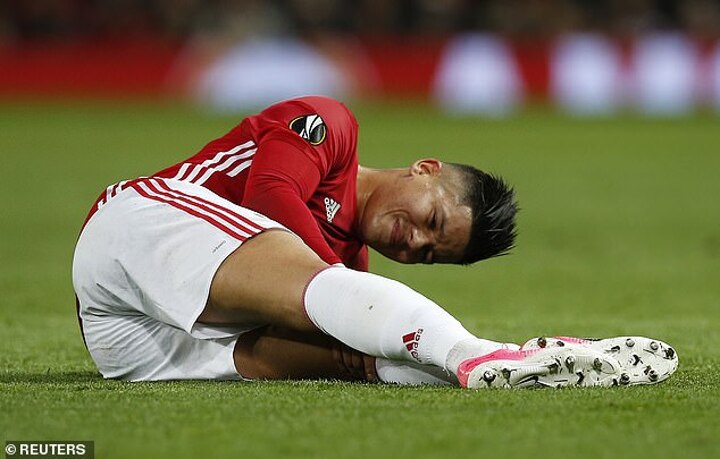 On April 22, 2017, Rojo ruptured his ligament during a match in the Europa League. He took nearly a year to recover from injury, then lost his main kick position at MU. In the summer of 2019, Rojo almost joined Everton, but was kept by coach Solskjaer at the last minute.