After the "teasing" times that made the fans "stand still", Taylor Swift also launched a collection of costumes and accessories in collaboration with designer Stella McCartney with pastel colors as the main theme.
Ahead of the release of the album " Lover"  on August 23, Taylor Swift suddenly "released" a collection in collaboration with designer Stella McCartney, shaking hands with her longtime friend to launch a series of costumes and accessories inspired by the female singer's new album. The idea of ​​​​collaborating between Taylor Swift and British designer originated when the two met at her concert in London. The singer born in 1989 revealed that: " When I started to spend more time in London, Stella and I often went for a walk, drank cocktails and talked together. When composing this album, I wrote her name in one of my songs. And when Stella listened, I told her we should do something together ."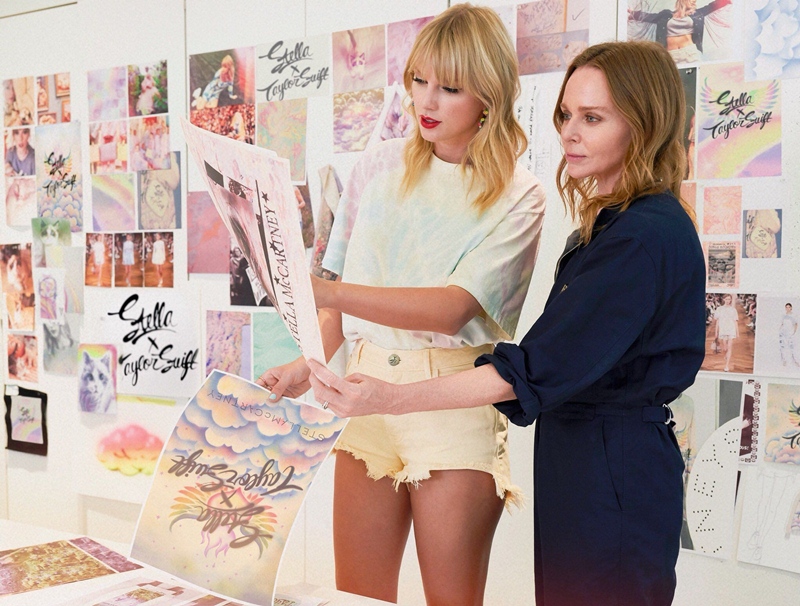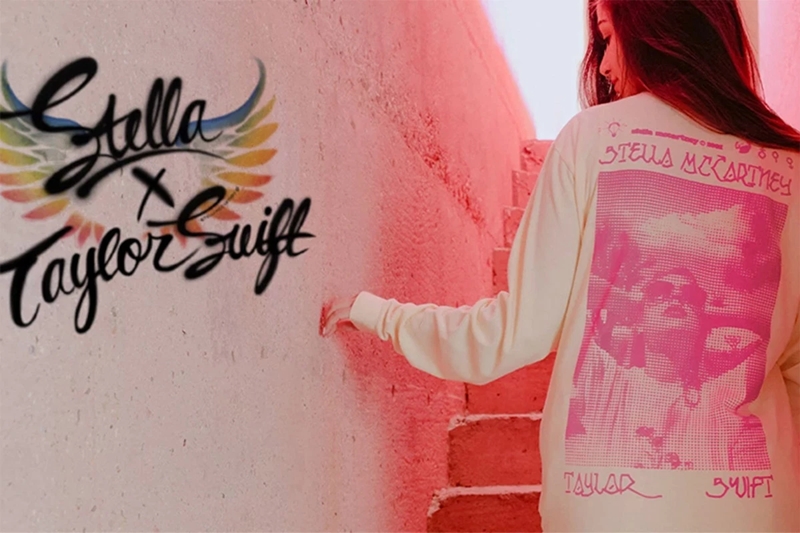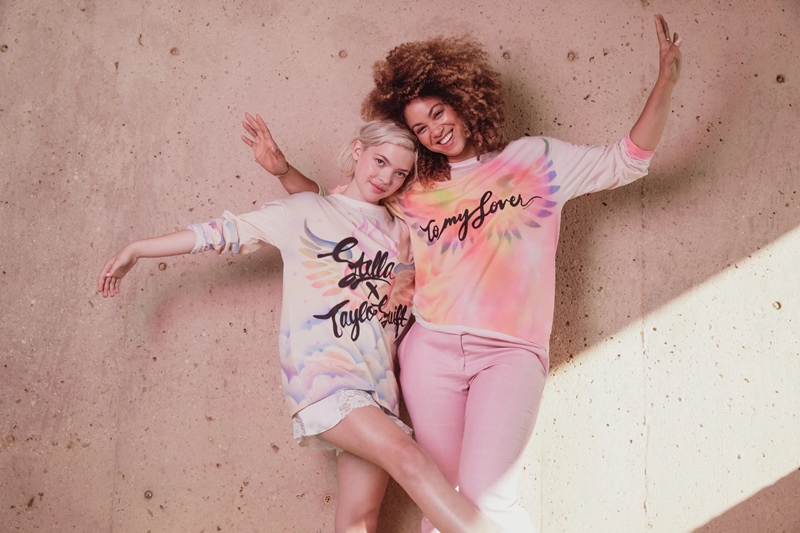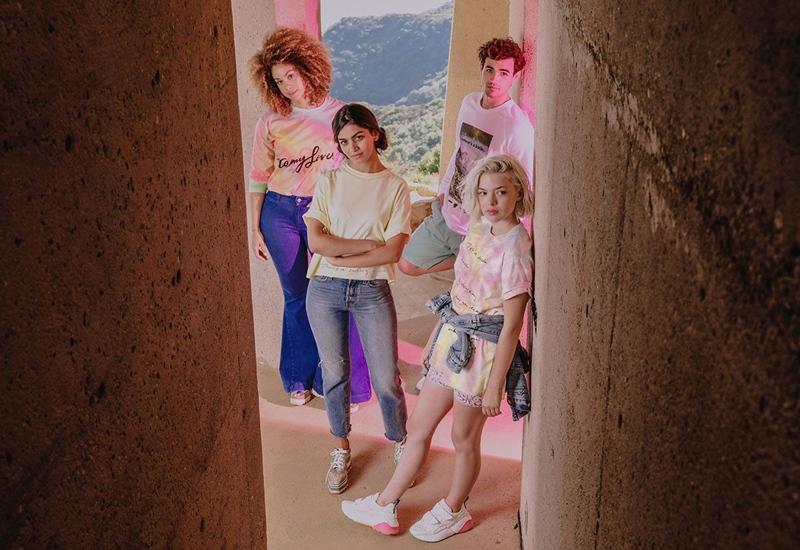 About this collection, from T-shirts, jackets to dresses and accessories, most of the designs are covered with sweet, bright pastel colors, inspired by the songs in the album " Lover " by Taylor Swift. The tie dye dipping effect, which is a highlight in Stella McCartney's Spring Summer 2019 designs, is also creatively applied to the collection in collaboration with the female singer. Not only that, all models are crafted based on environmentally friendly criteria, saying no to furs and animal skins, in line with the sustainable spirit of the Stella McCartney brand.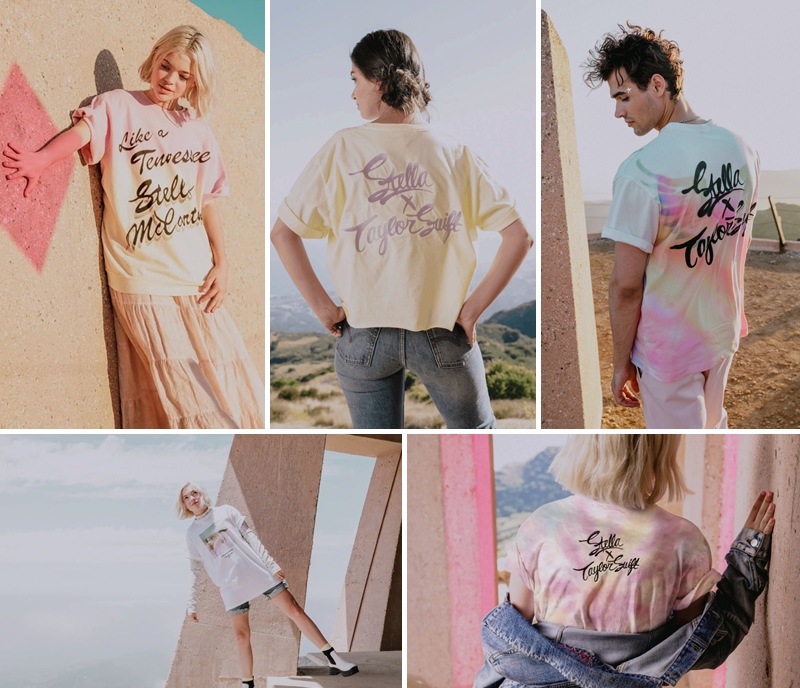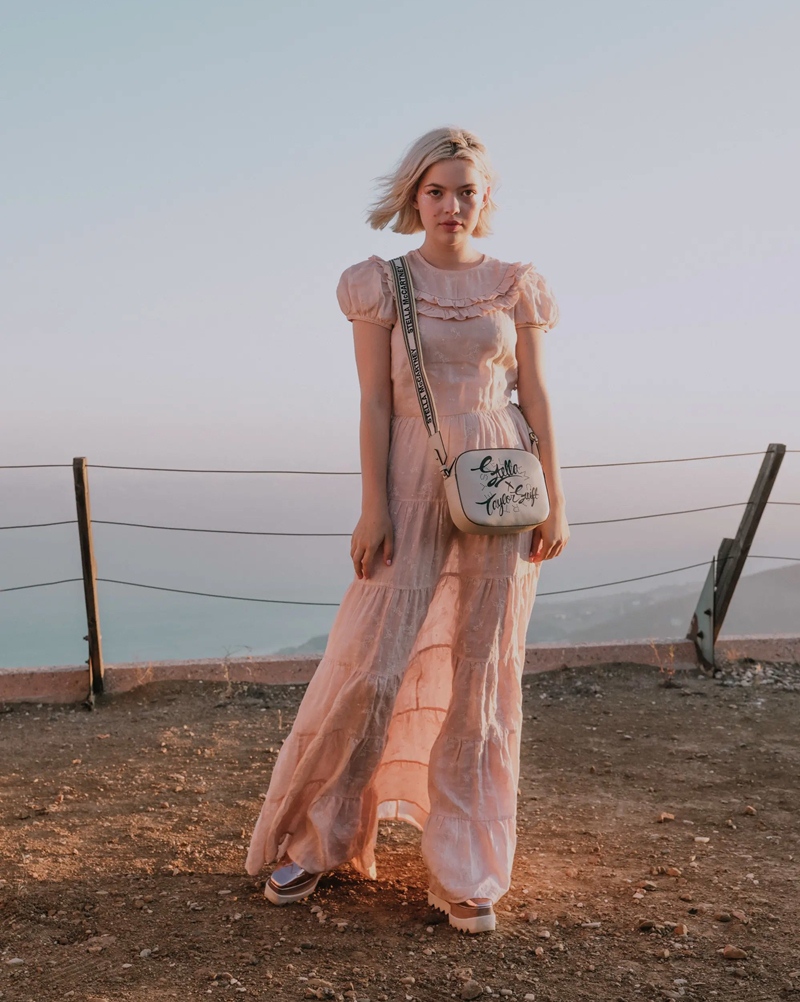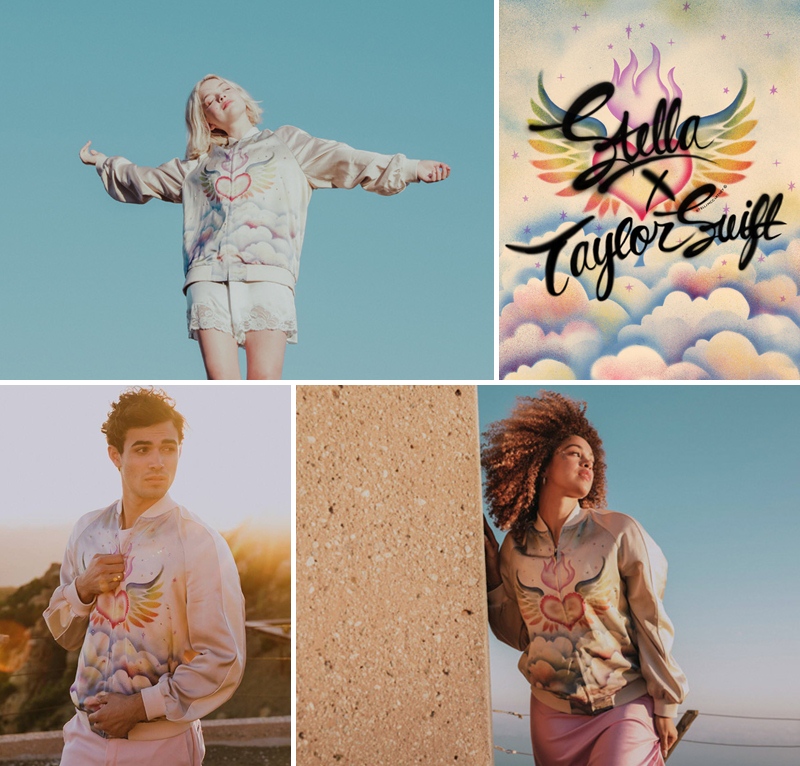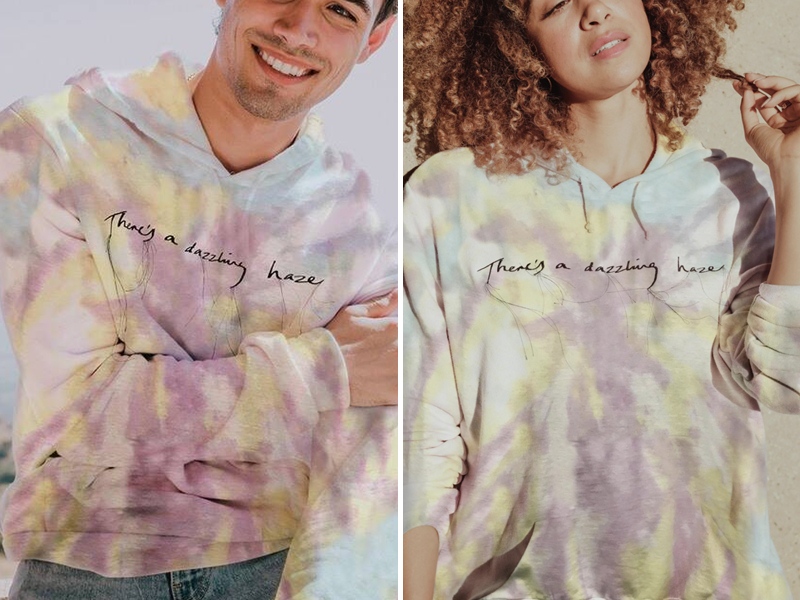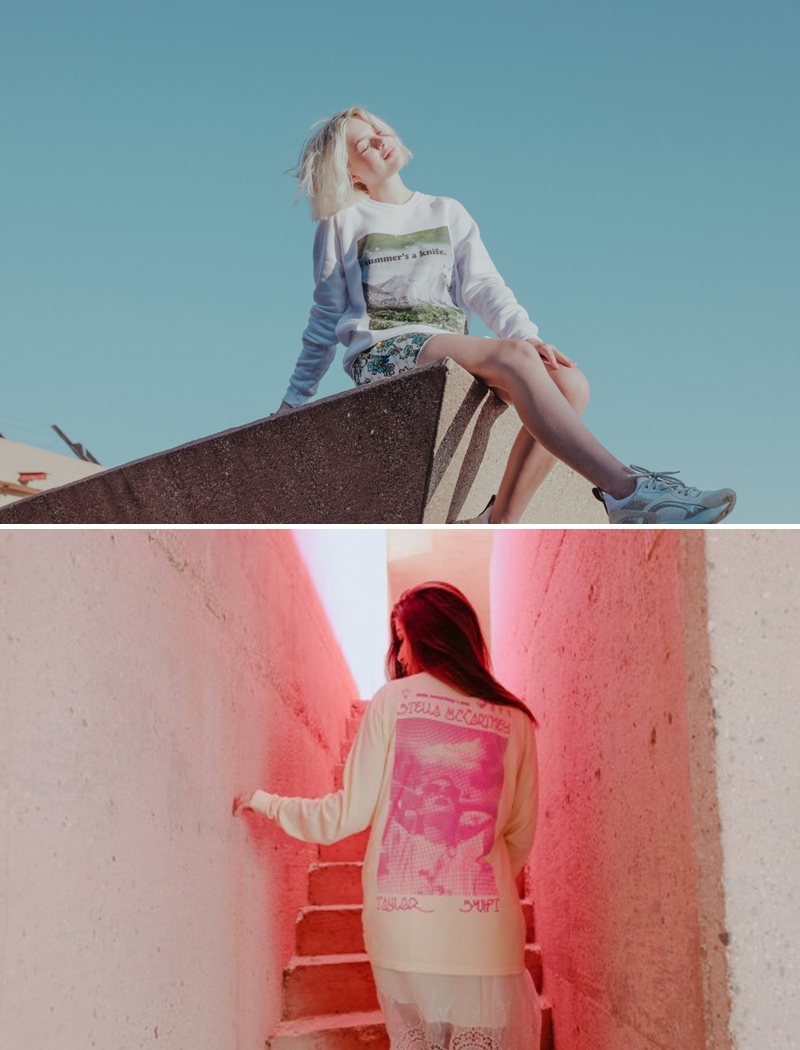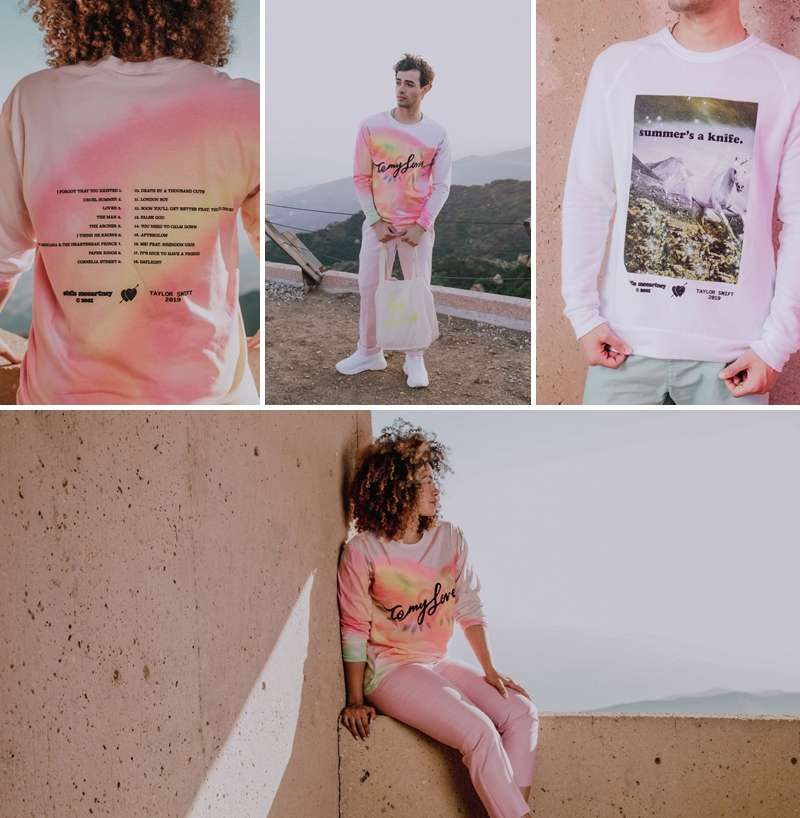 The designs and accessories in the "sweets" style will be available for sale on the Stella McCartney brand's website and official stores in London, New York. According to the initial disclosure, the handbag with the logo is priced at 795 USD (nearly 20 million VND) while the bomber jacket is priced at 1,995 USD (nearly 50 million VND). However, even before it was released, one of the designs from Taylor's collaborative collection was promoted by her close friend Gigi Hadid, and also mixed extremely trendy clothes.