XXX lead character Xander Cage quite literally puts the X into extreme sports.
xXx star Vin Diesel has been seen in some incredible stunts
Played by none other than the mass of muscle that is Vin Diesel, Cage has formed an unrivalled reputation for his outlandish stunts and kick ass skills.
From skiing down vertical slopes in the jungle to motorbike skiing on the open sea, Diesel has set an almost unattainable bar for extreme stunts.
However, looks can be deceiving and although Xander Cage may have the build to fit the bill, in fact there is a litany of unknown professional athletes that are behind these high octane unbelievable stunts.
This year has seen the Return of Xander Cage, which releases on DVD and Blu-ray today – so now's the perfect time to reminisce about the greatest stunts in the xXx series.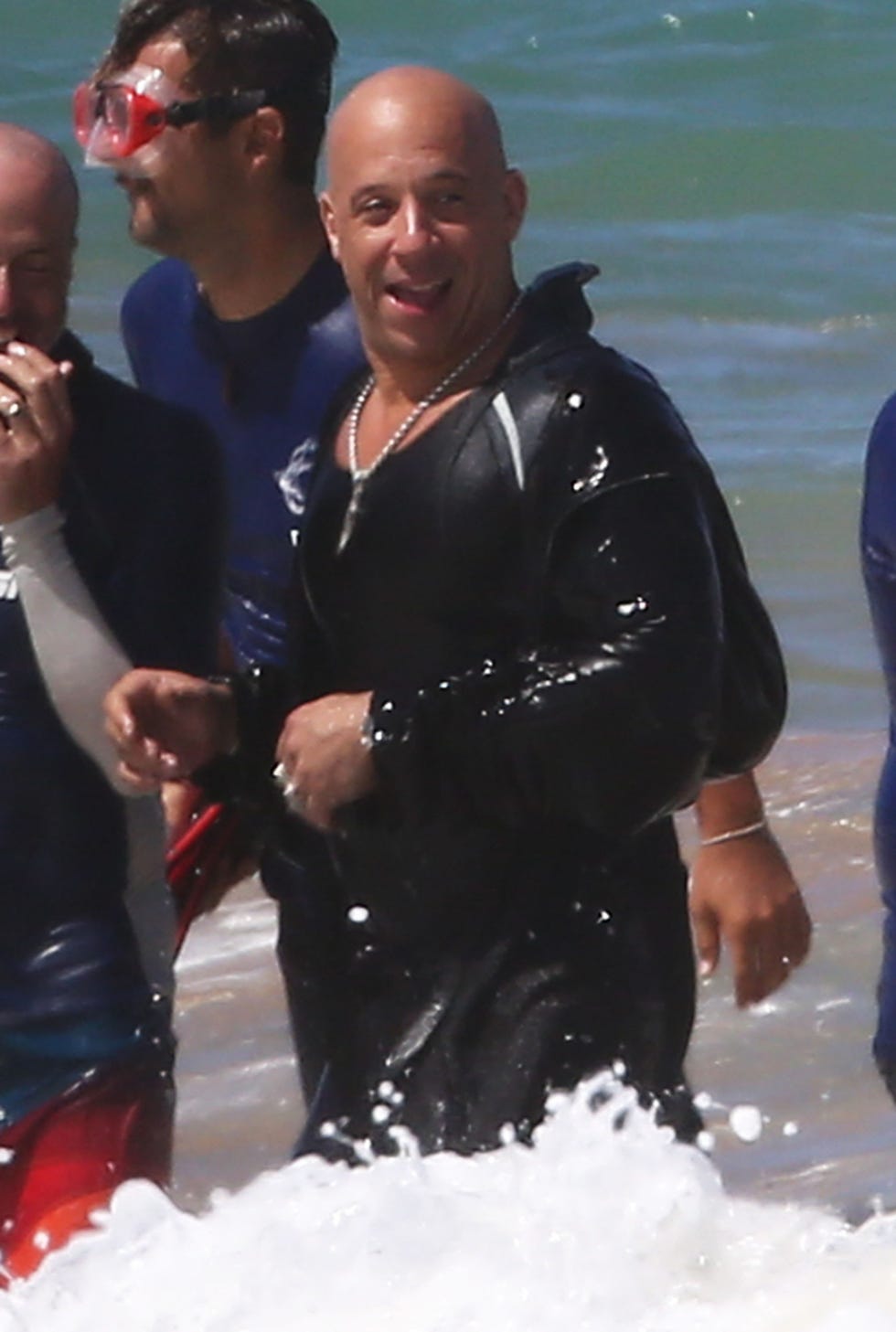 1. When Vin Diesel fell ill filming xXx (2002) and wasn't able carry out a stunt in which he base jumped from a free-falling Corvette, pro-athlete Tim Rigby stepped up to the plate in a Vin Diesel mask.
Rigby spent five years in the British Royal Navy before moving to Hollywood. He is is best known for his work on The 300 and Suicide Squad.
An avid base jumper and skydiver, Rigby has jumped from the world's highest waterfall, and the world's tallest buildings.
The award-winning stunt – in which a car falls off a bridge before the actor parachutes off – was performed on the 3rd tallest bridge in the USA.
2. In latest and greatest edition to the xXx franchise, xXx: Return of Xander Cage, Vin Diesel appears to ski through the rainforest in the Dominican Republic.
The stunt that seemed too extreme to be true was the work of three freestyle skiers – LJ Strenio, Cody Townsend and Sandy Boville.
Passionate adrenaline junkies, they have all had their fair share of injuries.
In Finland, 2012, LJ shattered his kneecap and was told by doctors that his ski days were behind him – but not one to rest on his laurels, he got back on the slopes.
3. In xXx: Return of Xander Cage, history was made when a never-attempted stunt by pro-biker, Jeremy Steinberg, sparked discussion when he jumped a motocross bike over the top of an exploding drug lab.
Steinberg started riding motorbikes at the age of two and spent 11 years riding for the famed freestyle motocross company, Metal Mulisha.
The explosive scene ignited conversation for its one-of-a-kind skills and have propelled him to the top of any dare devil list.
4. In xXx, extreme sports pro Robbie Maddison stole the show as Diesel's stunt double in a scene where Xander motorbikes across the ocean.
Robbie, aka 'Maddo', is a professional freestyle motocross rider from Australia.
In 2007 he set the world record for the longest distance jumped on a motorbike (98.34m). Thanks to Maddison's insane skills, high-speed motor chases have now been taken to new (sea) levels!
5. xXx has broken records and pushed the boundaries, but in the latest release xXx: Return of Xander Cage,  a whole new style of riding known as motorbike martial arts made its debut.
The stuntman behind these groundbreaking stunts is Jack Field. The Australian started riding at the age of 4.
Jack has performed the world's biggest backflip – his favourite trick – on a trials motorbike, with a whopping 75ft.
xXx: Return of Xander Cage is out now on digital download, DVD and Blu-ray.