With the Reluctant Bodyguard , Diesel proved that, on screen, he can do more than just drive a car and throw fists in the face of opponents. He plays Shane, a tough soldier tasked with protecting the children of a recently assassinated scientist. The jobs of a "babysitter" plus a bunch of funny kids made him tired. He understood that taking care of children was the most difficult task for him, with children not only discipline, but also love. In the end, it was Shane who was "softened" by the children.
This is a very special role for Diesel. He confessed: "I've never starred in a movie that the whole family can watch, or my grandchildren can know what their star uncle is like…". Producer Birnbaum said, "Not many actors could play Shane. We needed an actor whose looks had to show he was a man of steel, but also someone who could break out of the box. familiar genre to show the soft, gentle and cheerful side. With Reluctant Bodyguard , the audience can see the variety in Diesel's acting."Indeed, what the producer wants is "go to the movies, only on the movie will you have the opportunity to see how Vin Diesel changes the baby's diaper", or in other words, the combination of the familiar strong image. of Diesel with a new aspect made the film's commercial success.
Born in New York, Diesel got acquainted with the Broadway stage at the age of 7. At the age of 22 he went to Hollywood, but a year later returned to New York to fulfill his own plans. With only $3,000 in savings, he wrote, directed, and starred in a short film called Multi-facial . Fortunately, the film was eyed by director Steven Spielberg, and he gave Diesel the role of Private Carpazo in Saving Private Ryan as a treat for his new talent. Diesel later joined the Boiler room and Pitch black , but not until The fast and the furious(2001) he just flashed. It's a low-budget movie, but with its spectacular racing scenes, it grossed over $40 million in its first week alone – more than enough to cover its production costs and also enough for one to believe, Diesel's name has reached the level of actor names that when appearing on posters can make audiences pay for tickets.
There's no denying that, in a period when muscular action heroes have been replaced by a childlike, slender hero, Vin Diesel is still present in Hollywood as a star. Why "old-fashioned" action is so special, it proves that, no matter what, the place of heroes expressing "dense" masculinity on screen cannot be lost. Stallone, Schwarzenegger, Willis is old, the public is in need of a new hero, and Diesel appeared at the right time, but Diesel confessed that he did not want to limit himself to one genre.Diesel's idol is Mel Gibson, "a person can create anything he wants to create".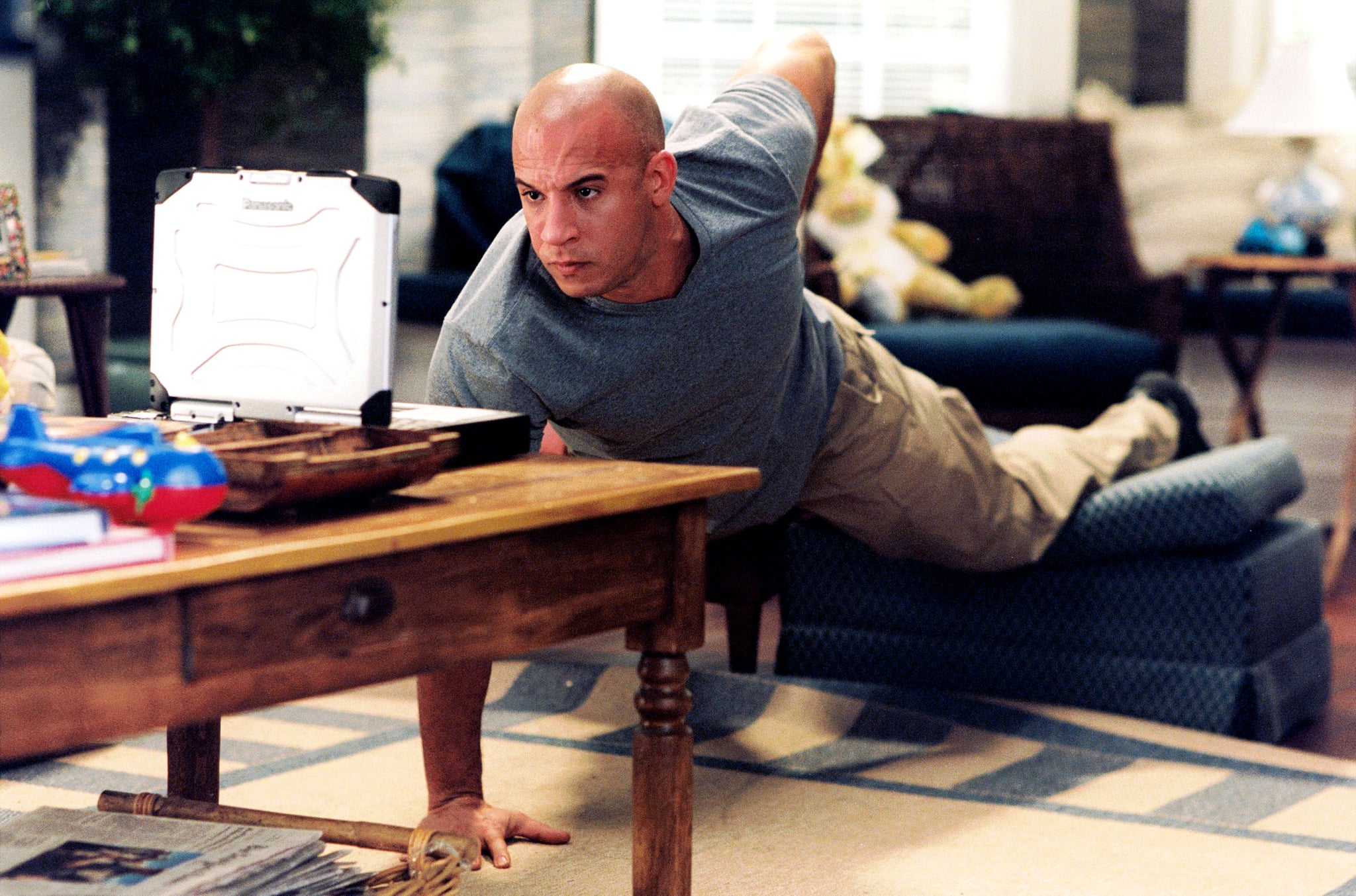 All reporters acknowledged, Diesel is an extremely private person, he rarely exposes his private life in the press. Diesel's view is that the audience is easily influenced by the actor's private life, so the less known to the public, the more receptive to his role on the screen. Therefore, when rumors that he was dating British model Lucy Clarkson were brought up by the newspapers with luscious details, such as Diesel met Lucy in London and invited her to visit his house in Los Angeles for a date. the opportunity to get to know each other better, or that Lucy stayed at Diesel's house for up to 2 weeks and they were discussing a long-term relationship …, Diesel still did not comment. (Lucy once caused scandal when she claimed that she had passionate moments with American pop star Justin Timberlake while he was dating movie star Cameron Diaz.) It seems Diesel doesn't pay much attention to such rumors. He once said, he formed the idea of ​​a relationship when he saw his parents living together for so many years, and he would only aim for such a strong relationship.