In a shocking incident that has left locals bewildered, a calf has been born in Udaipur, Rajasthan, India, with two heads, four eyes, and two snouts. The mutant calf also has a pair of ears, which is the only feature that seems to be normal. Astonishing images and video footage of the bizarre animal have emerged, leaving people amazed and awestruck.
The calf was born to a cow owned by Nagaji Gadolia Lohar, a blacksmith. According to Lohar, the calf was born early in the morning on a Wednesday. Since then, there has been a horde of stunned villagers who have visited Lohar's house to witness the strange creature.
This incident has stirred up a frenzy in the local community, and people from neighboring villages have also come to see the calf. Despite the calf's deformities, it appears to be in good health and is feeding properly.
This is not the first time that a mutant animal has been born in India. Over the years, several cases of mutant calves, two-headed snakes, and other animals have been reported. Although such incidents are not unheard of, they always manage to surprise and amaze people.
The birth of a mutant calf is a rare occurrence, and experts believe that it could be due to a genetic mutation that occurred during the calf's development. It is also possible that external factors such as pollution, radiation, or toxins could have contributed to the deformity.
The news of the two-headed calf has gone viral on social media, with many people expressing their astonishment and disbelief. The calf has become a local celebrity, and people are flocking to see it. The incident has also highlighted the need for better care and protection for animals, as genetic mutations can be caused by various factors.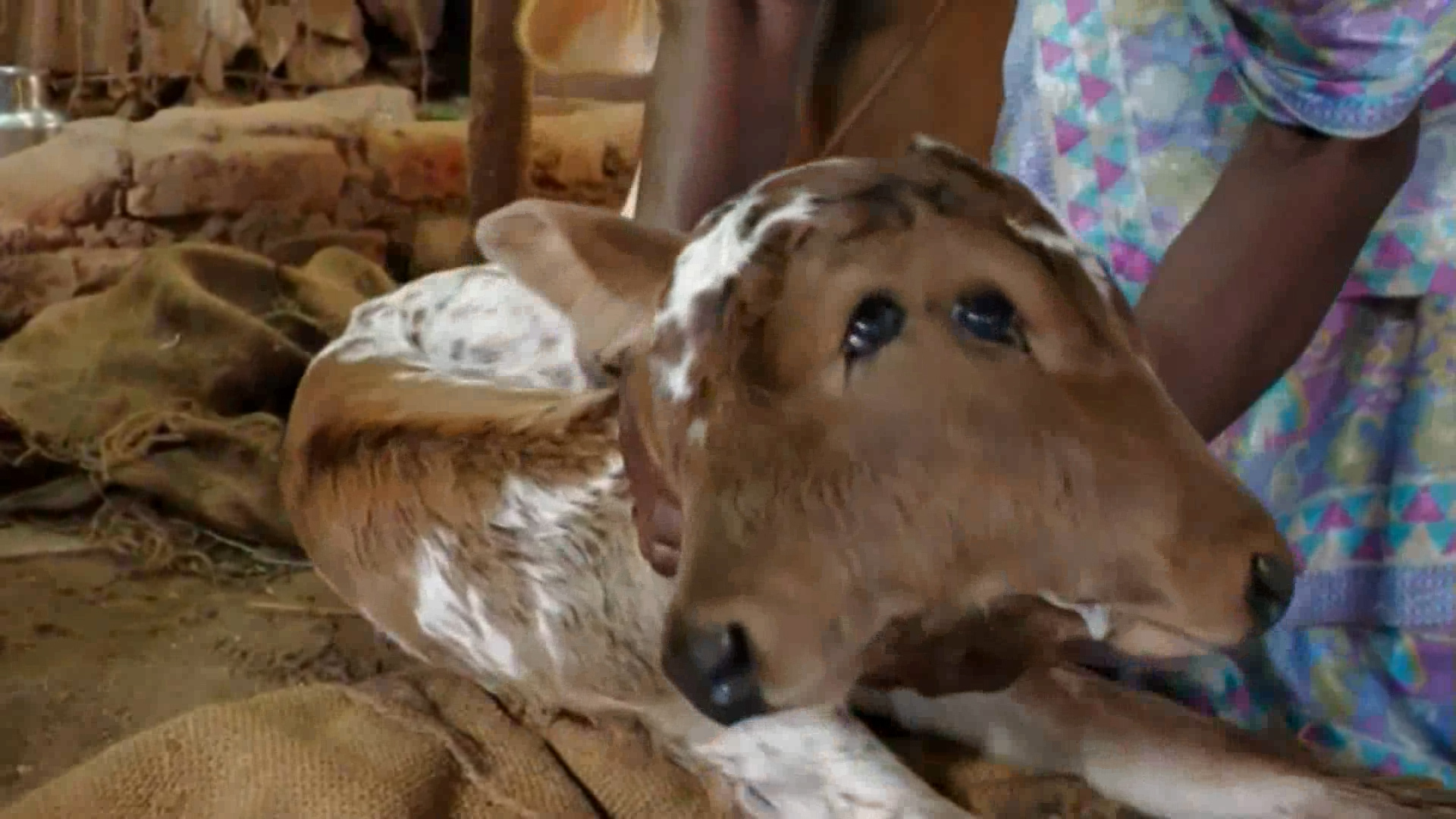 In conclusion, the birth of the two-headed calf in India has caused a stir among the local community and beyond. Although such incidents are rare, they serve as a reminder that nature can sometimes surprise us in unexpected ways. As the calf continues to grow and develop, it remains to be seen what the future holds for this unique and fascinating creature.