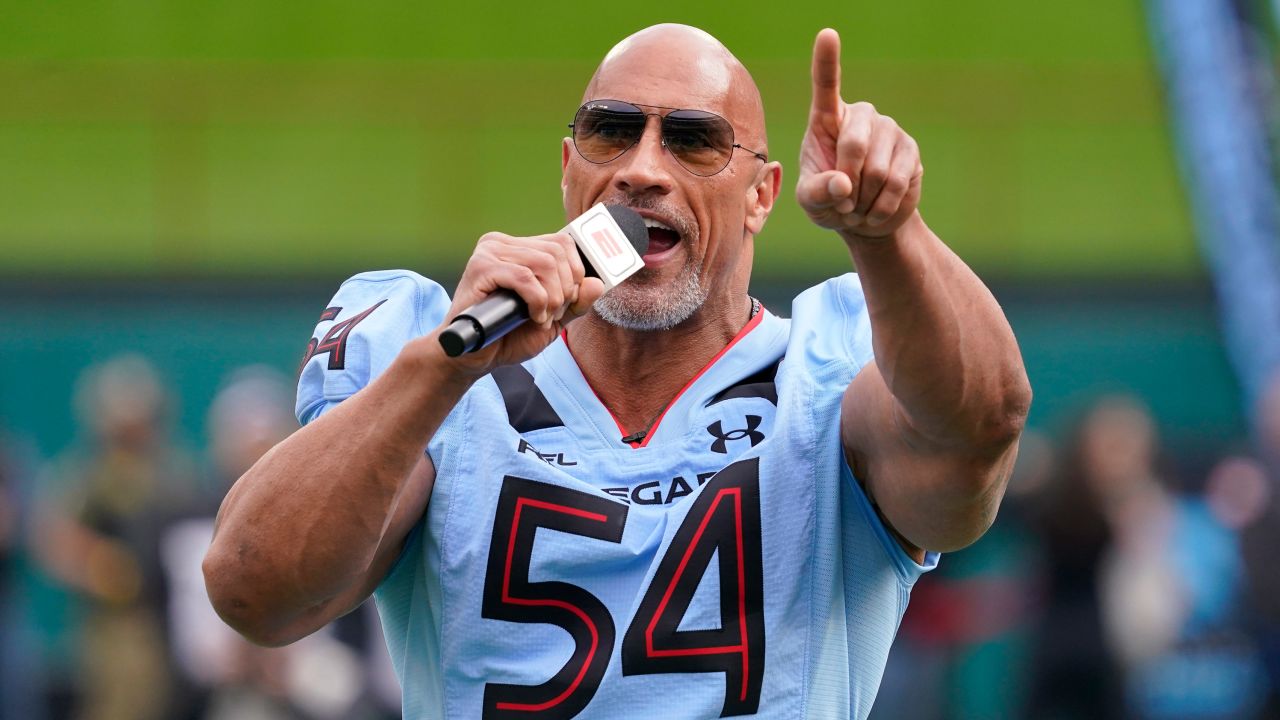 Dwayne 'the Rock' Johnson is one of the most commercially successful actors of his generation and he will be hoping that his success at the box office translates to his new venture: the XFL.
And as the American football minor league kicked off on Saturday, the Rock delivered an impassioned speech worthy of one of his movies before the Vegas Vipers and Arlington Renegades faced each other in the first match of the season.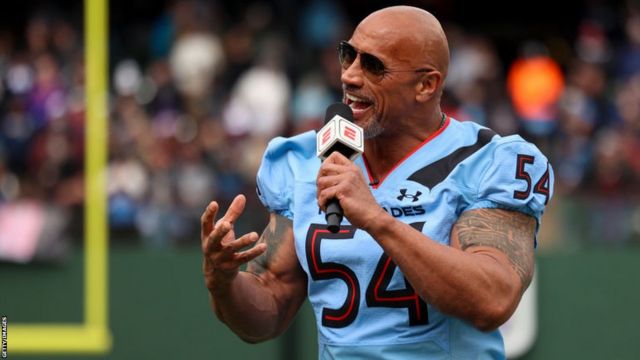 "When they told you that the dream was over, but here's the truth your dream is just beginning," he said, addressing the players.
"Because what you're going to do, you're going to come out on this field and you're going to line up and you're going to show the world what it's like to be truly hungry with that chip on your shoulder.
"I know because I've got that same chip and we're here because the X of the XFL represents the intersection of dreams and opportunities. You bring the dreams, we brought the opportunity. Now let's get to the game that we all love and why we're here today."
Johnson and a group of investors bought the XFL rights for about $15 million in August 2020, after the league had entered bankruptcy during the Covid-19 pandemic. It is the third incarnation of the XFL, a spring football league, which first launched in 2001 and collapsed after a season, before it was revived in 2020 until the pandemic forced it to a premature conclusion.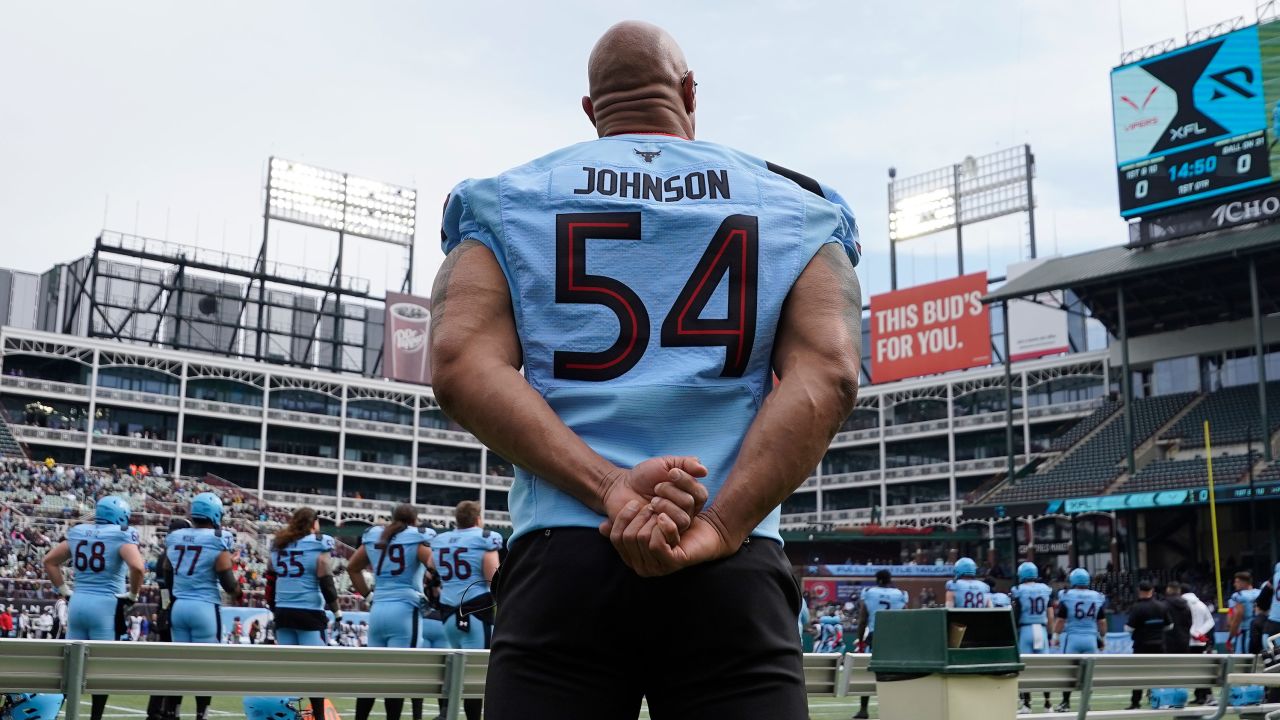 "So I say this, to all the players, all the coaches and most of all to all the fans, we say this with great gratitude and humility and an insane level of excitement. I declare these words as we kick off our season. XFL, let's ball out baby!" Johnson added as the crowd cheered.
The Arlington Renegades defeated the Vegas Vipers 22-20 in the XFL's first game of the season. Six other teams are competing in the league: the DC Defenders, the Houston Roughnecks, the Orlando Guardians, the San Antonio Brahmas, the Seattle Sea Dragons and the St.Louis Battlehawks.
Kicking off the weekend after the Super Bowl, the XFL has introduced some new rules which don't feature in the NFL, such as three overtime scoring rounds per team, a 35 second play clock and three timeouts per half.