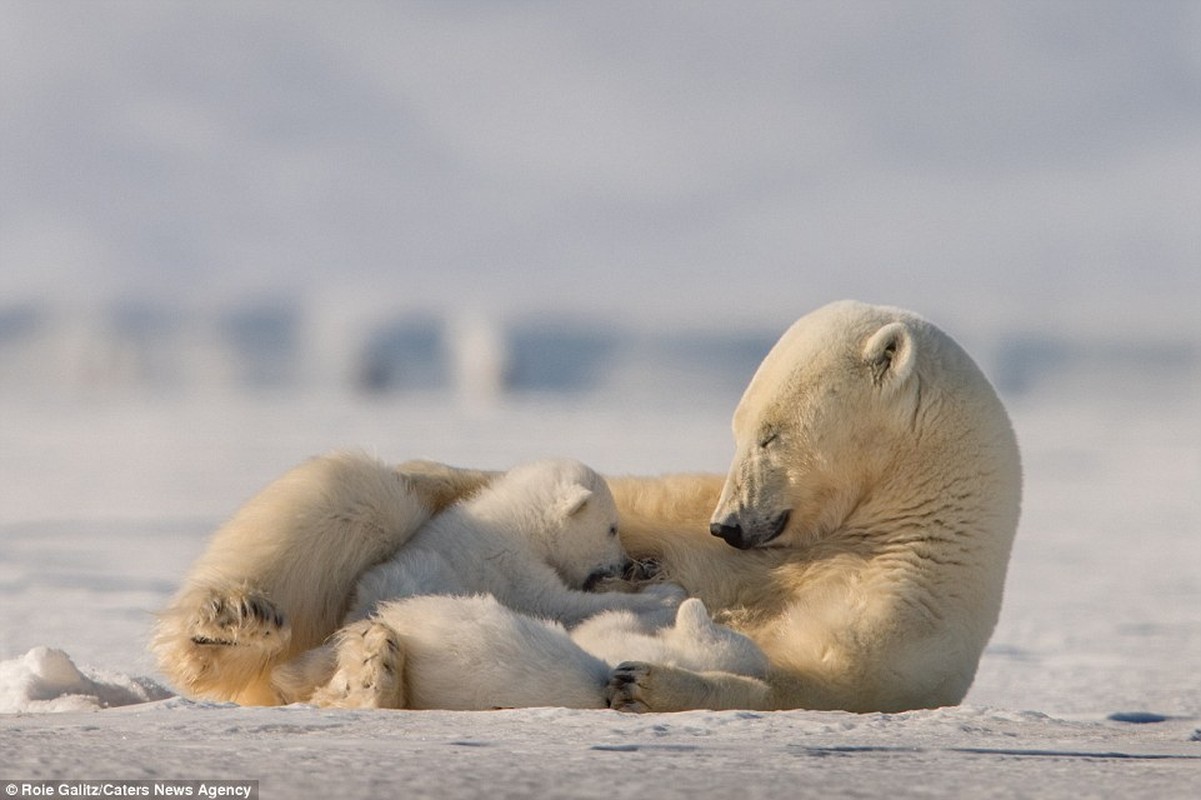 Polar bears mainly feed on seals, so hunting technique is essential for foraging in harsh environments where temperatures drop below -20 degrees Celsius in winter and thick ice dominates. desolate landscape. Pictured is a polar bear patiently waiting and playing with its cub before the hunt begins.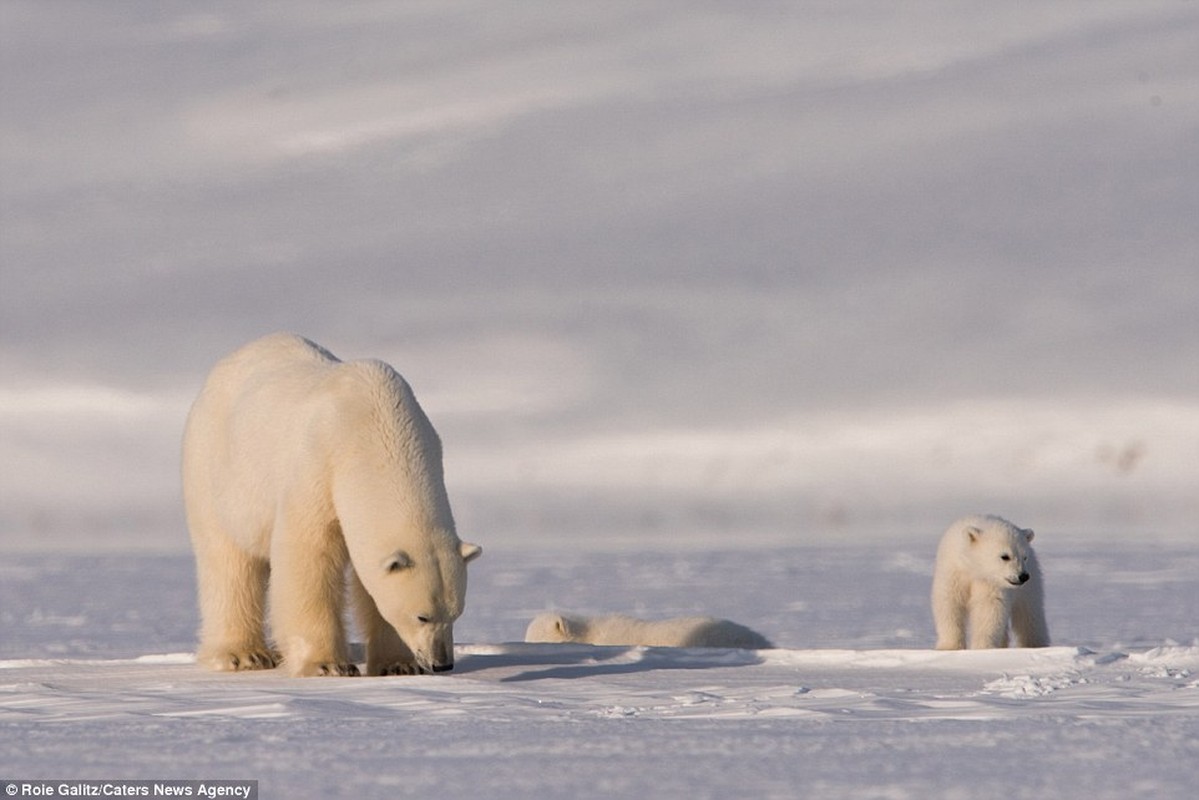 The mother bear worked hard, carefully examining the ice sheets and the seals' breathing holes. This intelligent animal
 knows that its prey will eventually have to show up to breathe and that will be the moment to use its strength and technique to earn a meal and also to teach the cubs.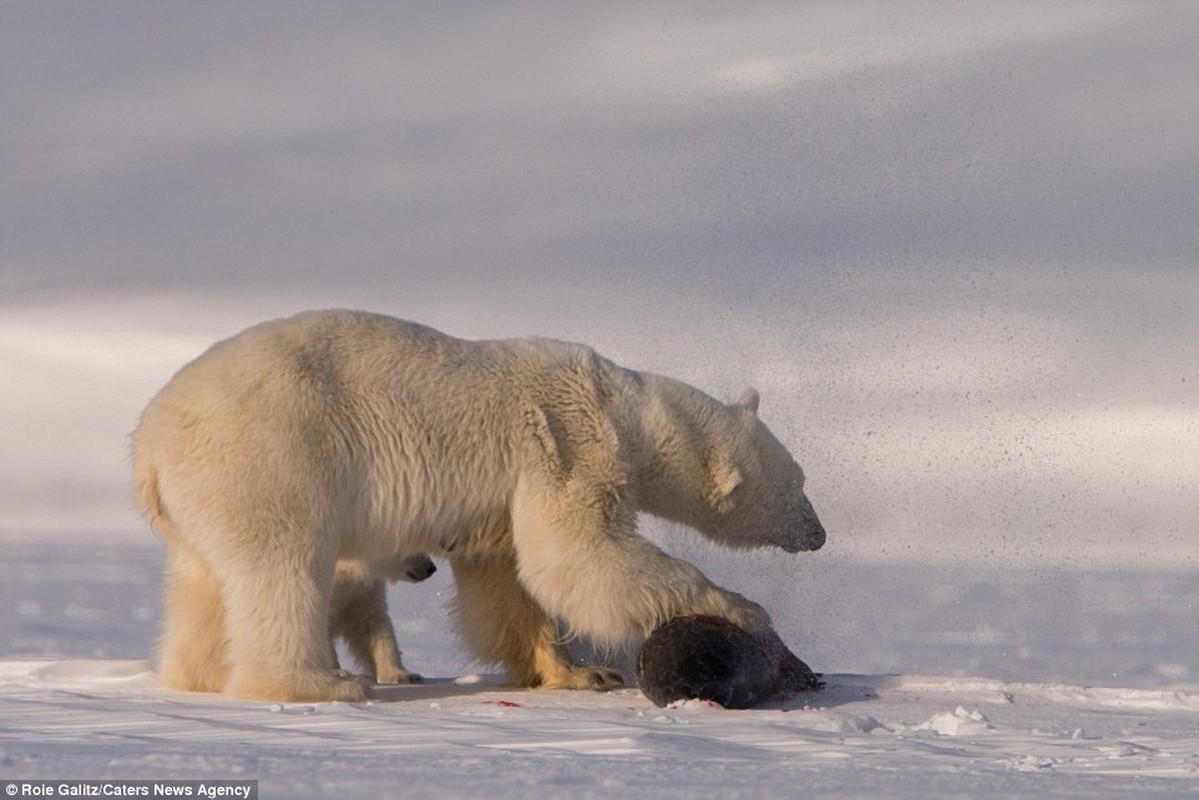 When the seal emerged to breathe, the mother bear quickly grabbed it with her claws.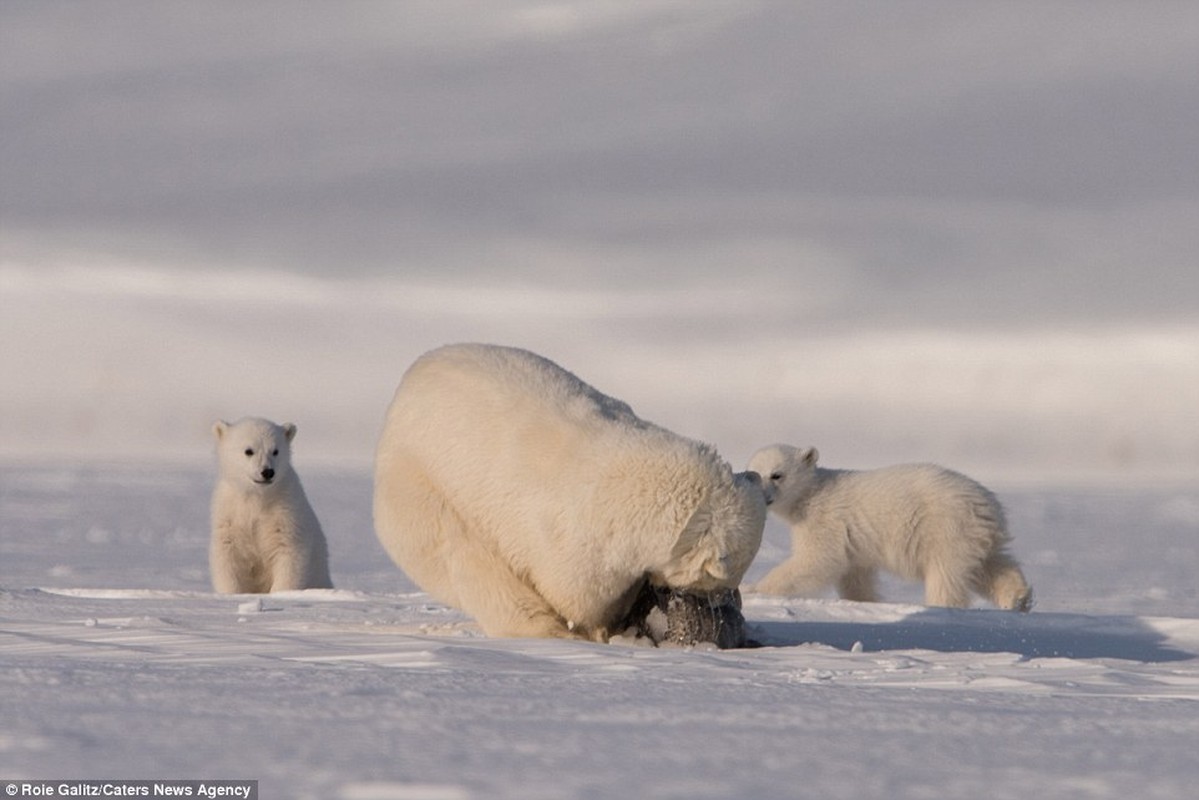 Then, with strong teeth, biting the neck mercilessly, the seal pulled it out of the ice hole.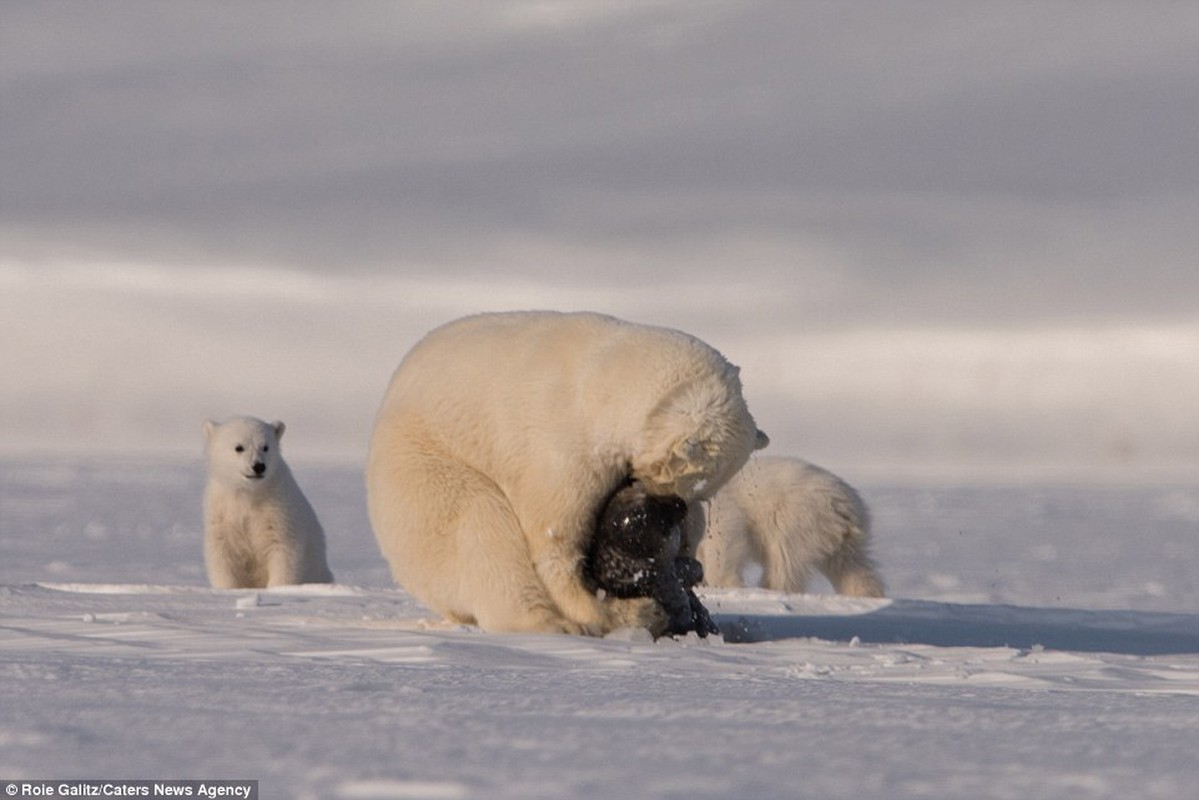 Great strength helps the mother bear to pull the seal out of the ice hole quickly and decisively.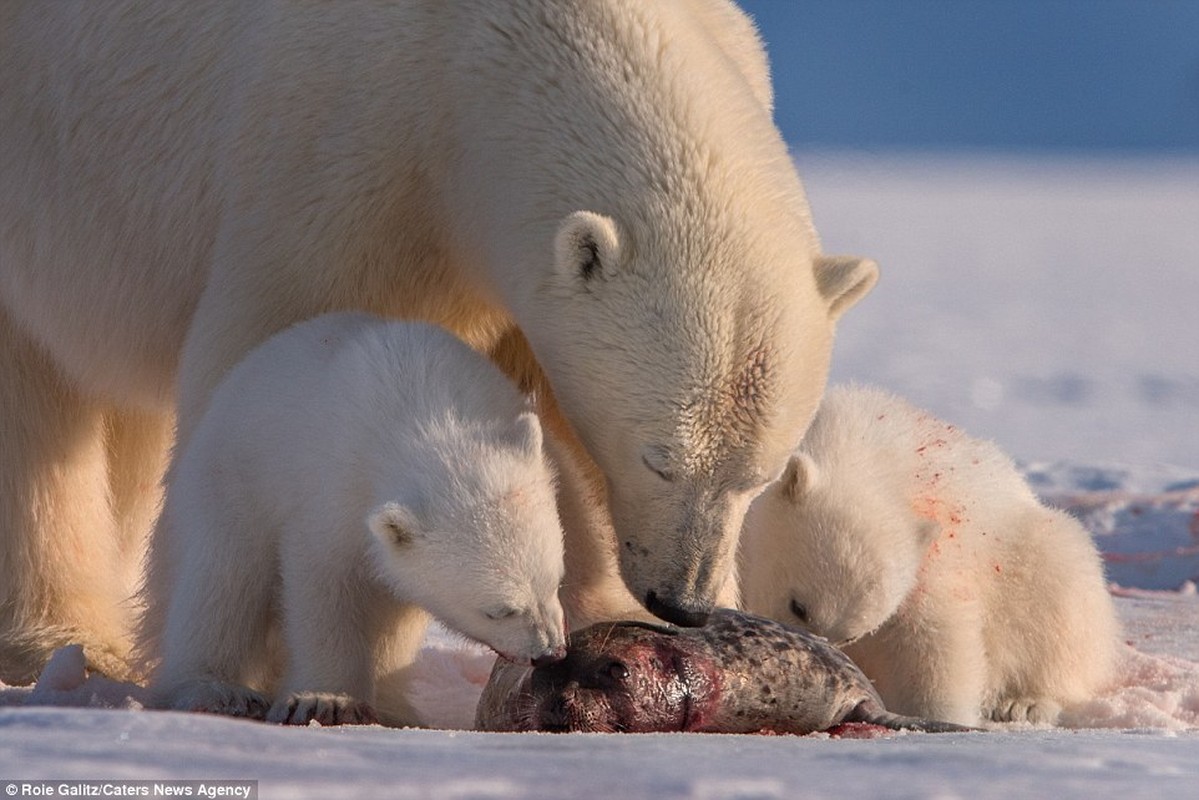 The parents of the bear butchered the ill-fated seal.