Angelina Jolie overcame many legal hurdles to adopt Maddox 20 years ago.
In 2000,  Angelina Jolie  filmed the movie  Tomb Raider  in Cambodia and she fell in love with this land. Therefore, the actress decided to visit the orphanage to adopt a child.
There, Angelina met Maddox and began to carry out the procedures to bring him back to America. Thanks to the dedicated help of her partner Sarath Mounh, the new beauty  Maleficent  can smoothly become Maddox's legal adopter.
Sharing with  the Daily Mail  on August 7, Mr. Sarath Mounh commented that Maddox is a sharper, intelligent and smiling child than his peers. This is also the reason why this optimistic boy won Angelina's love when the two met for the first time.
"When Angelina Jolie visited the orphanage and saw Maddox, he smiled at her and stood up instead of crying like other children. Maddox's smile then touched Angelina's heart, that's it. That's why she chose Maddox," Sarath revealed.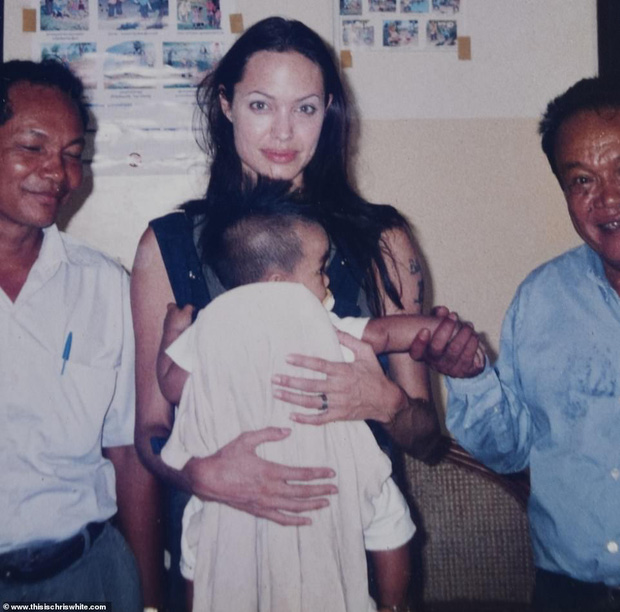 Among dozens of babies, young Maddox caught Angelina's attention with a smile instead of crying like other babies.
But the journey for Angelina Jolie to adopt Maddox was not easy. Sarath Mounh revealed the story behind the adoption of Maddox: "At that time, cross-border child trafficking was very bad in Cambodia, there were a lot of legal issues to be resolved and she don't want to make mistakes.
As a friend and colleague, I signed up for Maddox as my adopted child, then I signed a legal document for Angelina to receive Maddox from me."
Sarath Mounh is willing to become Maddox's adoptive father so Angelina can legally bring her son to the US
Thanks to his adoptive father Sarath, the Cambodian orphan boy was able to come to America and change his life when he became Angelina's adopted son. When witnessing Maddox being adopted by an international star, people in Cambodia are excited and happy. They want Maddox to always remember his roots and become a successful person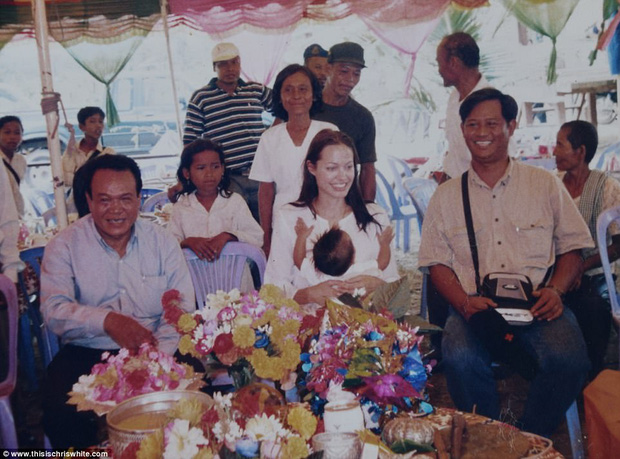 Thanks to Sarath (far right), Angelina was able to escape the despair of not being able to complete the adoption papers