With the endorsement from the success of the films The Bourne Identity and Mr. & Mrs. Smith, this time Tom Cruise will not disappoint fans in the new movie Edge of Tomorrow – The War of Reincarnation.
Among the famous actors from the 90s onwards, it can be said that Tom Cruise is one of those who maintain his acting style in the best way. Most of the films he participates in are action films or action movies combined with other genres such as psychological crime, romance, war… but the common point is that there is a carefully polished script. .
Action is only a must-have part to accelerate the film's flow and scenes, but above all, the spirit and main content of the film always makes the audience explore, ponder, even go from one surprise to another. to be able to feel the message and its meaning. Famous movies like Minority Report, Top Gun, Valkyrie, Mission Impossible… in the past, recently Oblivion and today's Edge of Tomorrow are also not out of them.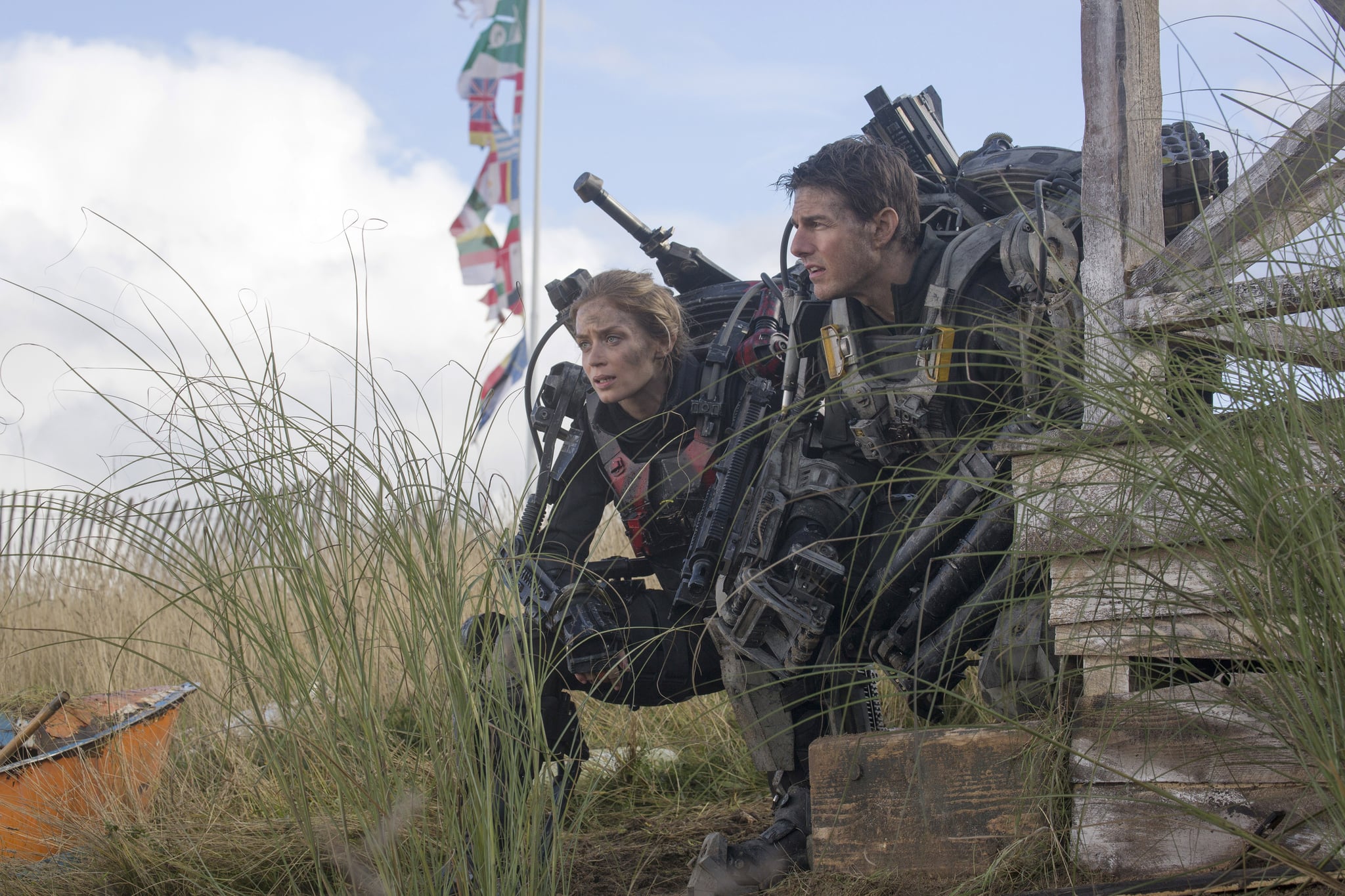 Edge of Tomorrow is an action film combined with science fiction co-produced by the UK and the US. Adapted from the expensive novel All You Need Is Kill (with a copyright transfer value of up to 3 million USD) by Japanese author Hiroshi Sakurazaka, Edge of Tomorrow – The War of Reincarnation is considered one of the best The most anticipated blockbuster this summer.
Like many other sci-fi movies, Edge of Tomorrow is set on a future Earth, when more and more alien creatures (Mimics) invade the human world with the desire to defeat the entire world. the most powerful forces of mankind.
As one of the elite warriors in this war between humans and aliens, Bill Cage (played by Tom Cruise) accidentally gets lost in time after an incident in the battlefield. Possessing the ability to "die again and again" many times, he gradually accumulated more combat experience after each battle.
With the help of intelligent female teammate Rita Vrataski (played by Emily Blunt), Bill officially entered the greatest and fiercest war of reincarnation ever between humanity and the Mimics.
Through what the trailer shows along with the promotional activities brought, Edge of Tomorrow – The War of Reincarnation has really proved itself to be an epic blockbuster to look forward to starring Tom Cruise in the summer. this 2014. With the endorsement of the success of The Bourne Identity and Mr. & Mrs. Smith, surely this time director Doug Liman will bring even more surprises to fans of fantasy action movies in particular and movie lovers in general.
Edge of Tomorrow – The War of Reincarnation released by Galaxy Studio in Vietnam, is expected to premiere nationwide from June 6.