Angelina Jolie's big heart has made an even bigger difference: The UNHCR Goodwill ambassador exclusively confirms to E! News that she has opened a school in Afghanistan.
Jolie chose to fund the girls-only primary school in an area just outside of Kabul, a region that traditionally favors boys' education over girls'.
Angelina picked the village as the site of the school due to its high refugee population—regional fighting caused many locals to flee when their homes were destroyed, but since the collapse of the Taliban regime, families are slowly starting to return to the once-devastated area.)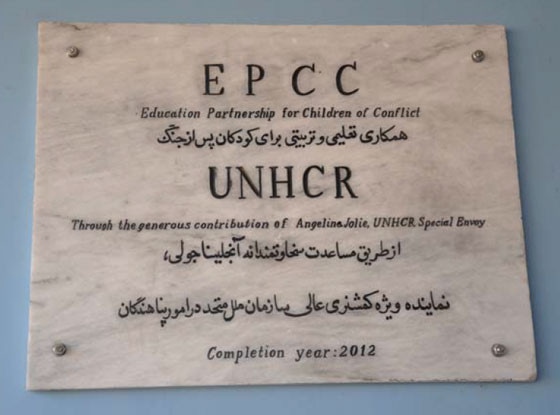 The school itself currently educates between 200 and 300 girls and has already proven to have a huge impact on the local community.
Meanwhile, Jolie's not stopping there, and already has plans to open other similar institutions, vowing that this will be just the first of many. As for how Brad Pitt's fiancée is bankrolling her goodwill gesture, Jolie is releasing her personally designed jewelry collection, the Style of Jolie, to retail stores for the first time. She will use the profits from the line's no doubt hefty sales to build even more schools around the world.
"Beyond enjoying the artistic satisfaction of designing these jewels, we are inspired by knowing our work is also serving the mutual goal of providing for children in need," Jolie told E! News exclusively.
And how can you get your hands on the Jolie-designed range? The newly expanded collection will go on sale this week. And 100 (yes, 100) percent of the profits will go towards Jolie's new foundation, The Education Partnership for Children of Conflict.
Jolie and her long-term jewelry designer, Robert Procop, have spent years collaborating on the collection.
"We launched this collaborative collection with the intent that 100 percent of the profits will go to charity," Procop said. "The intention was to create something beautiful but more importantly to provide children an opportunity to have an education.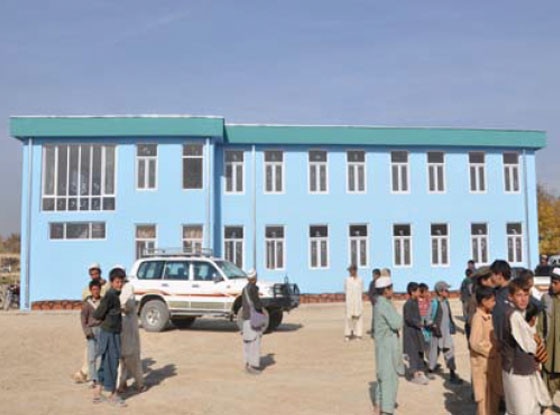 "The beauty of these creations is matched by the beauty of spirit behind Angelina's most heartfelt mission—to empower children in crisis. The first funds from our collaboration together have been dedicated to the Education Partnership for Children of Conflict and we have recently completed a school in Afghanistan.
"For me it's an honor to have the opportunity to be a part of creating this line with Angie, as we both believe every child has a right to an education."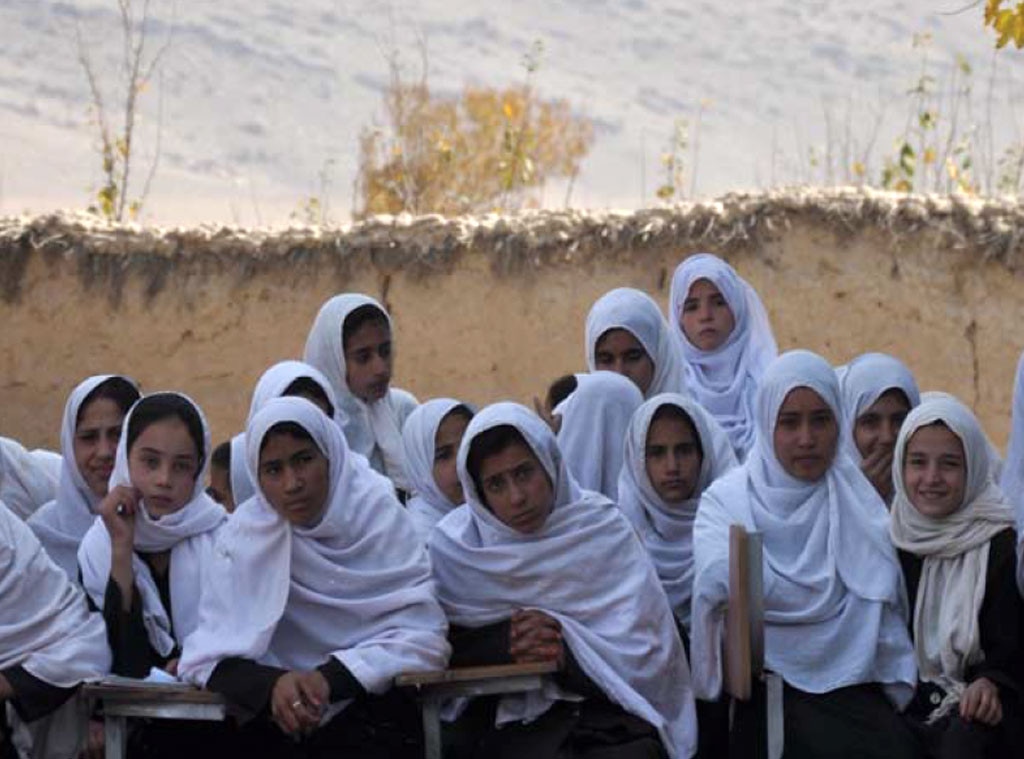 Many of the pieces in the collection are based on a unique design Angelina created for a necklace she gifted to Pitt—a historic tablet shape. As for the rest of the line, Angelina spent countless hours exploring coloring, gemstones and different shapes she was drawn to.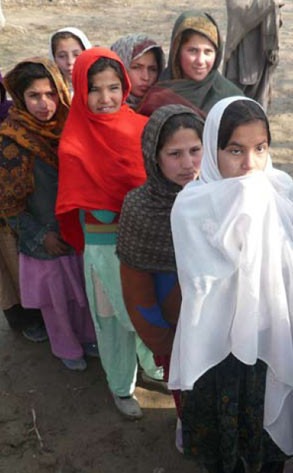 "These designs are timeless; they reflect her chic sense of style and also feminine strength," Kam Heskin, the spokesman for the Robert Procop Design Studio, told E! News. "There are so many pieces that make this collection beautiful and unique."
The Style of Jolie will be available exclusively in Tivol, a Kansas City jeweler. Tivol will be holding a special event to launch the collection this Wednesday.
"Tivol, with their historic reputation and dedication to family values is a wonderful retail partner to launch our collection in the U.S.," Jolie told E! News.
"Tivol is a quality company known for carrying high-end jewelry brands that has been family-owned for several generations," Procop added. "The Tivol family has been so gracious and instrumental in planning this event."