Footballers now have enough means to enjoy a lavish lifestyle. They make a lot of money from their salaries along with other sponsorship and endorsement deals, making them one of the highest paid athletes in the world.
While their strict soccer schedule requires them to maintain certain disciplines, they are all human. Like us, sometimes they like to relax and be comfortable. While some spend quality time with family and friends, others prefer to enjoy the party life.
There have been a lot of players famous for partying too much off the pitch. But there have also been many players who can attack with balance, relaxation and at the same time good at their expertise.
Needless to say, let's take a look at 5 famous football players who love to party off the pitch.
5. Mario Balotelli
Mario Balotelli is famous in world football for his antics both on and off the pitch. He has always lived a lavish lifestyle and even in his prime years, the Italian striker never shied away from partying.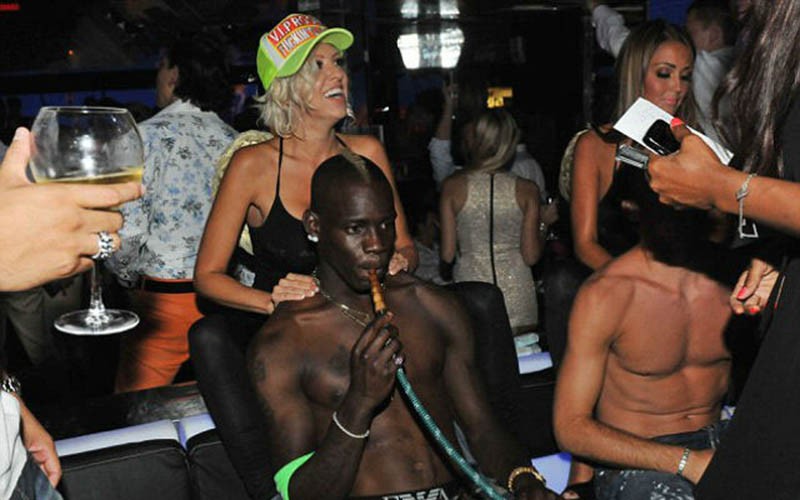 Back in 2014 while playing for Liverpool, Balotelli had to admit defeat to Chelsea with a party until 4:30 am in London. And yet, Balotelli once dragged friends to his private room in Melwood (Liverpool training center) to drink until 2 am. It is worth mentioning that Balotelli's secret party took place right before his trip to Basel in the framework of the Champions League.
Balotelli has never really tried to be a top star in the world despite being talented and respected. The monstrous personality, quarrelsome and always addicted to parties with beautiful girls has made this player a loser.
4. Phil Foden
Among the current young Premier League stars, Phil Foden is well known for his taste in partying. Foden and teammate Jack Grealish are pictured at a party at a nightclub after Manchester City beat Leeds United 7-0 in December 2021.
Both players scored in that game but were demoted to the bench in City's 4-0 win over Newcastle United the following weekend. Manchester City staff and management are said to be unimpressed with the condition of both players when they arrived at the training ground. Soon after, they were fined by coach Pep Guardiola and dropped from the squad.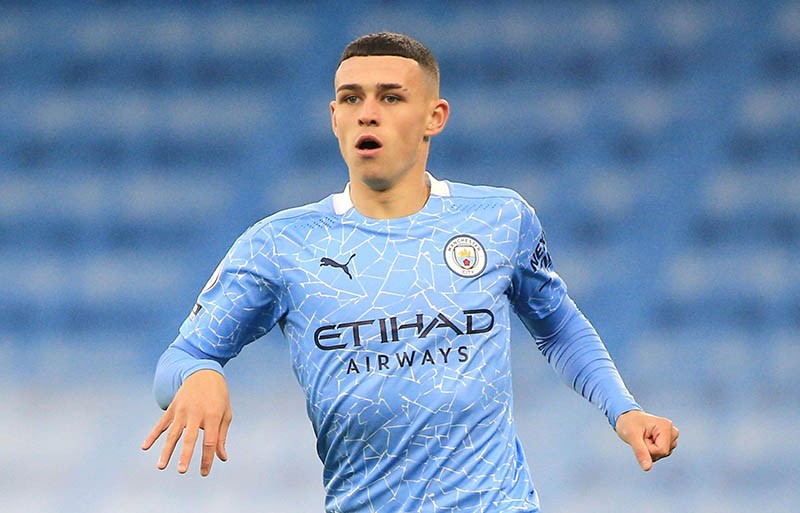 Foden was also sent home from the England national team in September 2020, when he and Greenwood tried to sneak into four girls' hotel rooms, according to DailyMail (via SportBible). The two girls eventually entered their room and posted a clip on Snapchat where Greenwood and Foden could be seen hanging out with them.
The regulations of COVID-19 are very strict and players are not allowed to break the bubble rule. Unfortunately, Foden still violates, but fortunately, he knows when to stop. Unfortunately for Greenwood, it is now unknown when he will return to the field after being suspected of raping his girlfriend.
3. Jack Grealish
As mentioned above, Jack Grealish loves to party. The former Aston Villa player had a rather emotional farewell after Manchester City beat Liverpool to the Premier League title on the final day of the 2021/22 season.
As soon as he was on vacation, he and his friends went out to Marbella and Ibiza, two famous tourist islands in Spain. Of course, Grealish's party wouldn't be complete without beauties and champagne. Going to the US, Grealish and his friends ate nearly 120 bottles of wine and almost this guy returned to the hotel when the clock was only 4-5 am.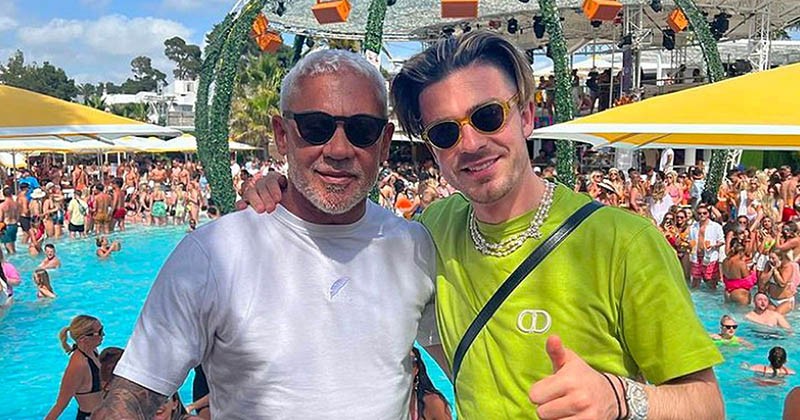 Grealish responded to her critics with the following: "I do what I like. I am the most expensive English player. I myself know what people say about me. However, so what? I won the championship, made my dream come true, why can't I take a break?"
2. Marco Verratti
Marco Verratti is one of the best midfielders of the modern era. The versatile Italian is a technically gifted player who also possesses unrealistic vision and the occasional spectacular finish. But Verratti does all of this while taking a no-brainer approach to life off the pitch.
Following Paris Saint-Germain's win over Manchester United in the first leg of the 2018/19 Champions League round of 16, French football pundit Julien Laurens shed some light on Verratt's lifestyle. He claims that the former Pescara midfielder smokes, drinks and goes out almost every day of the week. That's not the routine of a top player.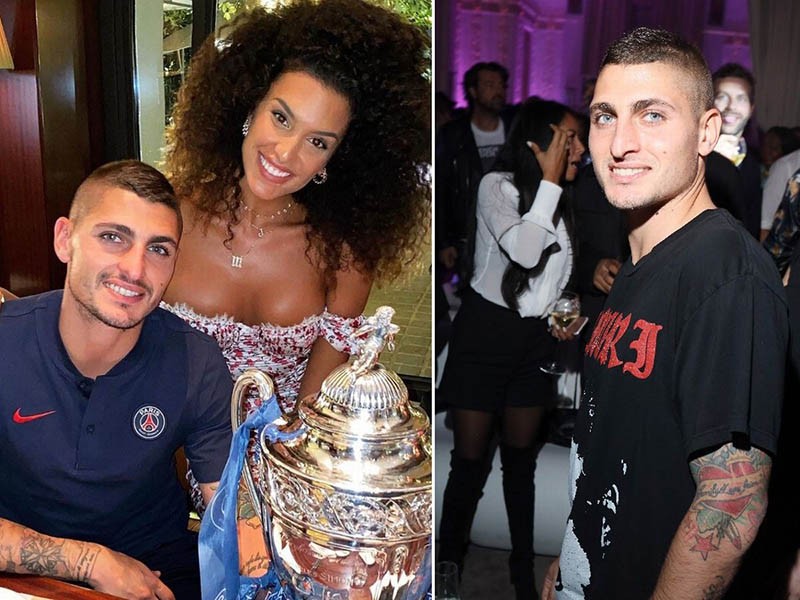 "For me Verratti is not strong enough, not 100 per cent fitness very often. Because he only played one game last month. Last week, he partyed until 6am on Neymar's birthday. He smokes, drinks and goes out almost every day of the week."
"I think if Verratti had a lifestyle like Cristiano Ronaldo's, I don't know where he would be compared to world-class midfielders."
"And the special thing is that with his lifestyle, he can still produce a performance like tonight. It's unbelievable."
1. Neymar Jr.
Brazilian soccer player Neymar is one of the highest paid athletes in the world. He is an extraordinary player and his life off the pitch is as colorful as it gets. The 30-year-old is known for hosting lavish parties with luxurious guests and he has also received a lot of criticism for the same.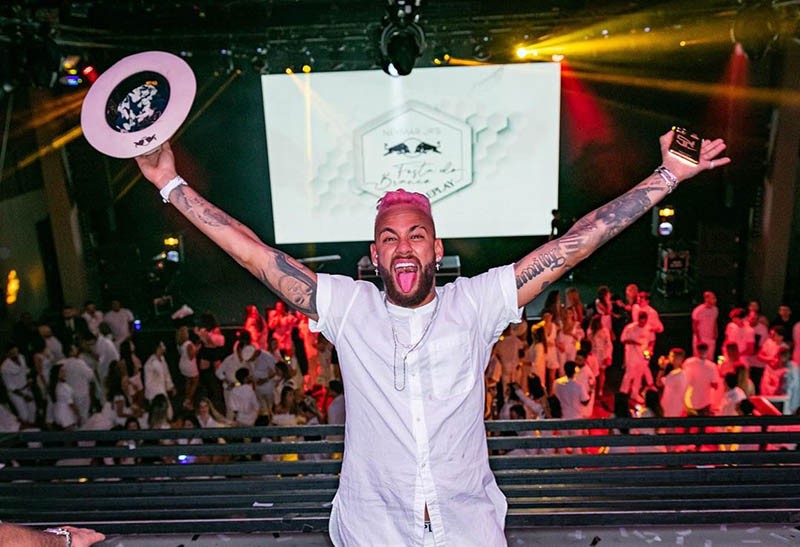 But in an interview with French radio station TF1, Neymar said he would never stop partying: "Who doesn't want to party? I know when to party and when not to. People think I'm immature, but the opposite is true. I have been playing football for many years. If you spend your time focusing on football, your mind will go crazy. I know when to rest and relax. I won't stop partying."