As the first princess of Angelina Jolie and Brad Pitt, she is increasingly beautiful and talented.
Shiloh, full name is Shiloh Nouvel Jolie Pitt, is the first daughter of Angelina and Brad Pitt. She was born on May 27, 2006 in Africa.
June 3, 2006. The girl first appeared officially in front of the media on the cover of People magazine. It is known that to get the exclusive photo of Shiloh, People had to spend up to 4 million USD.
Brad Pitt can't help but be proud of his beautiful and talented daughter
Appearing on the red carpet to launch the new movie Bullet Train in Los Angeles (USA) earlier this week, Brad Pitt was asked about a video in which Shiloh showed off impressive choreography to the song Vagas by Doja Cat, the actor shared. shared with Entertainment Tonight that I was really moved to tears when I saw my daughter's dance video and complimented her pretty and talented.
"I don't know where she got that ability because I'm a terrible dancer," Brad Pitt said.
At the same time, over the past time, Shiloh has attracted attention with videos showing off impressive choreography on the background of many famous songs. A source told Us Weekly, "Shiloh loves to dance, she's really talented and has been taking dance classes for a few years now. Angelina Jolie and Brad Pitt are very proud of their daughter. They are ready to support her if she wants to follow a pr ofessional path."
Thanks to the love of dancing, Angelina and Brad Pitt's pet daughter had the opportunity to experience and integrate better with the outside environment. Through the process of learning choreography, Shiloh has become acquainted with many friends with similar interests, they share songs and dance lessons together.
Angelina Jolie and Brad Pitt have a total of 6 children, but all 6 have different personal development plans. The eldest son Maddox (21) is currently a student at Yonsei University (Korea). Pax Thien (19 years old) graduated from high school last year and has her own plans for the future.
Zahara (17 years old), the girl has just been admitted to Spelman College in Atlanta (USA). Shiloh (16 years old) is passionate about dancing while twins Knox – Vivienne (14 years old) are interested in exploring the world's languages.
Both Angelina Jolie and Brad Pitt hope their children can find their passion and live a full and happy life. All 6 will be free to pursue their own passions.
Currently, the couple's children are living a full life with their mother, besides Brad Pitt always tries to take advantage of time with the children.
In July, the 59-year-old actor flew to Rome (Italy) to attend the birthday of his two youngest children Knox – Vivienne. A Hollywood Life source revealed, "Angelina has a packed filming schedule for the Without Blood project so she's relieved that Brad can go to Rome to see the kids and celebrate his birthday with Knox – Vivienne. Her ex-husband means a lot to her."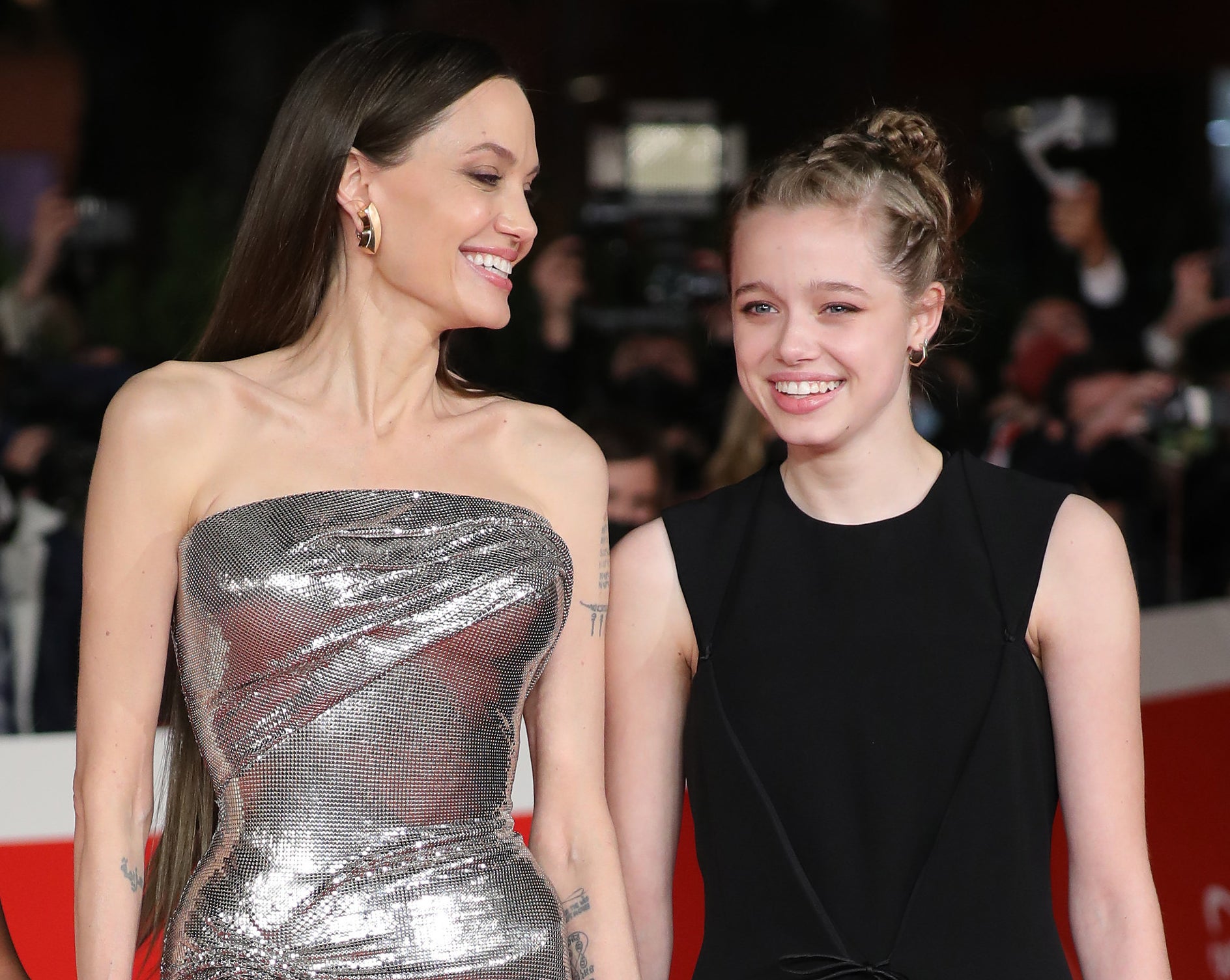 The source further shared that, despite the custody battle between the two stars, Angelina Jolie still tries to let her children have a healthy relationship with their father. The 47-year-old star makes sure the kids have time to spend with Brad Pitt, especially on special occasions like birthdays or holidays.