Famous from a very young age,  Jaden Smith  has always been expected by the public and the media to become a shining star like his father – actor  Will Smith . But after nearly a decade of adulthood, young Jaden did not choose a pre-drawn path of roses, but always changed, finding his own direction despite facing a lot of criticism. 
Currently, at the age of 22, putting aside the bright halo, Jaden Smith has gradually escaped the shadow of her parents and shines in her own way. With a free personality and a non-gender, liberal and somewhat rebellious fashion style, Jaden Smith is also mentioned as one of the young icons contributing to inspire the LGBTQ+ community.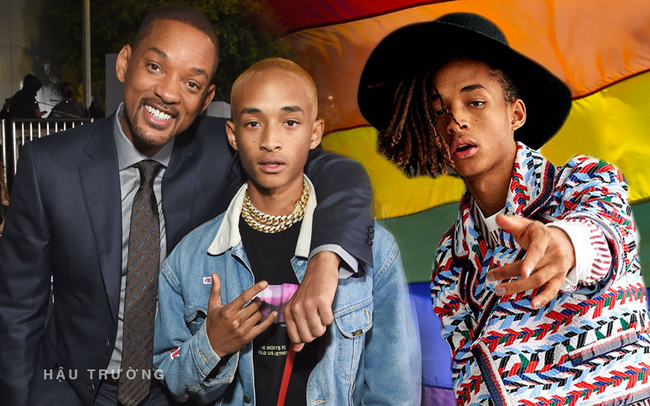 Hollywood's talented "warm boy"
Born in 1998 and raised in a family rich in artistic tradition, Jaden Smith is the first son of Hollywood power couple – Will Smith and Jada Pinkett Smith. Since he was a young boy, Jaden showed his talent when participating in acting and singing.
In 2006, at the age of eight, young Jaden first entered the cinema with the film  The Pursuit Of Happyness , acting with his superstar father. The emotional film about the father-son relationship has been highly appreciated by experts.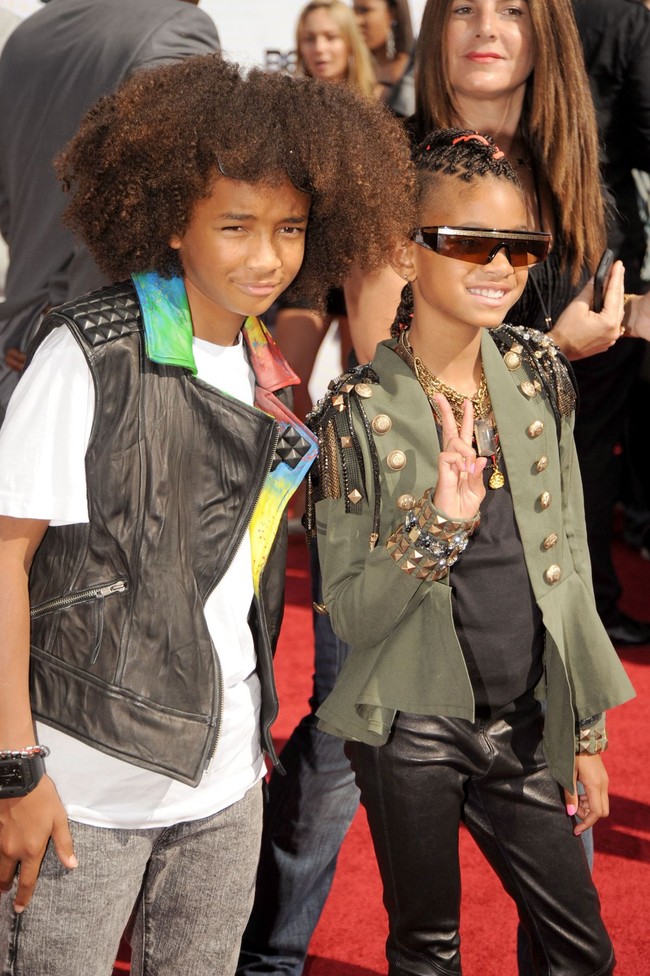 In 2010, Smith's name really exploded globally when he played the martial arts-loving Dre Parker in  The Karate Kid . The film has the appearance of martial arts star  Jackie Chan . With an initial budget of only $ 40 million (VND 930 billion), but after its release, the film has earned a global revenue of $ 359 million (VND 8.3 trillion) worldwide.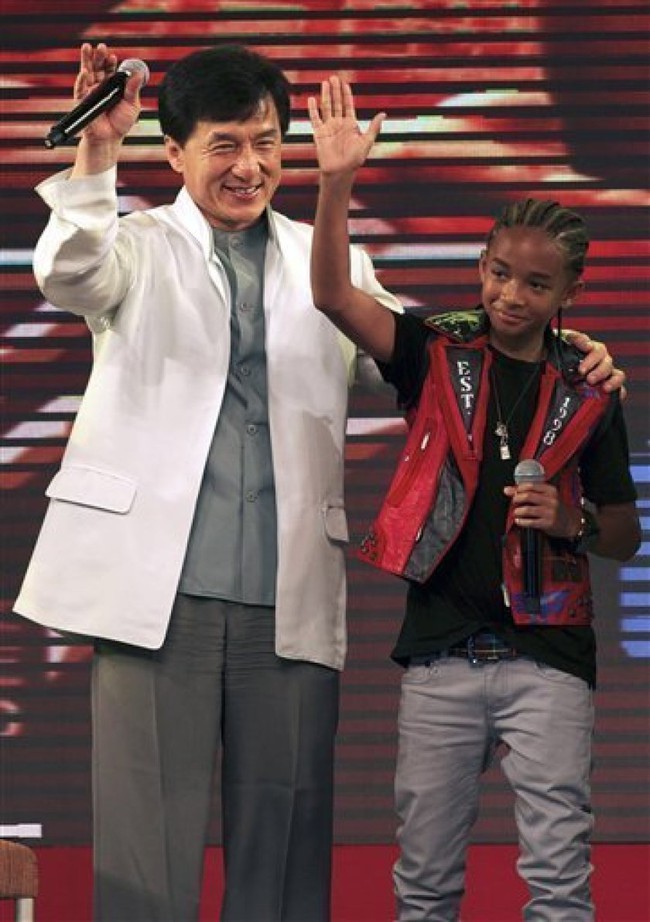 Not only inheriting the acting talent from his father, Jaden Smith also inherits the ability to rap. In The Karate Kid 's soundtrack album  , Jaden Smith collaborated extremely well with Justin Bieber in the song  Never Say Never . Since its release, the song has created a fever, topping all charts.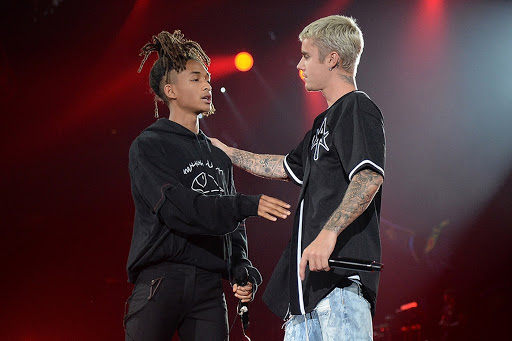 Not only bringing success, at that time Jaden Smith was also favored by the media as an "acting prodigy" at the age of 14. He is also ranked in the list of the most famous "rich kids" in the world with a fortune of 8 million USD (186 billion VND). 
Shaping the genderless style with the journey to escape the shadow of parents
However, a talented and personable young person like Jaden Smith always shows a difference and never accepts to follow the pre-drawn path.
At the age of 14, young Jaden asked his parents for permission to live alone, away from his parents' protection, and began his journey to find his own path. With accumulated salary for many years of performing, Jaden Smith bought an apartment in Hidden Hill for 4 million USD (93 billion VND).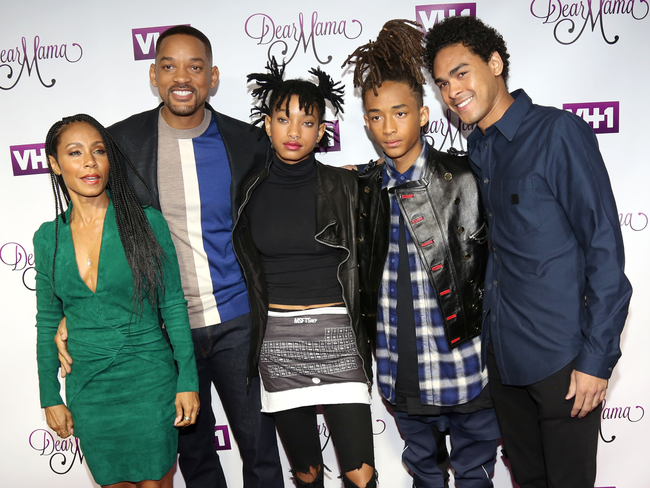 In 2015, at the age of 16, Will Smith's son caused a stir in the press by wearing a white mesh shirt over a black dress while walking with friends. His appearance is like a statement about breaking the image of a lovely child talent that has been deeply imprinted in the public's hearts for many years.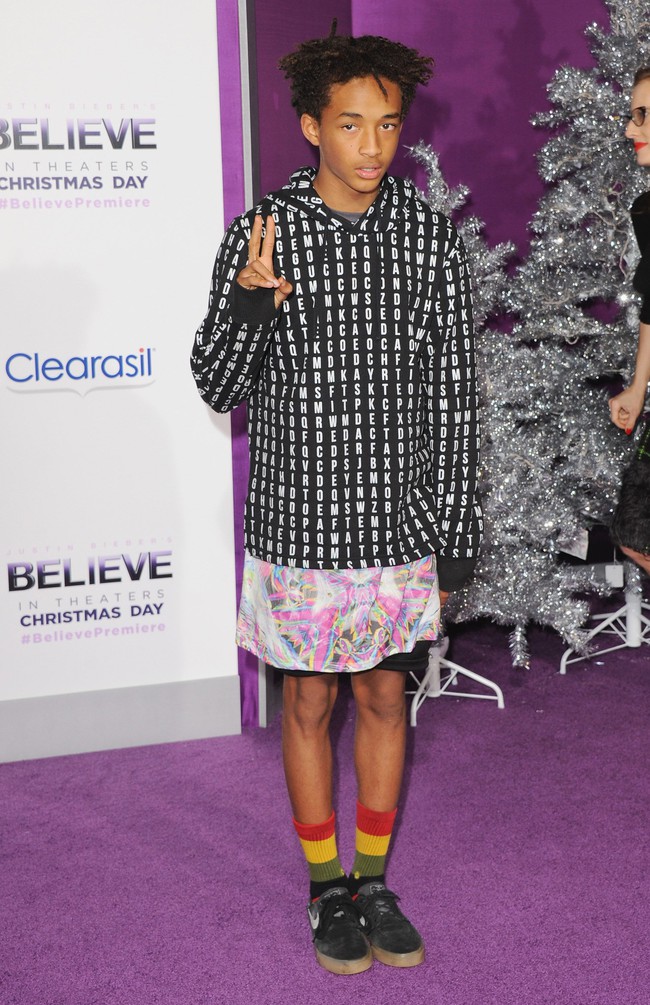 The actor continuously received a lot of criticism from the public, especially from a large number of parents. They believe that he is a representative of the youth, his style of dress as well as his statements will adversely affect their children. Jaden Smith revealed:  "I wear skirts to look stylish. And people will say, 'He's an innovator with different ideas'" .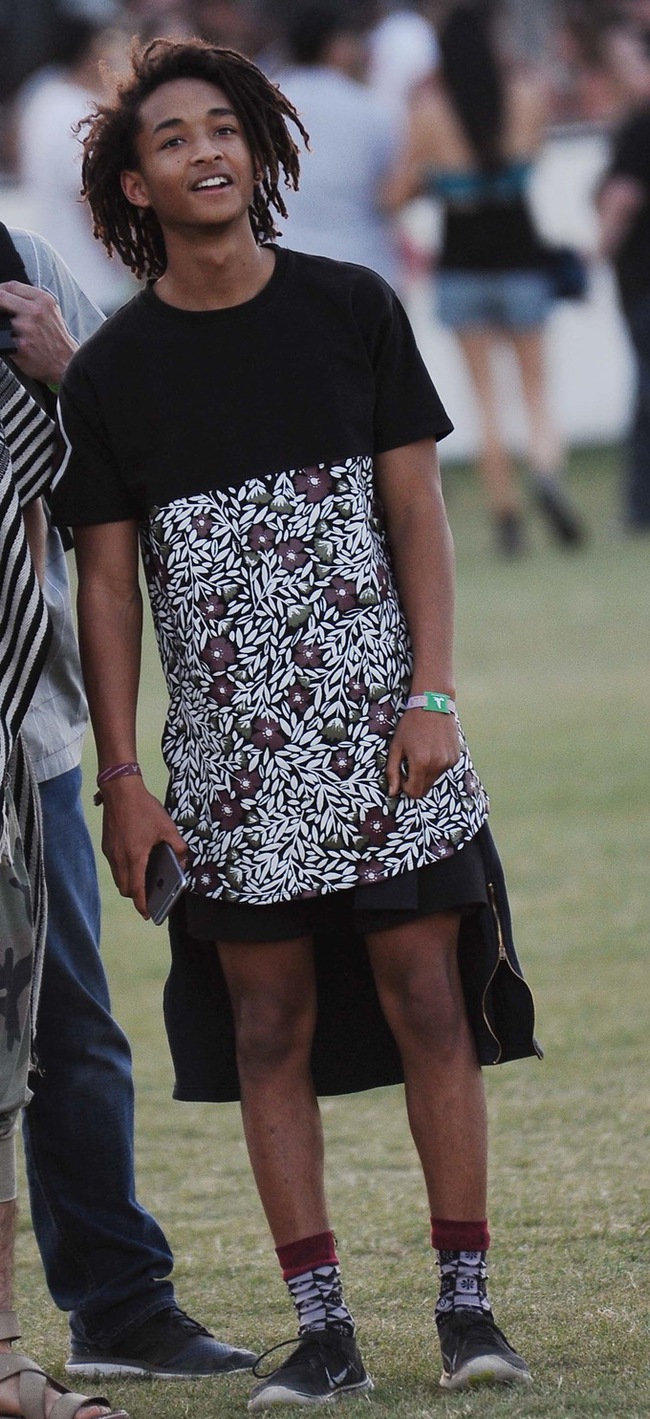 He also announced officially on his personal page:  "If I want to wear a dress, then I will, and that will create a new wave… Jaden Smith" .
Actor Will Smith and his wife are also those who "take the nose" from public opinion when being accused of not knowing how to teach children. However, instead of banning like many other parents, Will Smith and his wife had the opposite reaction. They encourage their children to express their creativity. Will Smith family always allows children to have the right to control their bodies, control decisions in life, as well as have a natural maturity. For them, the greatest gift they can give their children is the freedom to be themselves. 
With the support of her parents, Jaden Smith is free to experience and discover herself from work to love. Not stopping at the dresses, the Will Smith's son also constantly changed his style, covered his teeth, shaved his head, until the monstrous pink hairstyle surprised the public at the 2017 Coachella festival.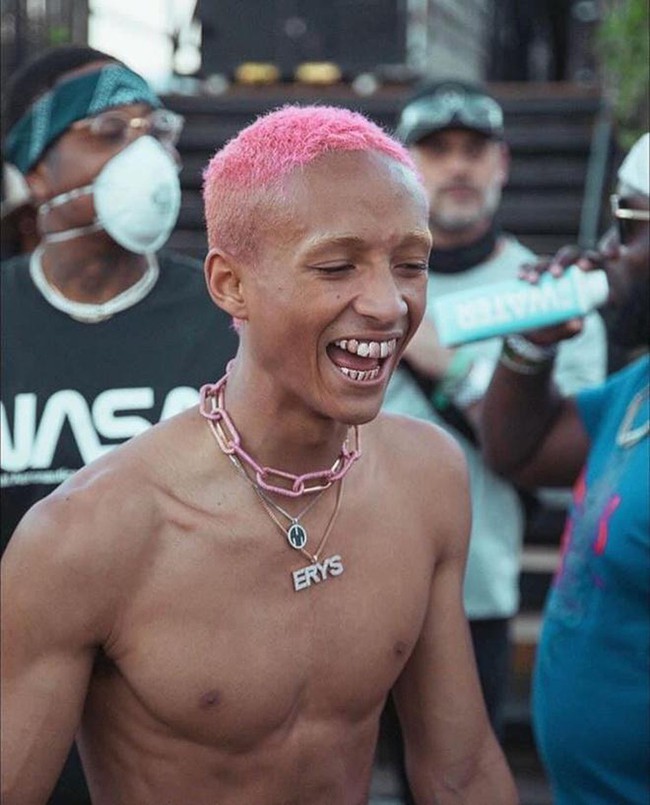 Not only has her personal image changed, but Jaden Smith has also publicly announced that she is a bisexual when she claims to be dating male rapper Tyler. Before that, he dated a series of famous long legs, including Kylie Jenner of the Kardashian family. This information once again caused the public and the press to stir. They think that Jaden Smith is ruining his own career and trying to save the golden age with impulsive, shocking actions.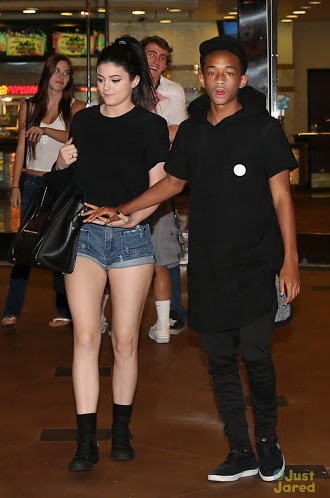 Freedom icon for the LGBT community
Although always entangled in noise about her love life and personal image, Jaden Smith is a very active gender equality activist. 
2016. Jaden Smith appeared in Louis Vuitton's Spring/Summer women's clothing campaign with female models. For many, this is the rebellion of a young boy growing up. But to many, his image represents a new generation of daredevils to experiment and create new limits.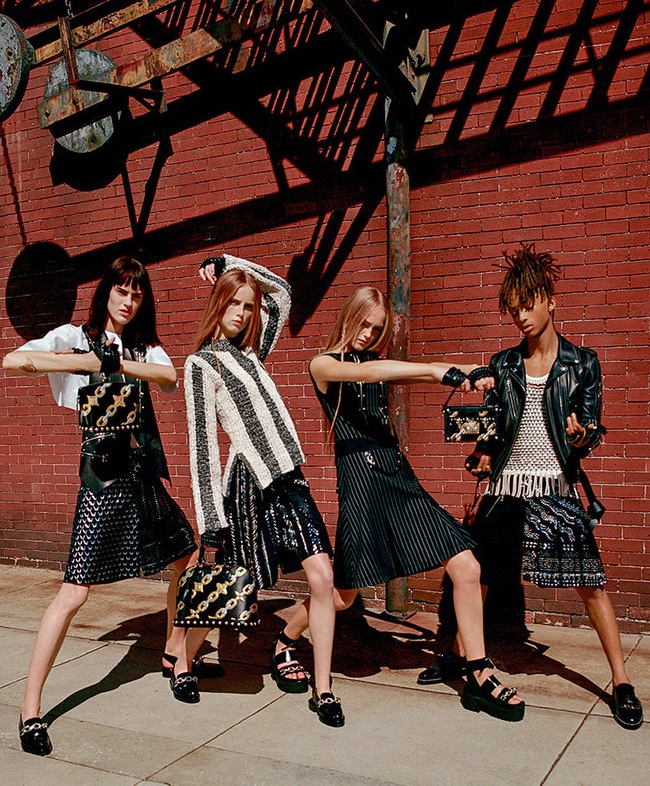 Sharing with the press about wearing feminine clothes, Jaden not only wants to create her own style, but also wants to convey to young people a spirit of freedom, encouraging people to surpass their own limits and not afraid of being laughed at, bullied when being yourself.  
Not only stopping there, Will Smith's son also built his own fashion brand with friends called MSFTs REP to freely fly. His creations are as free and distinct as Jaden Smith's own style. Therefore, at the age of 17, he was ranked by GQs magazine as one of the best dressed men on the planet.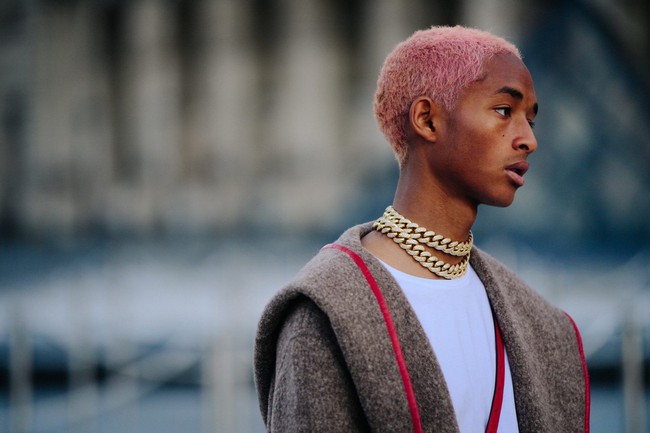 Many children grow up under strict parental pressure and do not dare to express themselves. When they grow up they become timid people and do not know who they are.
Jaden Smith is a lucky boy, because he not only receives wholehearted support from his parents but also bravely expresses himself. Experiencing many ups and downs, under pressure as the son of a Hollywood power couple, a martial arts boy who has completely left the shadow of his parents has not only inspired a young generation to dare to think. , dare to do but also a symbol full of freedom of the LGBTQ community.