The fire snail is the largest species of snail in Peninsular Malaysia.
Dogs and cats are two of the animals that are loved and chosen as family pets. Besides, there are also people who choose special species as pets and snails are an interesting example.
Most of us know that snails are mollusks with a hard outer shell. Some species of snails are used as food, their secretions are used in cosmetics, and the shells are used as decorations and jewelry. Most are small in size, but some species of snails can grow up to 30 cm in size. The largest known species is the giant African snail, which lives in Ghana.
However, few people know that this snail is chosen by many people as a pet in Malaysia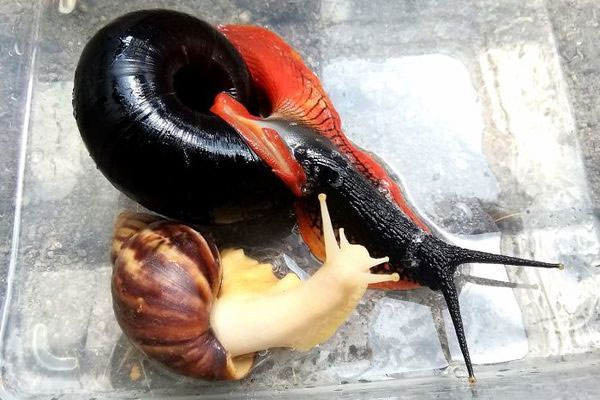 Fire snail.
The snail is much larger in size than these common snails with a characteristic red-black color . People call them fire snails and the special thing is that they can only be found in Peninsular Malaysia .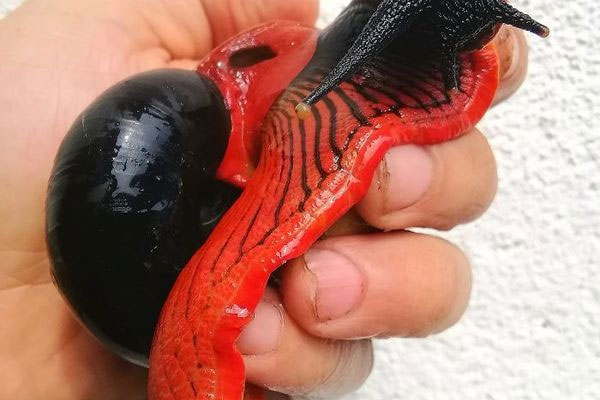 Snails are molluscs with a hard outer shell.
Like many other snails, they move with the help of strong muscles and use secretions to crawl over rough surfaces. They move slowly with an average speed of about 1mm/s.
According to BP, fire snails are difficult to live in captivity because they prefer to survive in very cool and humid conditions. Humidity in the Malaysian town of Tanah Rata is 79%. In order for a snail to grow, it needs a good source of calcium in its diet and environment.
Here are some pictures of the fire snail species that can only be found in Malaysia: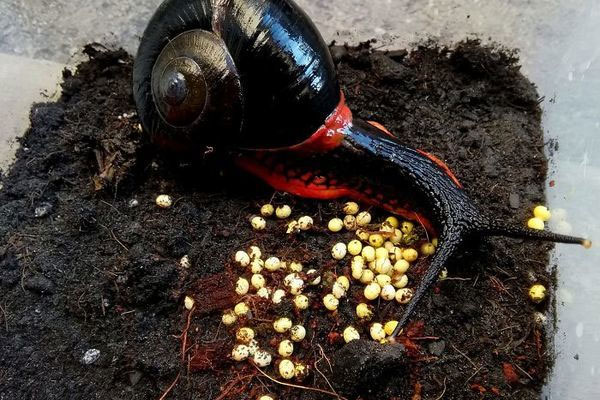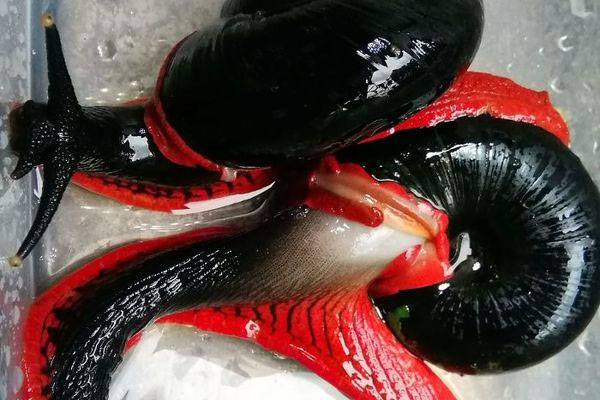 The giant fire snail prefers moist environments and a calcium-rich diet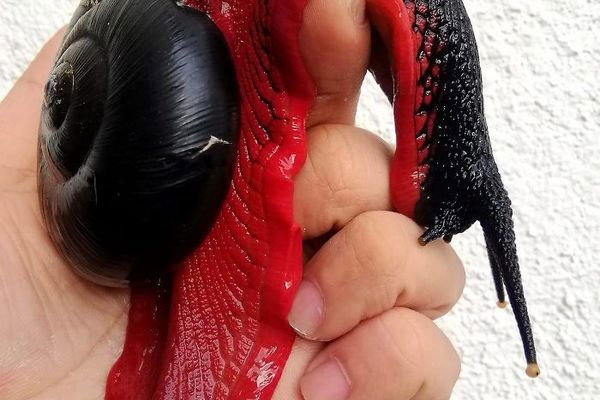 The fire snail is larger than the same species