Despite appearing radiant in public, Angelina Jolie is said to be falling asleep for months.
Recently, the reporter caught Angelina Jolie appearing at a movie theater in Los Angeles in the evening. This time, she is busy promoting her new movie "First They Killed My Father" so she has to move a lot. Choosing her favorite black outfit, the mother of 6 wears high boots and looks very stylish. While moving, Jolie did not forget to wave to the fans and took advantage of stopping to sign autographs for the fans.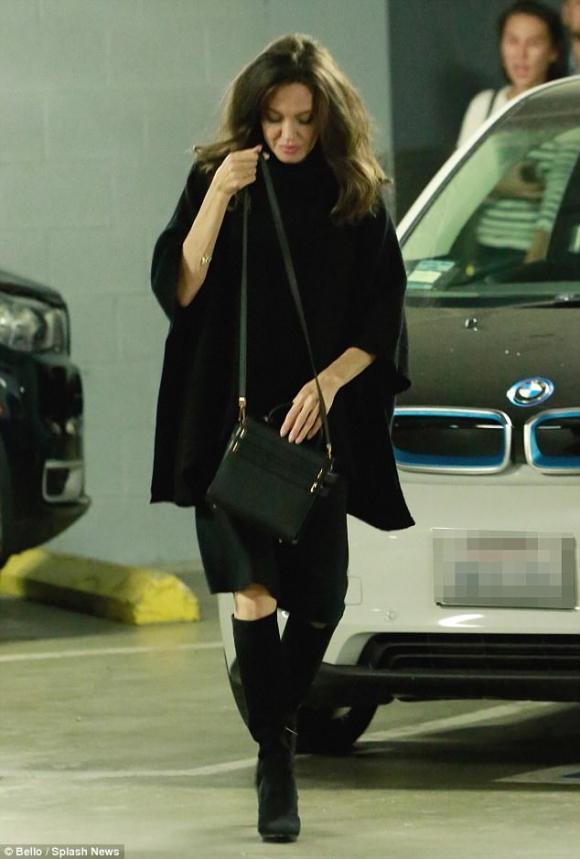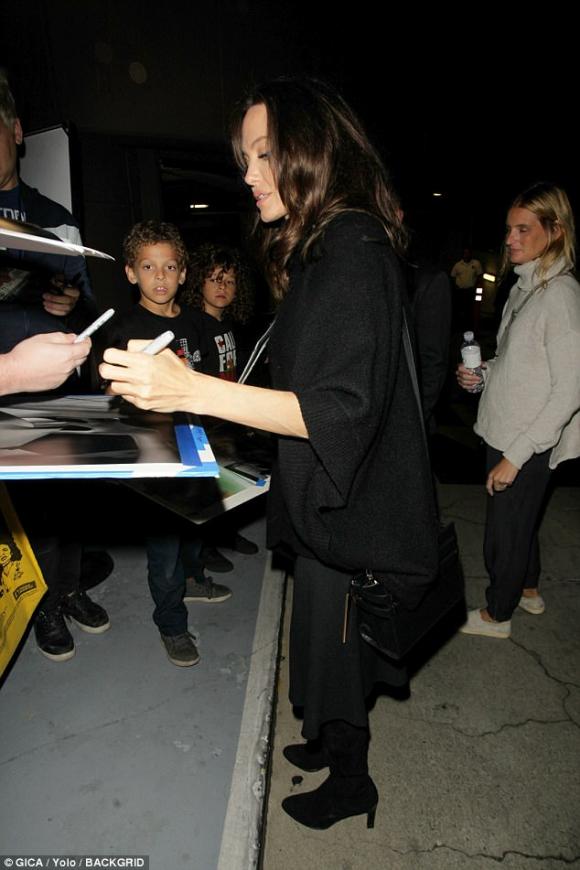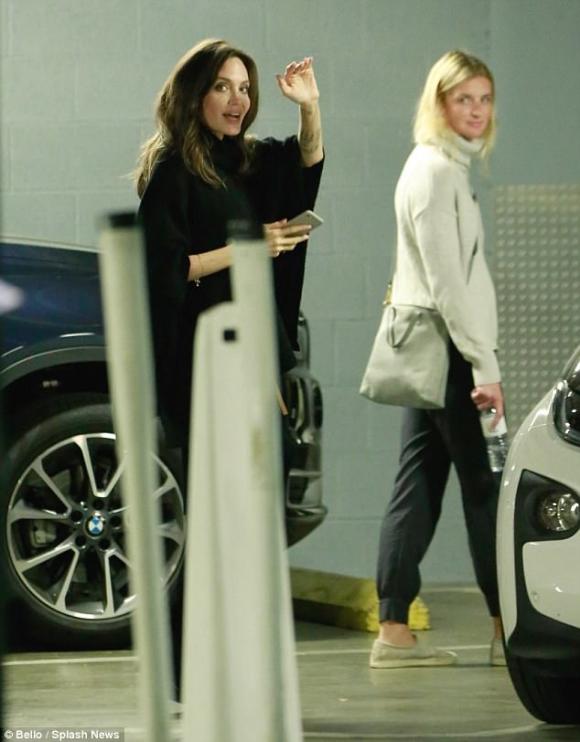 Angelina Jolie smiled and waved to fans
Although in public, the actress "Mr and Mrs. Smith" always has a bright smile, but a source said that she is actually suffering from insomnia. This source said: " If Angie is lucky, she only sleeps 4.5 hours a night, this situation has been going on for months."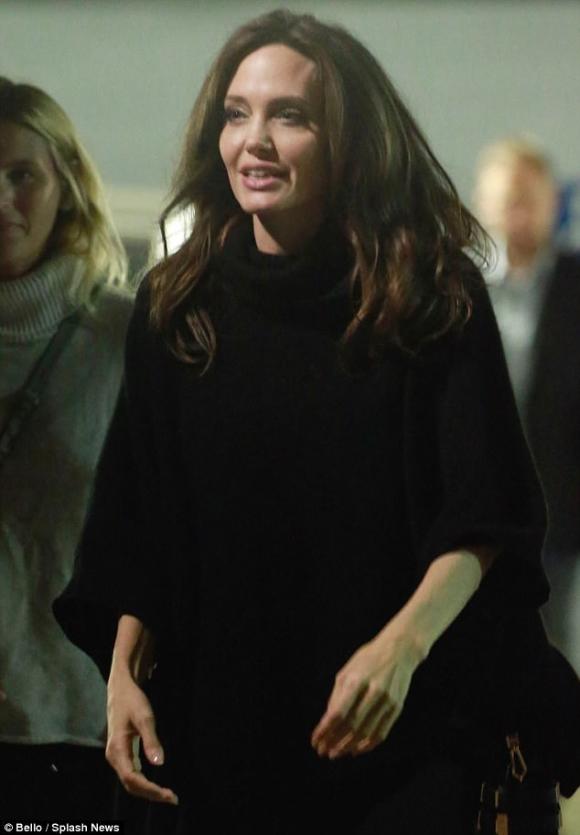 A source said that despite trying to smile like that, the actress
is actually suffering from insomnia.
The reason why Angelina Jolie can't sleep is because of work, child care and divorce with Brad Pitt: " It's hard for Angie to sleep when she has to deal with work schedules, taking care of things. children and worry about divorce issues with Brad."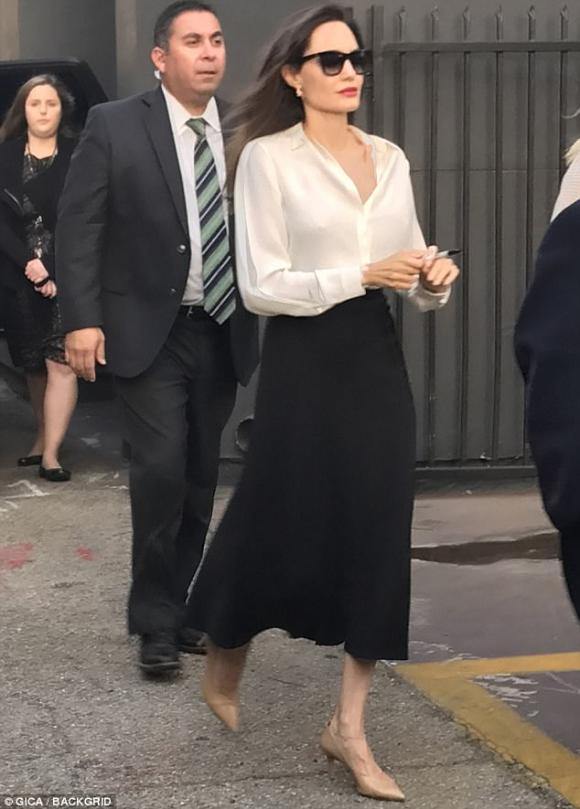 Angelina Jolie needs a break after a
long period of stress, anxiety and busyness.
Besides, Angelina's appetite for meals also decreased. Health problems make Jolie's body noticeably thinner. All she needs now is a vacation, something she hasn't had in a while.