Both of them always have the look and fashion sense that is worth learning no matter what their body shape is.
Selena and Taylor Swift are the best friends of Europe and America. Not only do they match each other in all fields, but even their fashion or aura are quite compatible. Every time they appear together, there is a fever.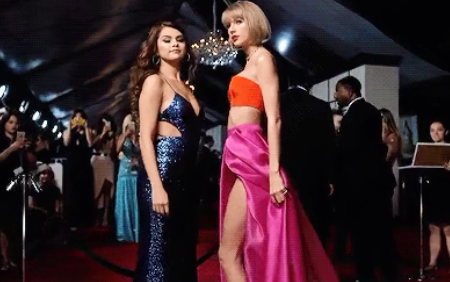 The legendary moment of the couple at the 2016 Grammy. The power exuded from two Hollywood stars made people admire.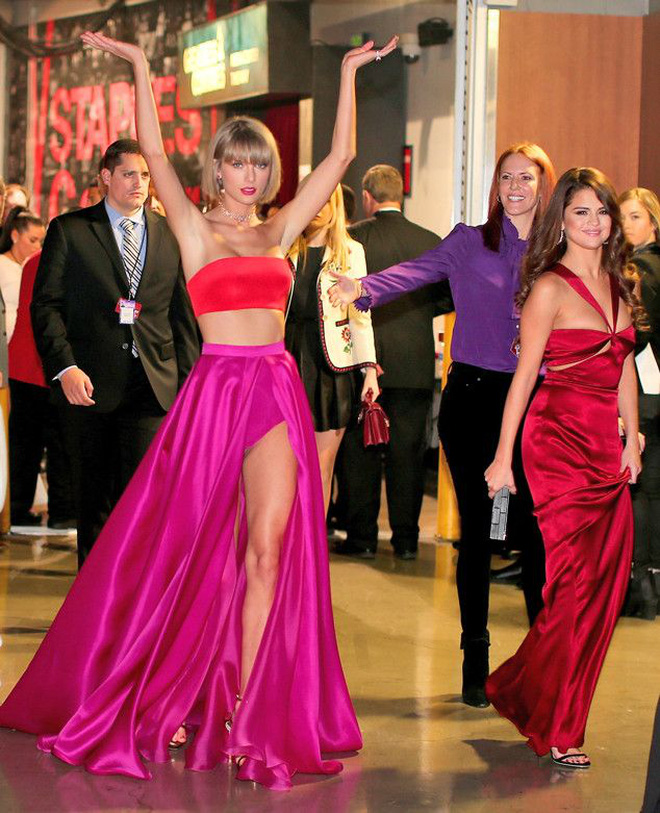 Taylor combined a strapless carrot orange crop top with a lotus-pink deep ruffled skirt. Her bob hair, horizontal bangs dyed yellow give her a haughty beauty like a doll. As for Selena, she changed two outfits. One set to go on the red carpet is a sparkling ocean blue two-tone waistline dress, the second is a red satin dress, cut under the sexy bust and combined with smoky eye makeup, nude tones contrasting with Taylor.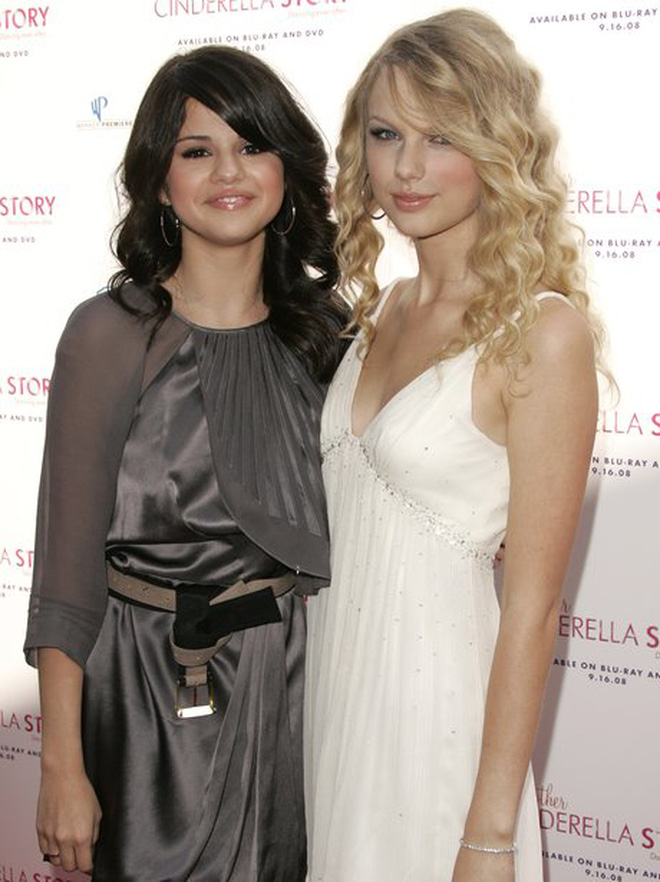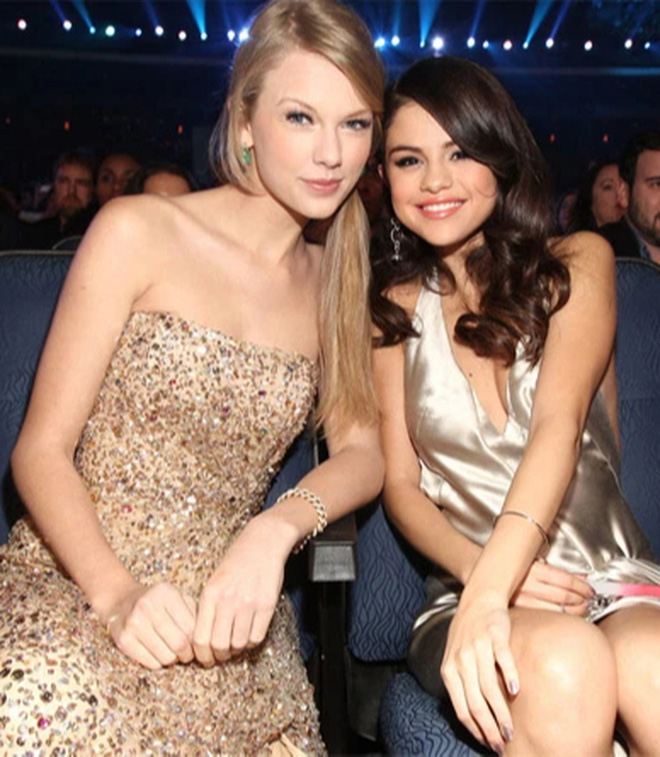 "Disney princess" and "country music princess" in the early days of entering the European and American music industry. Most of them only wore evening dresses or popular dresses at that time. But the sweet beauty and small, lovely looks of Selena and Taylor still make people remember forever.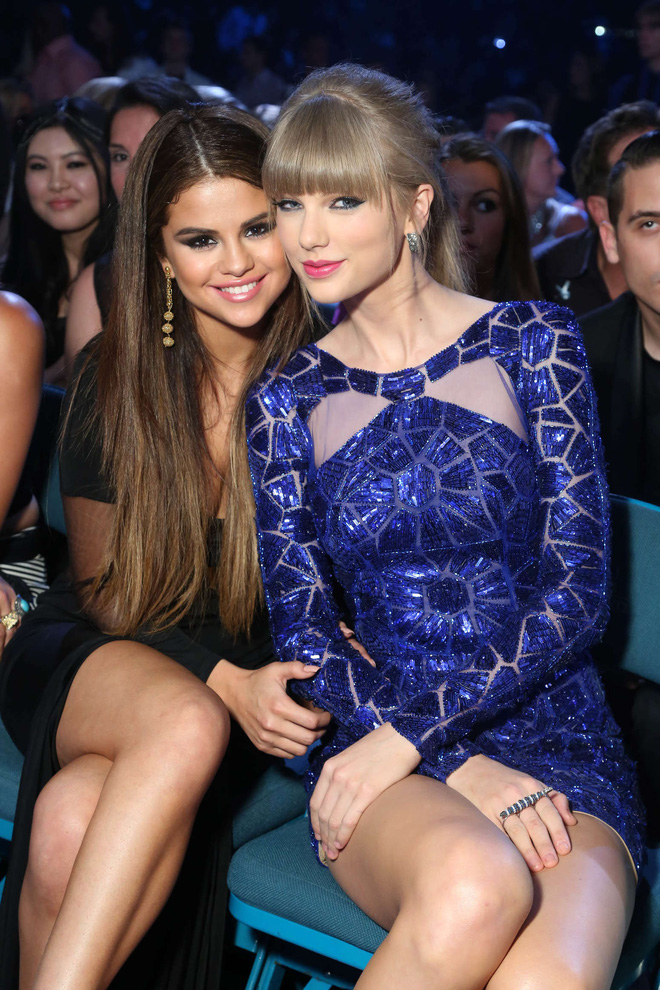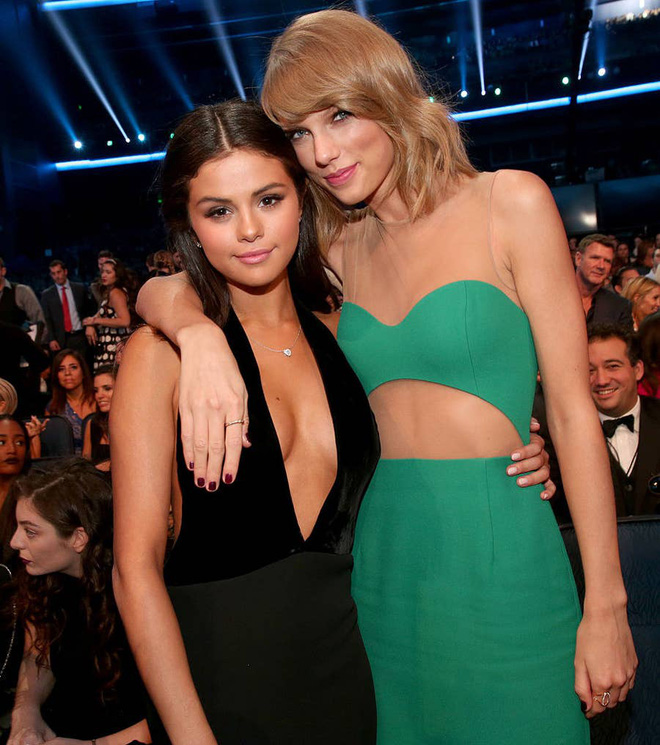 Despite her age, Selena's outfit is bold and seductive such as a deep V-neck, high slit, dark colors and sexy materials such as satin, silk, lace or piercing. Having the advantage of a tall, slim figure, Taylor easily conquers long-form hugging dresses.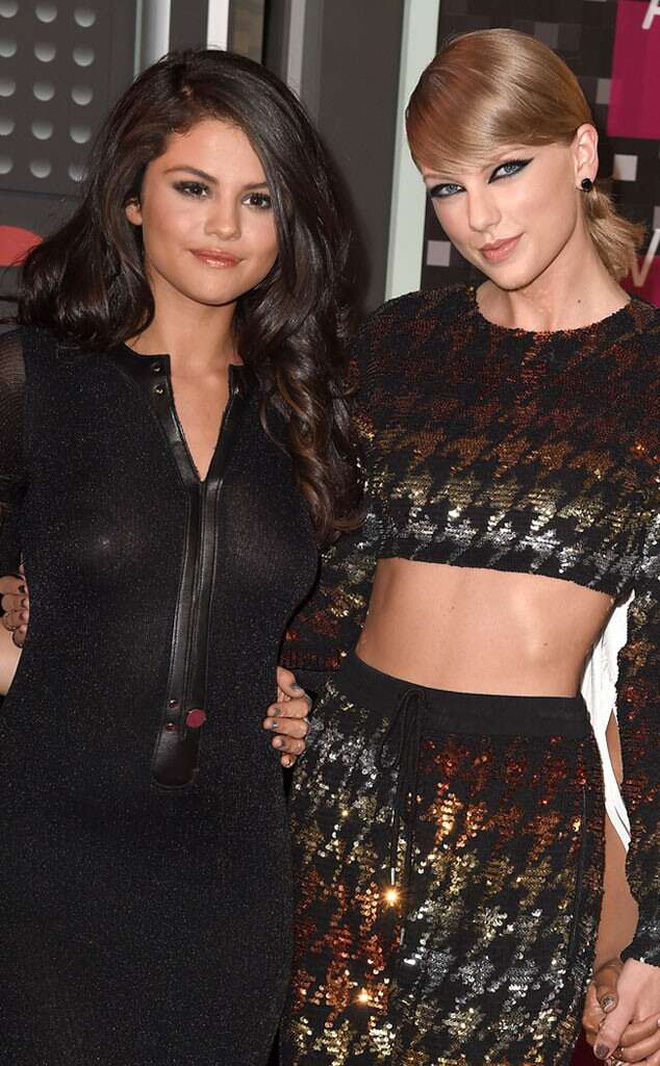 When Selena has a more developed bust, when wearing a cut-out outfit, it's also much sexier. Taylor's outfit choices are also more open, but because of her slim figure, people have not yet felt the same charm as Selena.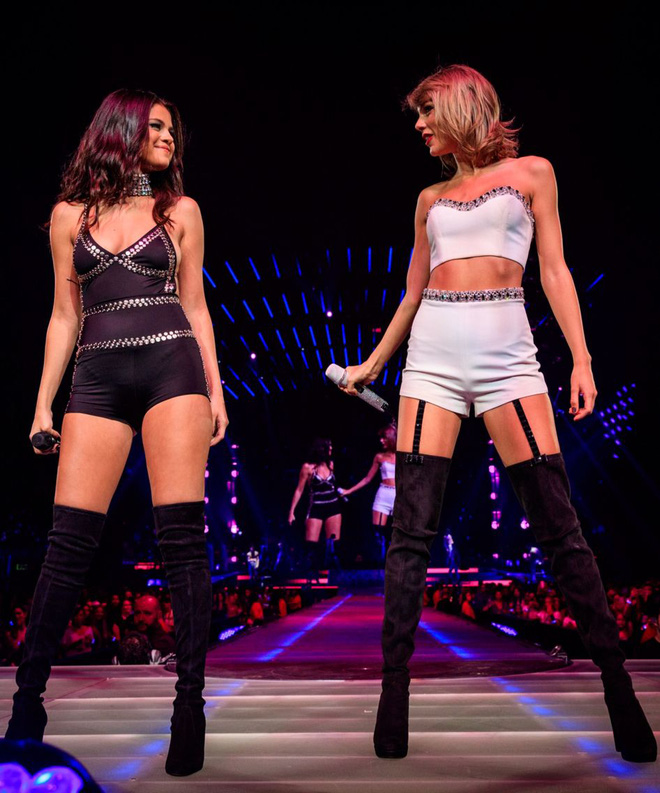 The time Selena appeared as a guest singer on Taylor's 1989 tour also made the audience cheer non-stop.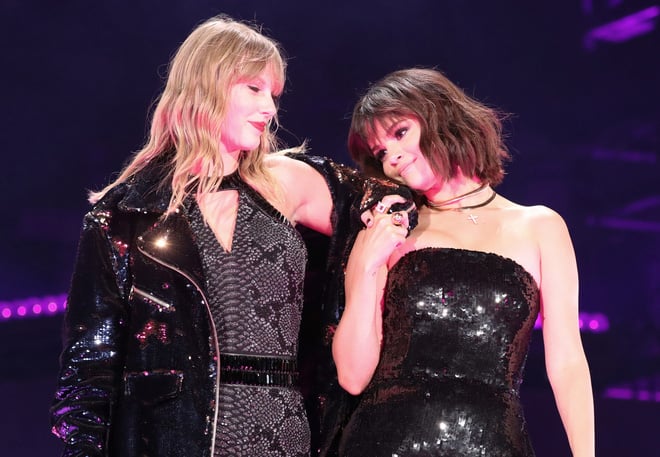 Taylor surprised the whole world by saying goodbye to the standard model body, and when she broke down, she returned with a healthy, plump appearance. Selena once again reunited with her close sister on this tour, both of them wore black tones that accentuated their sexy bodies. So now, the two are not only in harmony in soul but also in body.