Cristiano Ronaldo and his girlfriend Georgina Rodriguez are taking care of 4 kids together
Cristiano Ronaldo set many new records when he scored 2 goals in the town between Portugal and Hungary . The player wearing the number 7 shirt of the Portuguese team has set the record as the all-time leading scorer in the history of the Euro Finals . In addition, he also became the first player in history to compete in 5 consecutive Euros. The name Ronaldo continues to become a topic of interest and search for many fans. Besides his career on the field, the private life of this 36-year-old football superstar is also noticed, one of which is his fatherhood.
Cristiano Ronaldo currently has four children. Big baby Cristiano Jr (11 years old), twins Mateo and Eva (4 years old) and Alana Martina (4 years old).In 2010, fans were shocked when Ronaldo announced on his personal page that he had become a father. Cristiano Jr was born in America, then brought back to Madrid by his grandmother. Until now, no one knows the identity of Cristiano Jr's mother, so there are many rumors about this woman. For example, it was a waitress in the US or Ronaldo hired a surrogate for the amount of £ 10 million. In an interview with the press, Ronaldo said when Cristiano Jr grows up, he will tell the truth because the boy deserves to know it.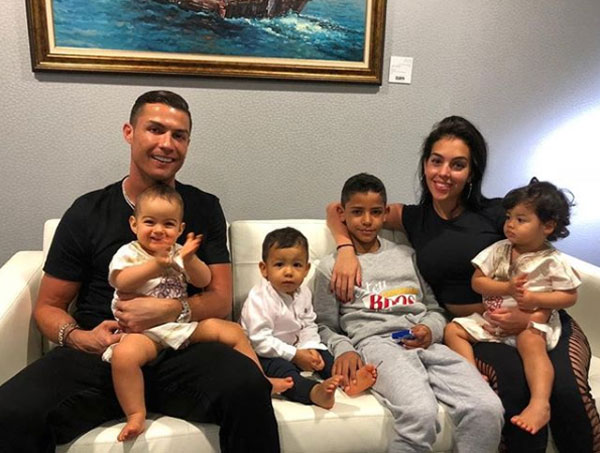 Cristiano Ronaldo has four children.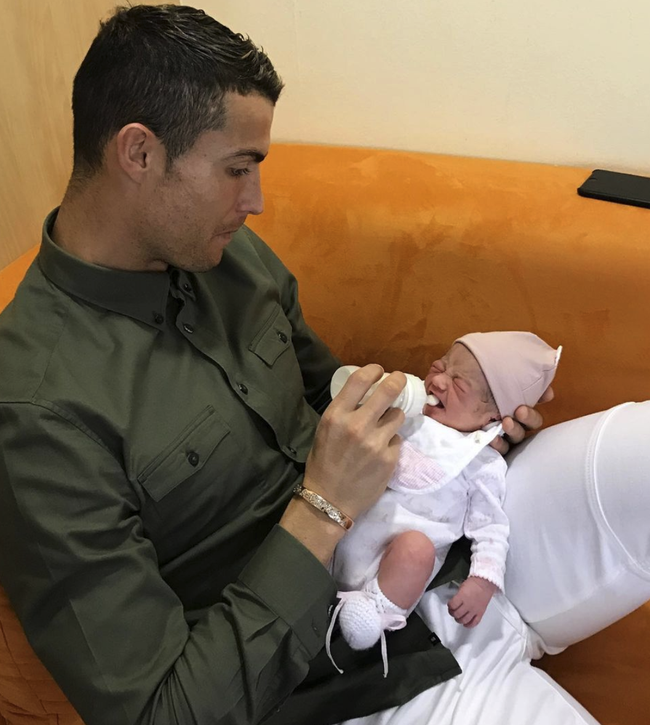 the   image of Ronaldo feeding his youngest daughter, who was just born, made fans excited.
Cristiano Jr is considered by his father to be a boy with potential, tall and agile. He is also trying to train his son to lead him to the future of becoming a soccer superstar like himself.
In July 2017, Ronaldo confirmed that he had two more children, twins Mateo and Eva. Two babies were born by surrogacy. Mateo and Eva were also born in a private hospital in the US and were later picked up by their grandmother in Spain. Portuguese media reported that the mother of the twins is a woman living on the west coast of the United States. However, Ronaldo's side did not share any more about this information.Later that year, Ronaldo continued to welcome his fourth daughter, Alana Martina. She is the joint child of him and his girlfriend Georgina Rodriguez. Ronaldo was by Georgina Rodriguez's side when she gave birth and then hand-fed his daughter milk very skillfully.
Currently, Ronaldo and Georgina Rodriguez together take care of 4 children. The whole family always has a lot of fun moments together. Ronaldo always spends time playing with his children, being with them in special moments. When at home with the children, Ronaldo's eyes always shine with warmth and happiness.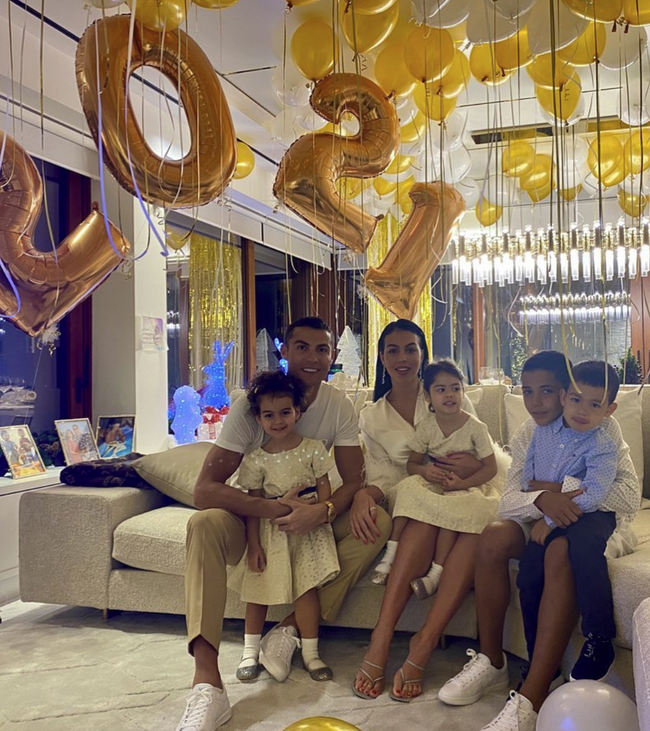 Ronaldo and his girlfriend Georgina take care of the children.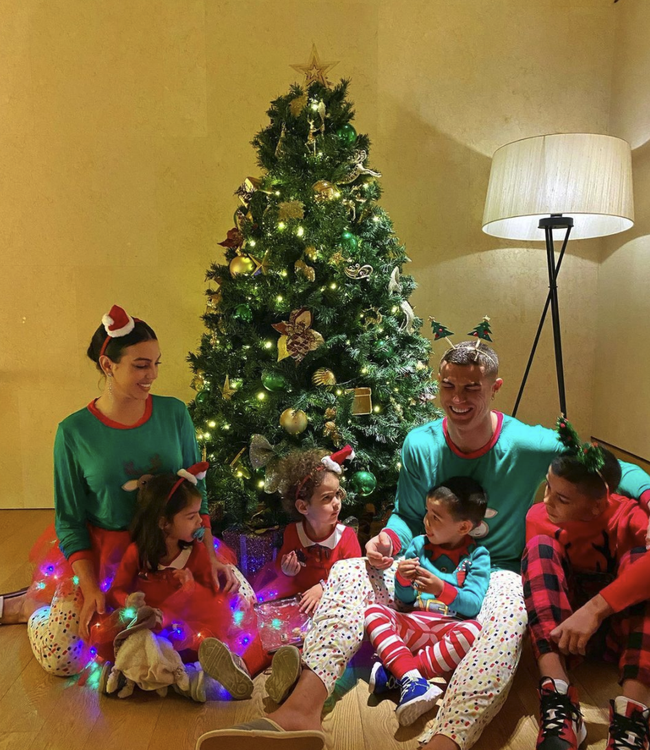 the football superstar has a lot of fun moments with his family.                                                                                                          .
             Ronaldo's eldest son is now 11 years old, the remaining 3 children are the same age – 4 years old.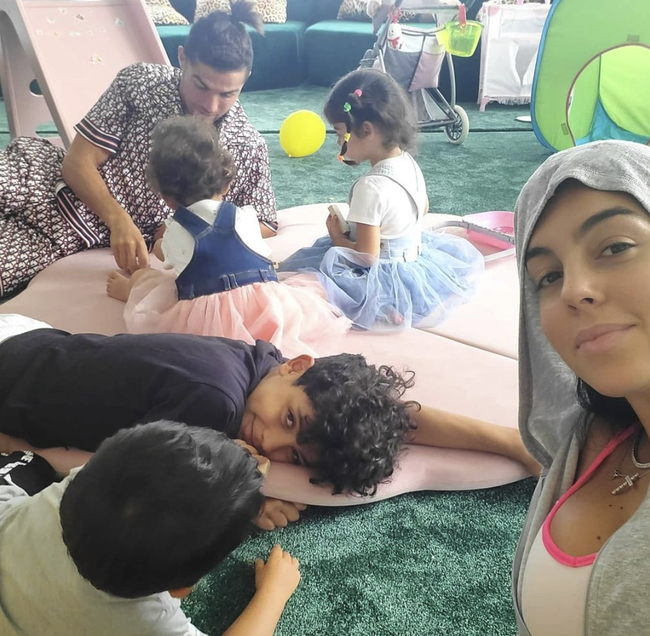 famous dad in pajamas playing with his kids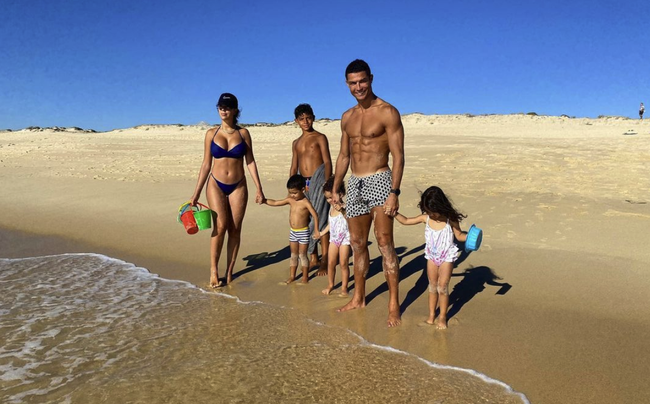 The whole family together on the trip .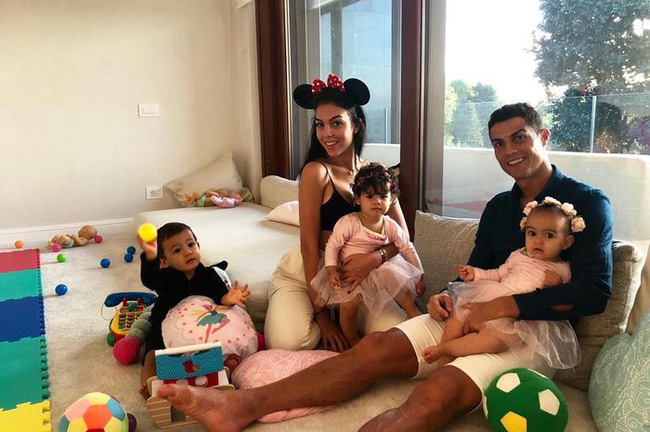 Ronaldo's image of being a father and child makes many people excited.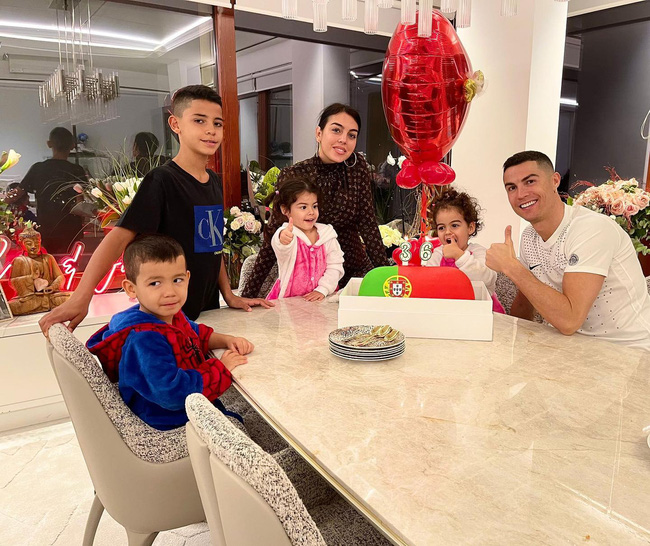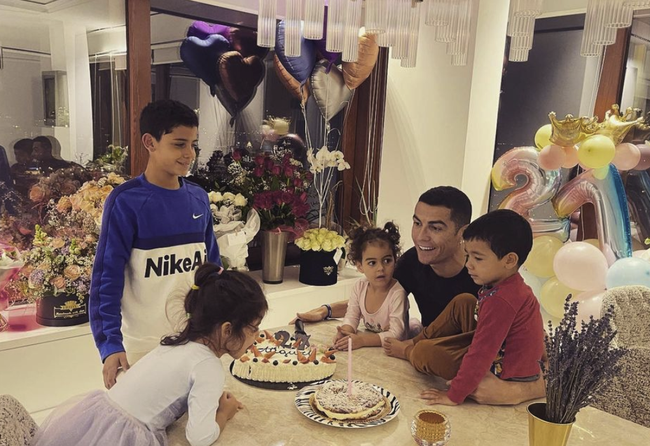 whenever he is with his children, Cristiano Ronaldo's eyes always shine with warmth and happiness.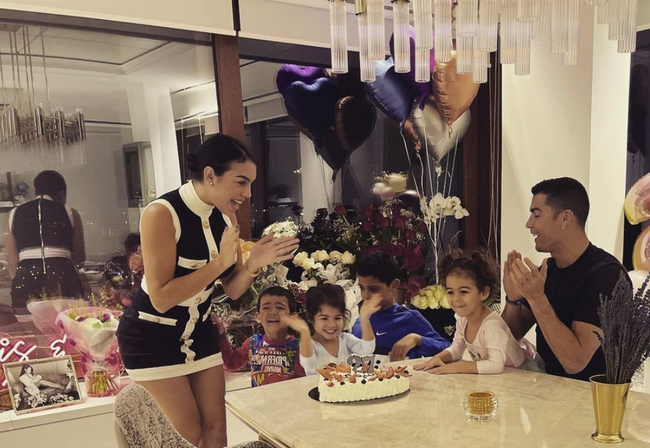 the male player is always with his family on special occasions.