On the afternoon of May 27, the organizers of the English Premier League announced that striker Erling Haaland of Man City Club won the title of Best Player of the 2022-2023 season.
Erling Haaland won against shortlisted colleagues Kevin De Bruyne, Harry Kane, Martin Odegaard, Marcus Rashford, Bukayo Saka and Kieran Trippier. This is a well-deserved title for the 22-year-old Norwegian player in his first season at Man City and playing in the Premier League.
The Premier League Player of the Year award is decided by a combination of public voting, a panel of experts and a vote by the captains of 20 Premier League clubs. Erling Haaland also became the third consecutive Man City player to receive this award after De Bruyne and midfielder Ruben Dias.
Previously, De Bruyne won the title in 2 seasons including 2019 – 2020 and 2021 – 2022, and Dias won in the 2020 – 2021 season. This also reflects the dominance of Man City club with the English Premier League when there is 3 times in a row and this is the 5th time in just the last 6 seasons.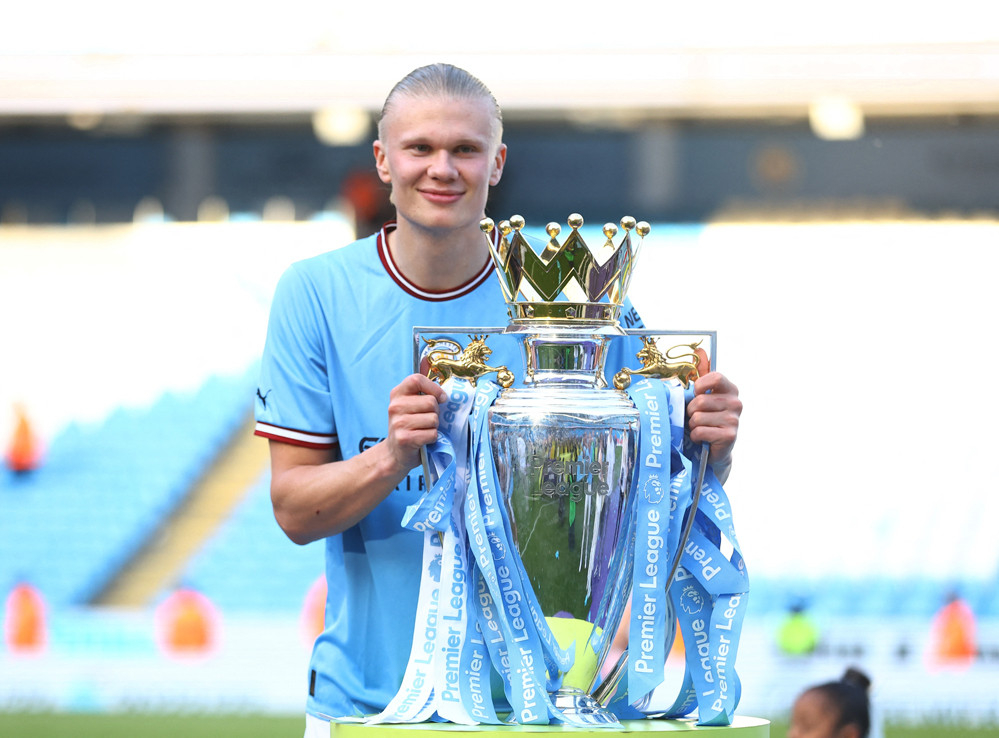 In his first season with Man City, Erling Haaland now scored a total of 52 goals and had 9 assists. Particularly in the English Premier League, there are 36 goals and 8 assists. This record has helped Erling Haaland surpass two famous former players Alan Shearer and Andy Cole, who each scored 34 goals in a previous season. This number of goals will also increase if the Norwegian striker continues to score in the final match of the season when Man City meet Brentford on the evening of May 28.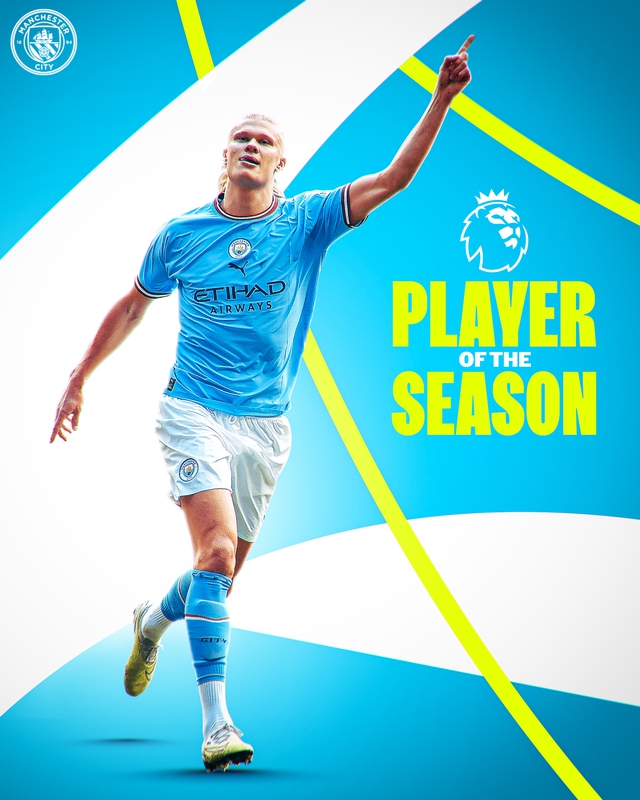 The Premier League Player of the Year award   came to Erling Haaland after just a few days, this player was also voted by the British Journalists Association (FWA) with the same title. "I didn't expect it to be so good! Of course, I always wanted to win this title. To play for Man City, a team with a lot of goals and won the Premier League twice and now it's the third time, I'm so happy. I expected to do many good things, but I didn't expect it to be so beautiful,"  said Erling Haaland  after receiving the FWA award.