There is an antique clock in Florence, which still works well, only that: it rotates from right to left. Lionel Messi is like a watch in Florence – "Single and unique" and very different. 2009 – the golden era of a destructive Barcelona when Pep led the Catalan team to dominate all competitions, and Europe was lying in front of Messi's feet.
On 7/7/2021, in the penalty shootout in the Copa America semi-final match between Argentina and Colombia, after Cuadrado's accurate shot, who stepped up to the penalty spot on the Argentine side was none other than the genius captain of Argentina. them, Lionel Messi. During most of the previous 120 minutes, with a bleeding ankle after a collision with a Colombian player, Leo Messi still showed his high determination with every effort from dribbling, assist, press, steal the ball, before launching a shot straight into the dead corner of Ospina's goal on the penalty spot.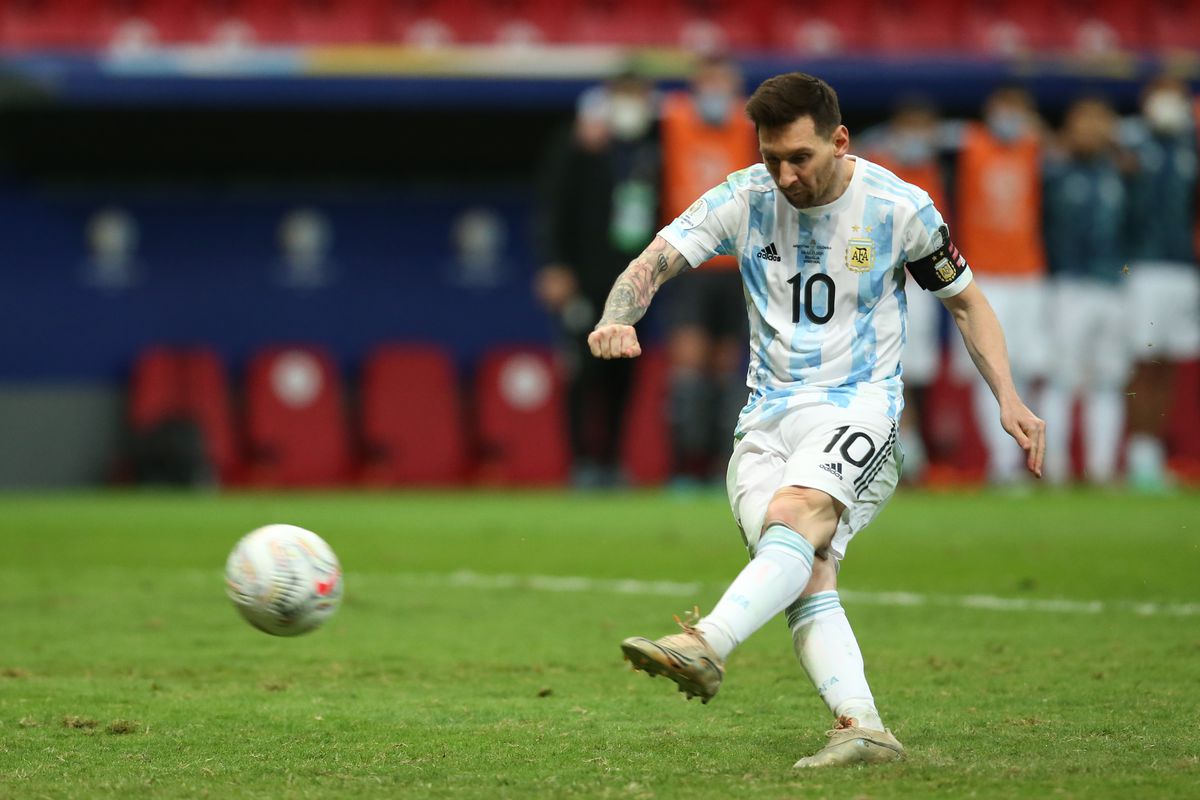 Argentina beat Colombia and advanced to the final. Then only 4 days later, Di Maria's melancholy ball against Brazil brought Argentina to the throne of South America after 28 years of waiting. As for Lionel Messi, the Copa America trophy officially ended his unlucky streak in the national team, and also helped soothe La Pulga himself during a quiet period of his career at Barcelona after witnessed 2 historic comebacks of Liverpool and AS Roma in 2018 – 2019, as well as a humiliating 8-2 defeat to Bayern Munich.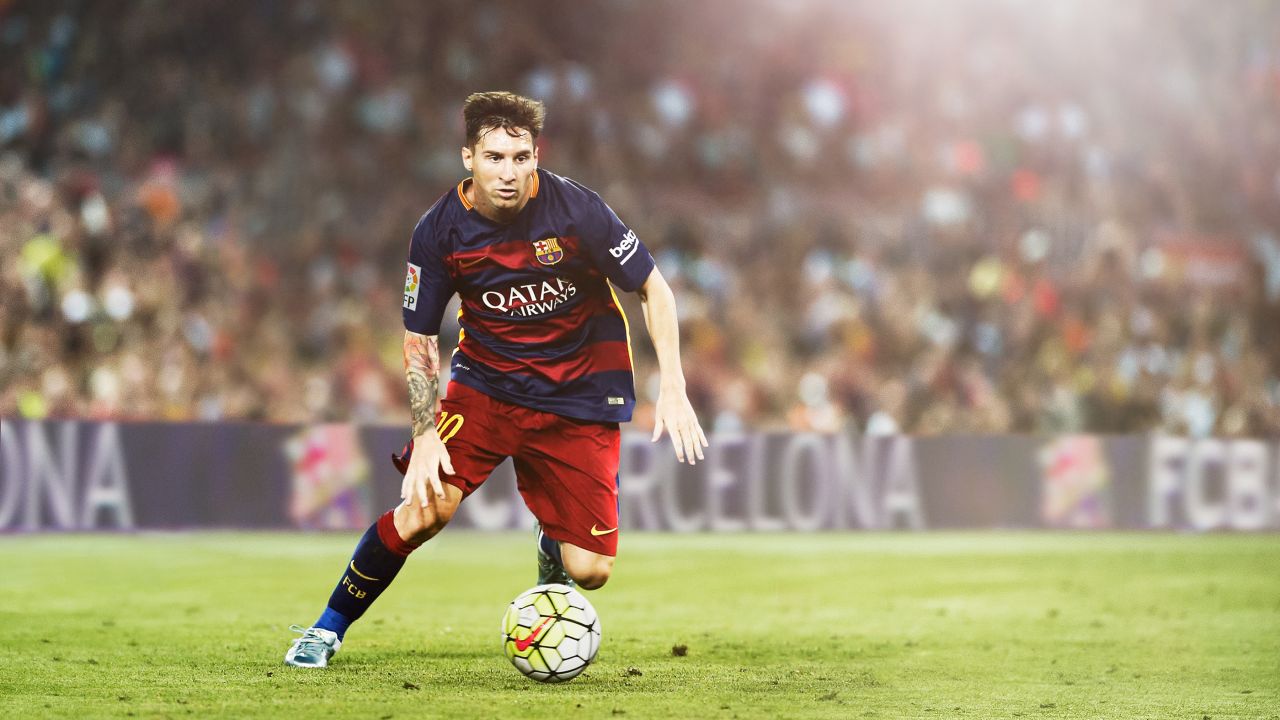 There is an antique clock in Florence, which still works well, only that: it rotates from right to left. In history, there is no record of what is the standard rule of hand rotation, but because many people make a lot of watches with hands that rotate from left to right, it becomes the norm. Lionel Messi is like a watch in Florence – "Single and unique" and very different. Painful defeat, that is the price to pay for the unprecedented genius of Barcelona's greatest number 10 – Lionel Messi.
Genius born from tissue paper
On June 24, 1987, a precious gem was dropped by God in the suburbs of Rosario city, Lionel Messi – a new member of the family with 4 siblings. With a tradition of loving football, Lionel Messi finds joy with a round ball at the age of 4. Every day, Messi's grandmother regularly takes her grandson to the local potty club – Grandoli. The close relationship with her made Messi even more sad when his beloved grandmother passed away shortly before his 11th birthday. Until later, every time Messi scored, he looked up to the sky to pay tribute to his late grandmother.
However, the words of his grandmother are always imprinted in Messi's mind: "One day, you will become the best player in the world" . At the age of 6, Messi joined Newell's Old Boys and in 6 years playing there, the boy scored 500 goals. Shortly after the death of his grandmother, Messi's family discovered that he had growth hormone problems – only 1m27 tall at the age of 12. The doctor told Jorge Messi that if he wanted to treat the child, For boys and girls, the family has to pay about $1,500/month.
At that time, Messi's parents could not do anything to get that large amount of money every month, especially in the situation of a working family. Therefore, Mr. Jorge Messi contacted his son's parent club Newell's Old Boys to ask for help, in return, the club provided a little financial support and at the same time advised Jorge Messi to find another way. Not long after, a scout for River Plate had an eye on Messi, but they soon refused to take care of the expensive treatment. The dream of a boy from Rosario is on the verge of ending before it even begins!
At what seemed like despair, the light came on when Barcelona Technical Director Charly Rexach learned the story of a boy with the same talent as Maradona in Argentina. He watched the tapes of the matches that Messi participated in. Without further delay, Rexach immediately offered to pay for Lionel Messi's medical expenses if he passed the test of the academy in Spain. At the age of 13, LaPulga (Bug – the ironic nickname of other friends) crossed the Atlantic Ocean with her father to Catalunya.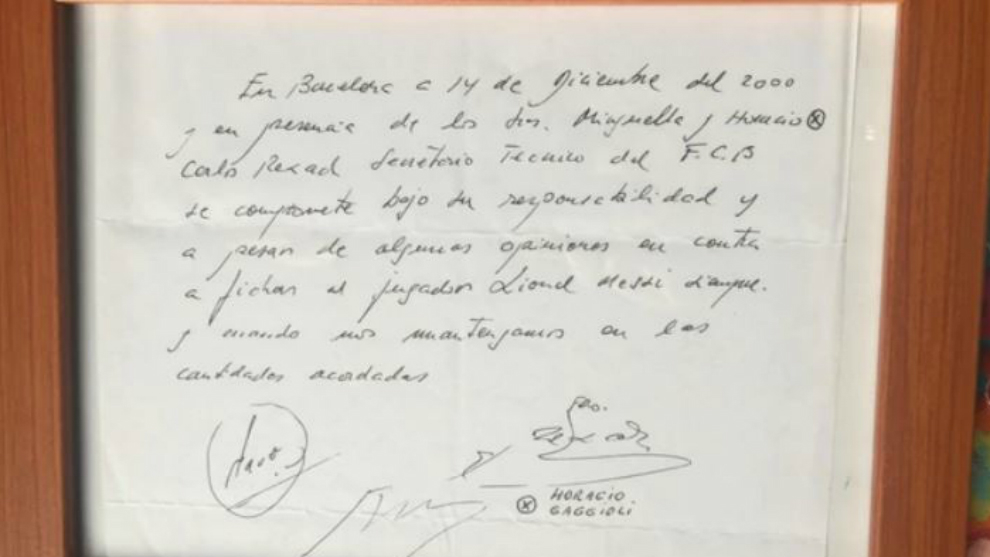 Barcelona was hesitant at the time as the club had never signed a foreign player of that age, especially since in Messi's case, physicality was a very serious issue. Barcelona had to make the final decision, and Rexach became discouraged! But under pressure from the promoters, Rexach "risked" drafted a contract on a piece of paper with the content: "On December 14, 2000 in Barcelona, ​​in the presence of Messi, Minguella, Horacio and Charly Rexach – Technical Director of Barcelona commits to take responsibility for the signing of Messi and agrees to pay the full amount of treatment . Lionel Messi – genius born with tissue paper!
Lionel Messi is absolute!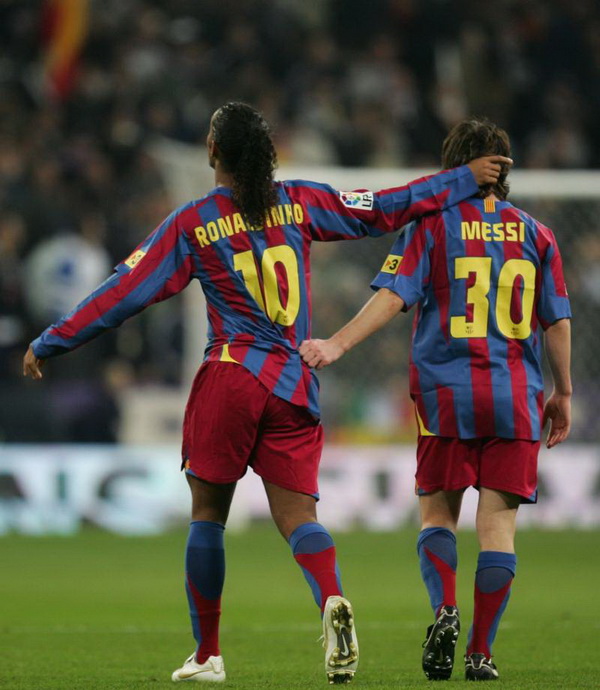 While both of Messi's best friends at La Masia – Cesc Fabregas and Pique – had set off to England to try out, Messi still chose to stay to continue training with the club. On October 16, 2004, 17 years and 112 days, Messi was the youngest player in the history of Barcelona at that time to have an official match for the team. On May 1, 2005, Messi scored his first goal against Albacete from Ronaldinho's assist and at the end of that season, Frank Rijkaard's men won La Liga. In the Barcelona team, Messi is playing in the position of the right winger and with Sammuel Eto'o, Ronaldinho forms a powerful trident.
Lionel Messi drives the culés crazy with his outstanding maturity; In 2007, Ronaldinho had dropped his form because of all-night parties and only Lionel Messi was able to replace him. On March 10, 2007, in the first big battle with Real Madrid, Messi scored a hat-trick against Iker Casillas' net, and "footballed" a miserable Sergio Ramos. At that time, Real Madrid understood that their empire was shaken again and this nightmare would last for a long time. Lionel Messi emerged as a young version of Diego Maradona.
People have absolutely a basis for comparison, and from an idealistic perspective, man is God's will. At the 1986 World Cup, Diego Maradona scored the most classic goal of the century against England with a solo from midfield; On April 18, 2007, in the semi-finals of the King's Cup, Lionel Messi recreated that magical moment again: right in the middle of the field, drifting to the right, running more than 60m through a thick layer of defense to score yourself. The world went crazy for that goal. Messi's performance in the 2006/07 season helped him finish third in the Ballon d'Or poll , behind Cristiano Ronaldo and Kaka.
In the 2008 UEFA Champions League semi-final, Barcelona were eliminated from the tournament by champions Manchester United, forcing Frank Rijkaard to leave. The new head coach is a very familiar face – Pep Guardiola, a member of Dream Team 1992 . The first move that Pep made after taking over the hot seat was to "see" Ronaldinho out of the Camp Nou and give the number 10 shirt back to Messi, along with establishing a new style of play based on outstanding factors. The most famous La Masia furnace revolves around Lionel Messi.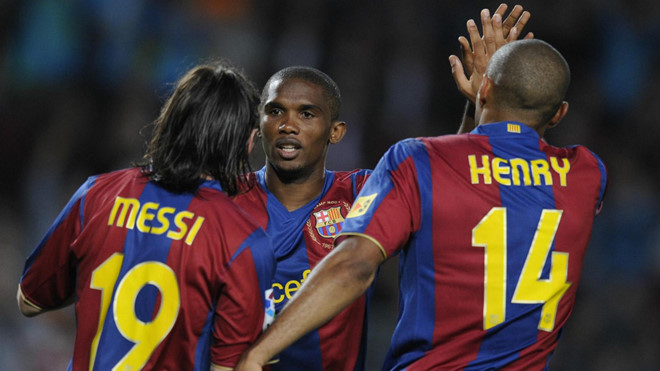 Messi was placed by Pep in the position of forte on the right wing but different from Frank Rijkaard's time in the point of free movement. Playing right behind Messi are other genius brains like Xavi and Iniesta, Barcelona is on its way to reviving an empire. On May 2, 2009, the earthquake at the Santiago Bernabeu spread to the world when Real Madrid lost 2-6 to great rival Barcelona, ​​in which Messi scored two goals and an assist. Barcelona won the domestic double in the 2008/09 season, Messi scored 23 goals. Three weeks later in Rome, Barcelona defeated MU to win the Champions League.
Barcelona went on to win the FIFA Club World Cup, the Spanish Super Cup and the European Super Cup for the second half of 2009, helping Barcelona to a great treble. In 2009, Messi received 473/480 votes to become the owner of the Golden Ball . Pep continues to bring Barcelona to dominate the tournament, and Europe has to lie before the feet of Lionel Messi. Messi won 3 consecutive Ballon d'Or from 2010 to 2012, surpassing Michel Platini's old record and becoming the only person in football history to receive 4 consecutive Golden Balls .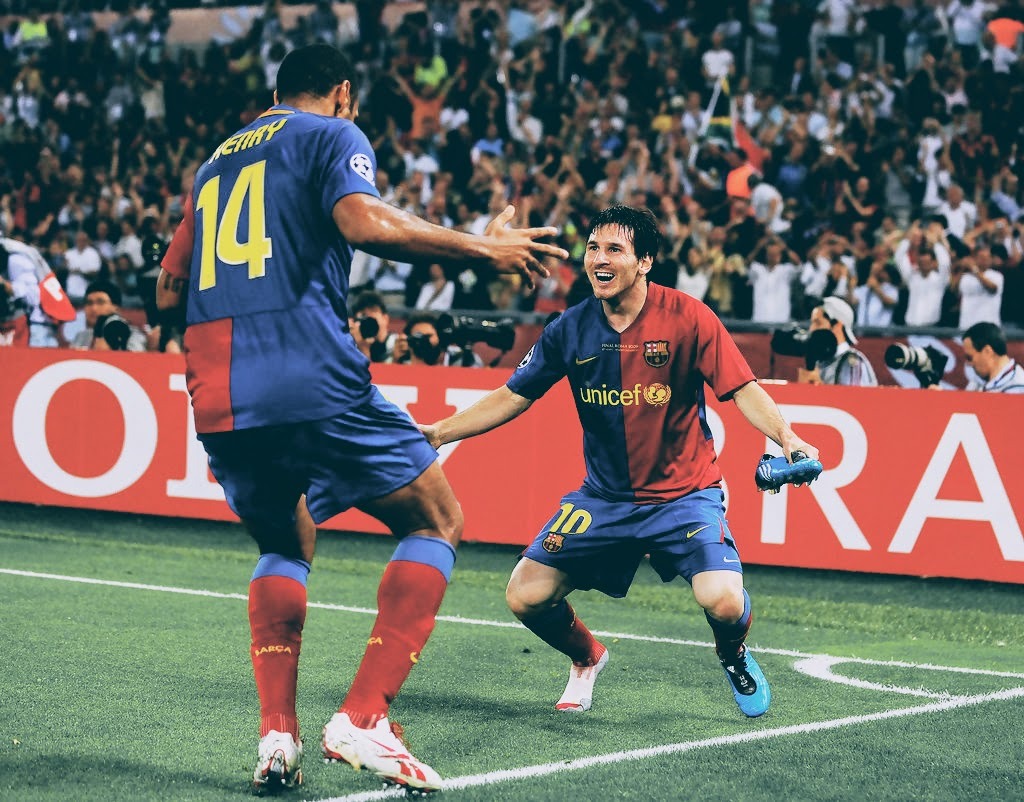 Lionel Messi continues to break records, and in 2012, La Pulga surpassed Gerd Muller to become the highest scorer in a calendar year with 93 goals! Since the 2009/10 season to the current 2018/19 season, in club competitions, Lionel Messi has never finished the season with less than 40 goals and the number is now at 602 total table. In 2015, the MSN trio: Messi – Suarez – Neymar became the world's most famous trident, helping the club win the historic treble. Messi alone won his 5th Golden Ball .
Lonely Genius at Camp Nou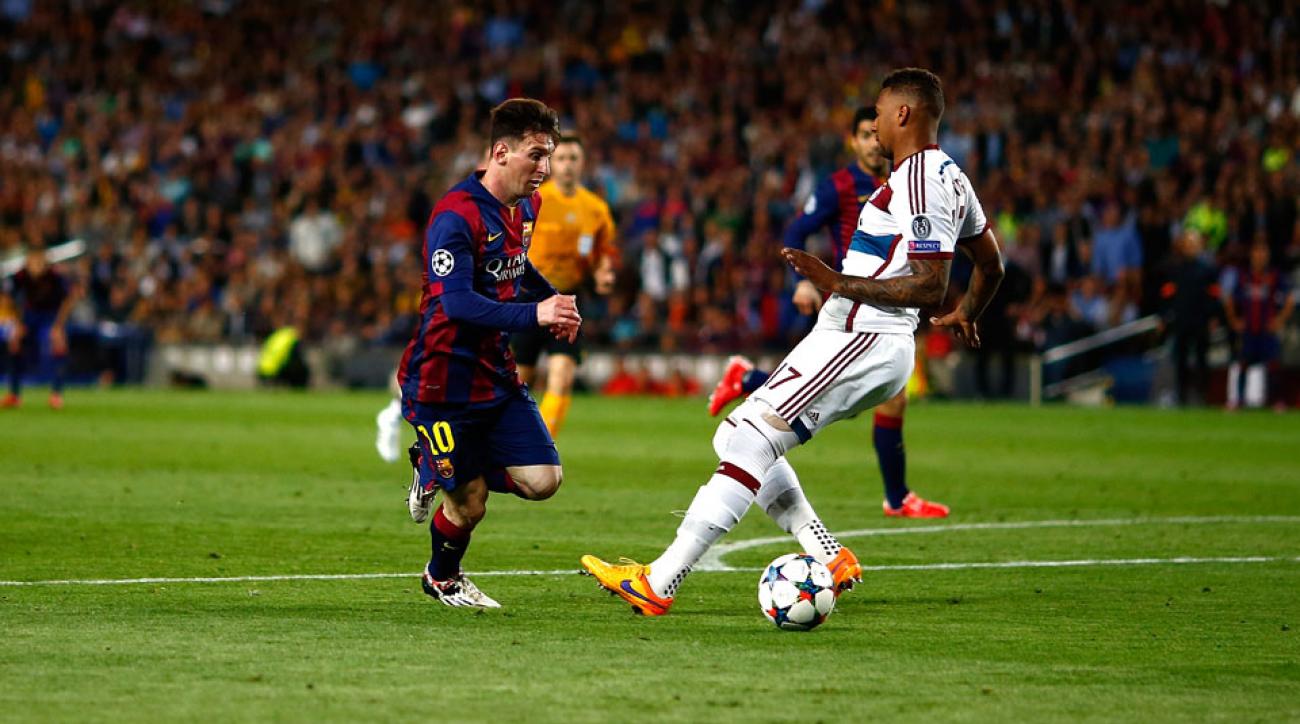 Although Messi is still in a destructive form, Barcelona are more worried because they are experiencing the "syndrome" Messidependencia . After Xavi and Iniesta, Messi became the captain and took on the responsibility of leading the juniors.
However, not everyone is qualified to keep up with him. Messi is still the same, still a savior and always appears when Barcelona have the most difficult times, but gradually, fans also suddenly realize that Messi has become lonely at Camp Nou, because he is so different from the rest.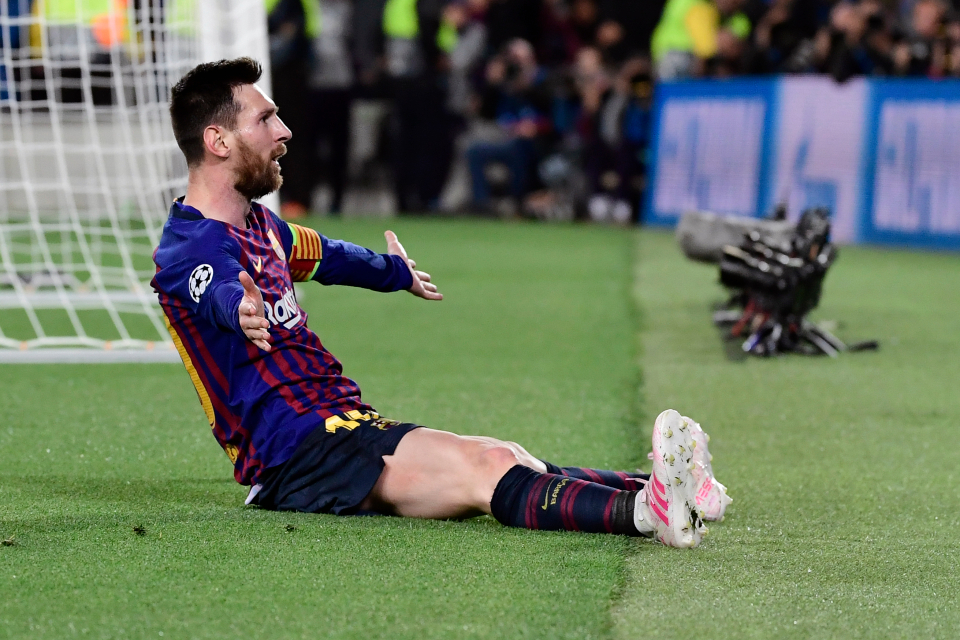 In the past 3 years, Lionel Messi has always been the most outstanding name in the football world. He constantly brings moments of genius, achieved the 6th Ballon d'Or in his career in 2019, and also "breaks" in the international arena with the Copa America championship in 2021 with the Argentina team. .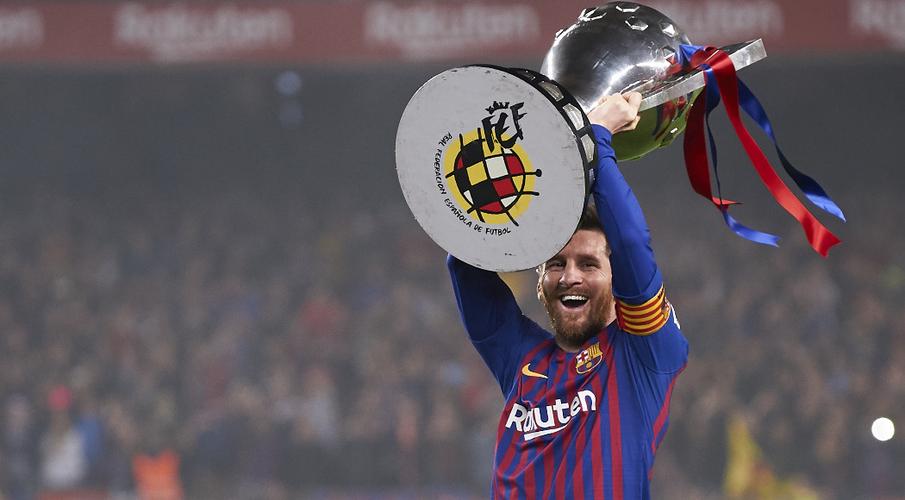 At Barcelona, ​​Messi also brought the only glimmer of light in a dark period for the Catalan club, with the La Liga championship in the 2018/2019 season.
However, despite being a once-in-a-century genius, Lionel Messi is still a human being. It was only when Barcelona received a catastrophic 8-2 defeat to Bayern Munich in Lisbon last year that the cules bitterly realized that even their savior was powerless in the face of total collapse. caused by disaster management under president Bartomeu.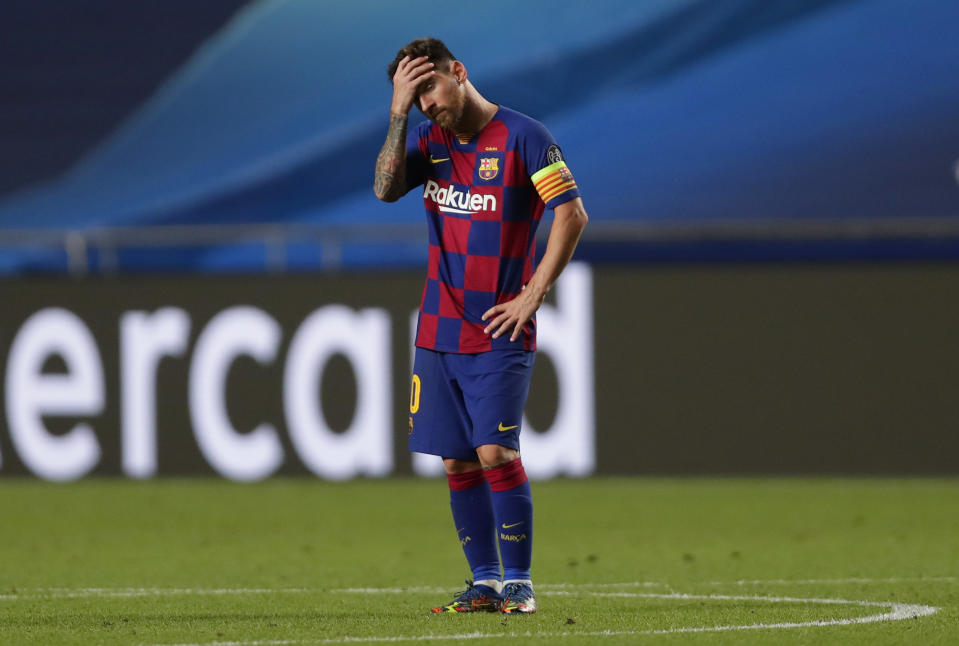 Paris – a new journey at the end of Lionel Messi's career
And in the summer of 2021, Lionel Messi himself suddenly became a direct victim of the negative influences that Bartomeu left at Barcelona. When the joy of winning the Copa America was not over, Messi was forced to bid farewell to Camp Nou in tears. However, when one door closes, another door opens.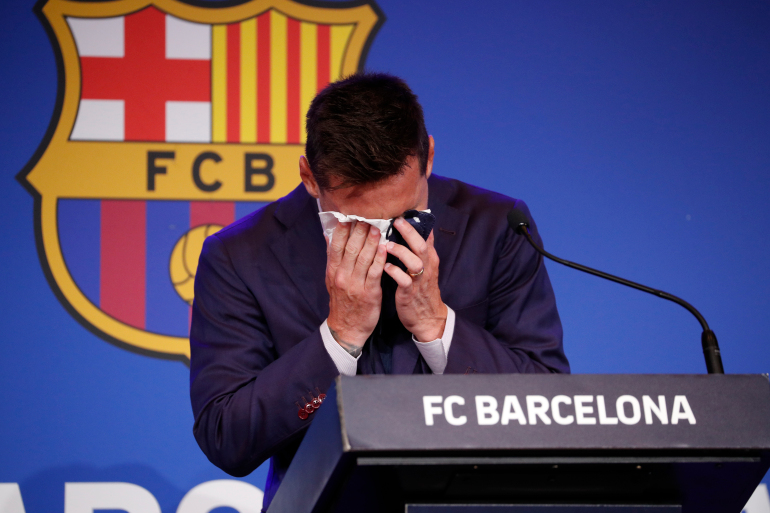 Leaving behind the mess at Barcelona, ​​Messi created a "fusion" explosion when deciding to join Paris Saint Germain. At the age of 34. Messi probably has had a very complete career from a collective to individual perspective. However, like his ardent fans, perhaps Leo is not ready to see himself rest.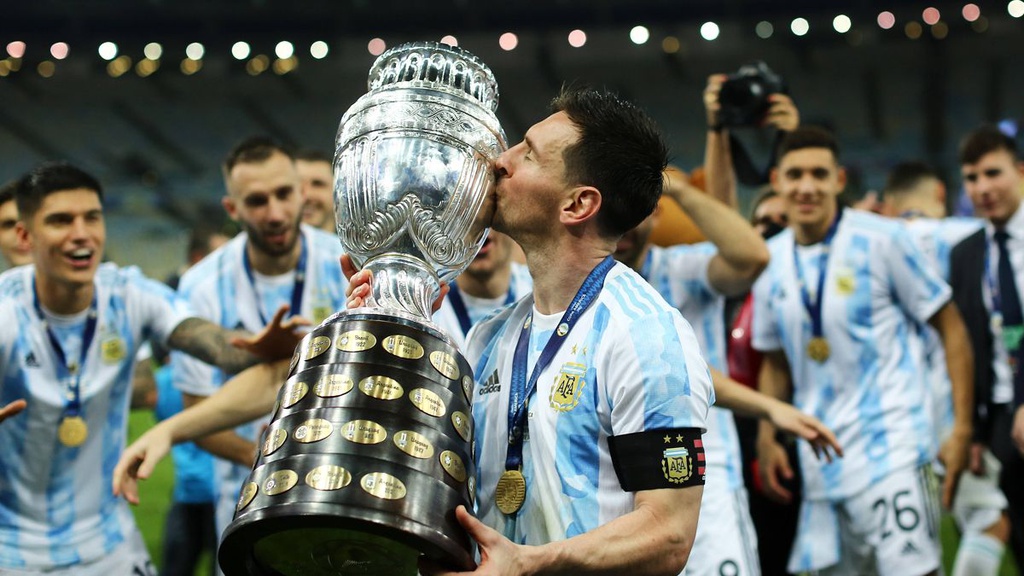 Bringing back Paris the most precious diamond of the football world, PSG has implicitly stated that they are really desperate to make their dream of glory in the Champions League arena come true.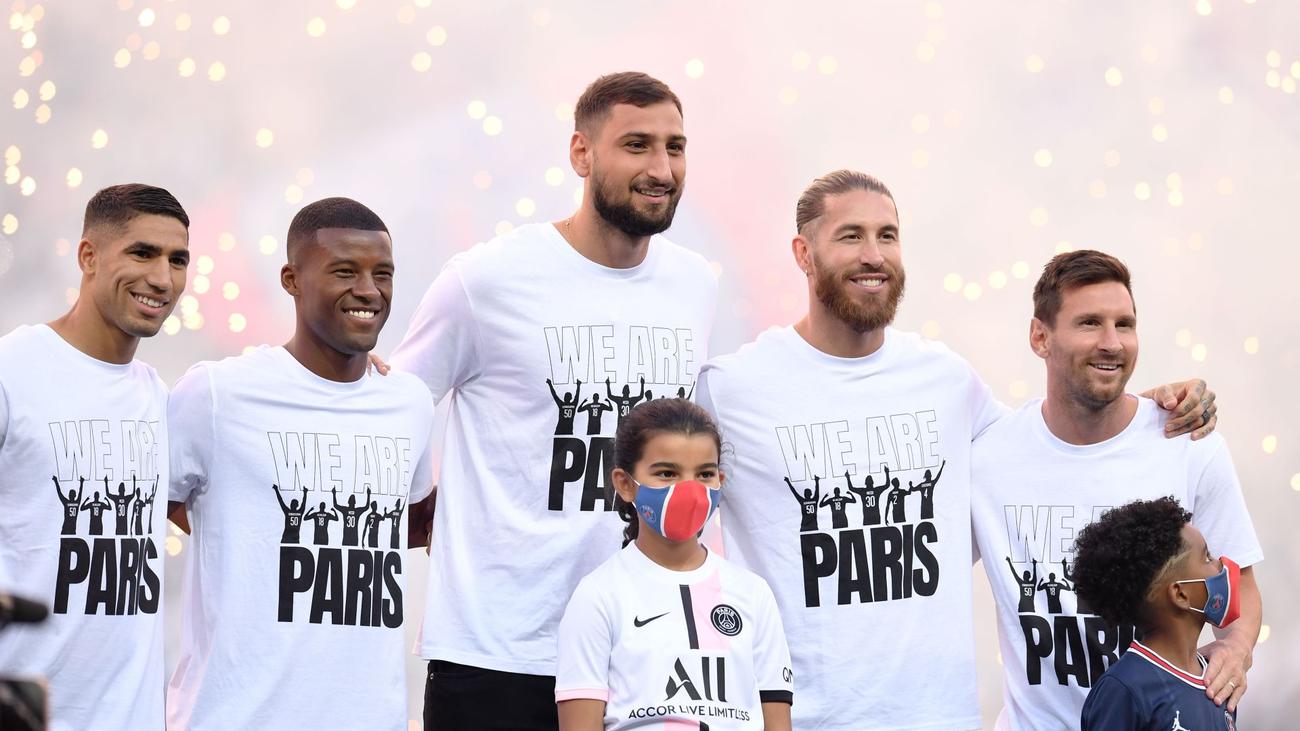 As for Lionel Messi, playing in a non-Barcelona shirt will seem to bring very strange emotions. However, being accompanied by quality teammates at a club with a lot of potential and ambition, along with a reunion with his close brother Neymar, will certainly open up hopes for the future. a glorious journey at the end of his illustrious career.