Social Director – Even if you are not a fan of football, many people must have heard of the special love story of Messi and his wife Antonella Roccuzzo.
Lionel Messi is just one game away from the trophy. Accompanying the talented player throughout his career is his famous wife Antonella Roccuzzo.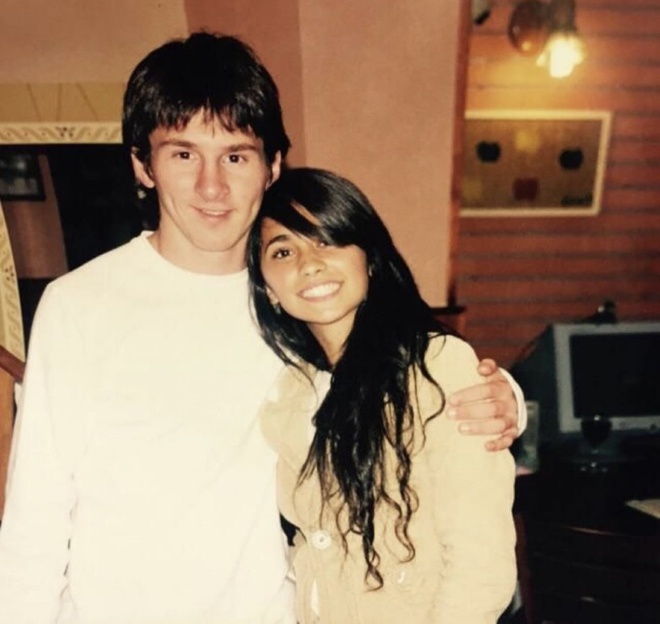 Messi and Antonella spent more than 20 years in love. They have "get into the flower car", together with 3 sons to build a home that is admired by colleagues and fans.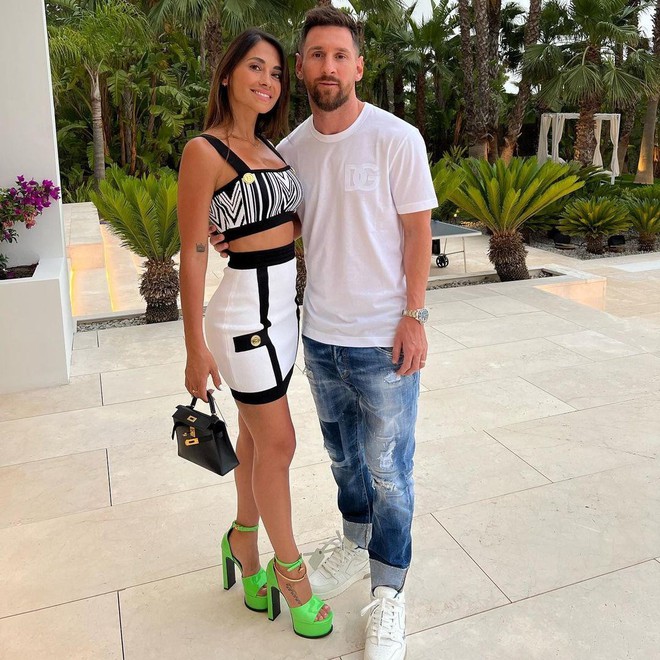 According to Messi himself, the relationship between him and Antonella began in 1996. At that time, 9-year-old Messi was one of the promising players of the Old Boys' Old Boys team. Antonella, 8, was born into a wealthy family and lives on the same street as Messi in Argentina.26 years ago, Messi went to teammate Lucas Scaglia's house. Lucas is Antonella's cousin and Messi had the opportunity to get close to her. "It was the weekend, Antonella came to play with Lucas. Messi was also there and he was attracted to Antonella," Goal quoted Lucas's father.Messi met Antonella while playing PlayStation with Lucas. Antonella was upstairs, asking Messi and Lucas if they needed any help. Messi's face when he first met Antonella was described as lost and lost focus despite playing video games.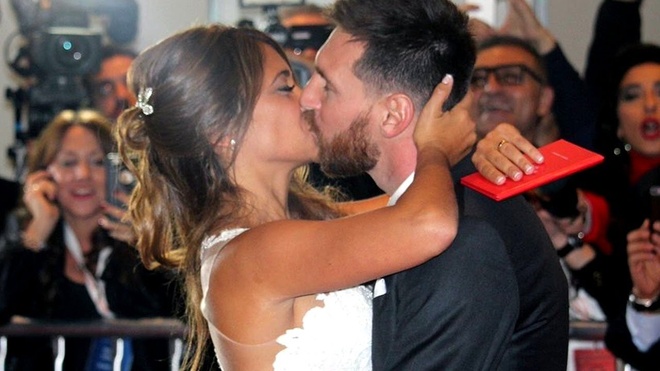 According to Scagilia's father, Messi "couldn't take his eyes off her for even a second". Although at that time, Messi was only 9 years old, but the male player fell in love with Antonella. He even confidently told all his friends about his determination to marry her: "One day, Antonella will be my girlfriend".
Even when leaving his hometown to pursue his dream of becoming a professional footballer, Messi still remembers the image of Antonella.
The couple were close friends until 2000. After that, Messi left Antonella when the feelings of both had not yet blossomed. Sports page said: "For the first few years, Messi kept in touch with Antonella by handwritten letters. Messi always thought about Antonella, even though he might find another girl in the place where he lives."
When Messi began to assert his status as a top star, Antonella began a new love affair in his hometown that lasted for more than 3 years. Then, Antonella suffered a shock because her boyfriend died after a traffic accident. In 2007, Messi returned to his hometown and learned about Antonella's heartbreaking incident. The Barca striker was next to Antonella's encouragement and this was the turning point that brought the two together.
Antonella said she and Messi started dating on July 20, 2007. At that time, Messi was a phenomenon of world football, being likened by fans in Argentina to Diego Maradona's heir. They secretly loved each other for nearly 3 years, before making it public at the time of the 2010 World Cup in South Africa.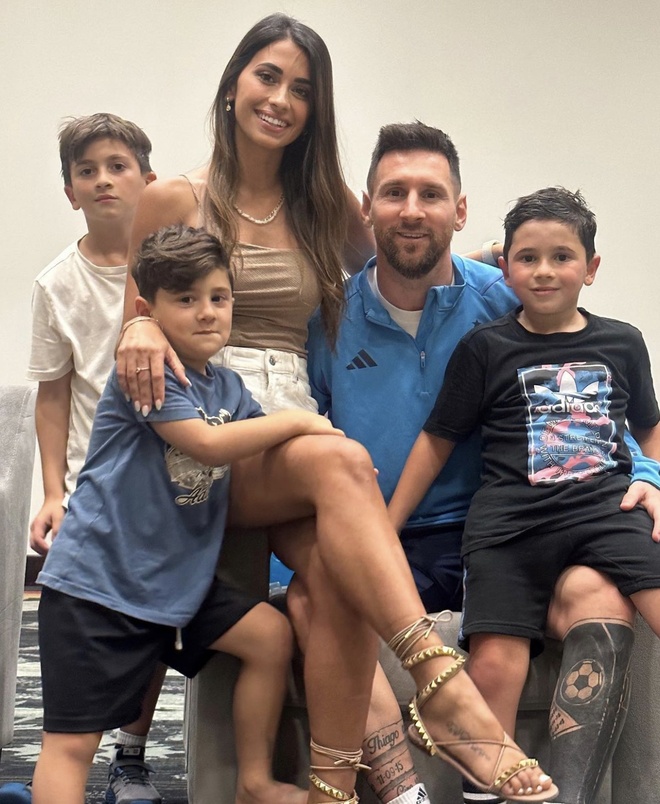 "Is Messi's girlfriend a supermodel, a singer or an actress? No, her name is Antonella", the Spanish press expressed surprise because Messi with the position of a top player had a crush on a girl. girl in her hometown of Argentina.It was not until 2009 that it was made public to the media. As a famous football star, Messi is also very secretive about his private life. He publicly had a girlfriend, but did not reveal her identity to ensure privacy for both.
Since 2009, Antonella decided to move to Barcelona to be with Messi. In June 2012, Antonella caused a stir in the football village when she announced that she was pregnant with her first son with Messi. Three years later, both Messi and Antonella confirmed they were eager to welcome Thiago's younger brother, named Mateo. In 2017, Messi announced his marriage to Antonella, marking 20 years since the two first met.
Talking about Antonella, the Argentine beauty was born on February 26, 1988, one year younger than her husband. She studied at the Faculty of Odonto-Stomatology at the University of Argentina with the dream of becoming a dentist. After following the call of love and moving in with Messi in Barcelona, ​​the beauty became a model and social media influencer.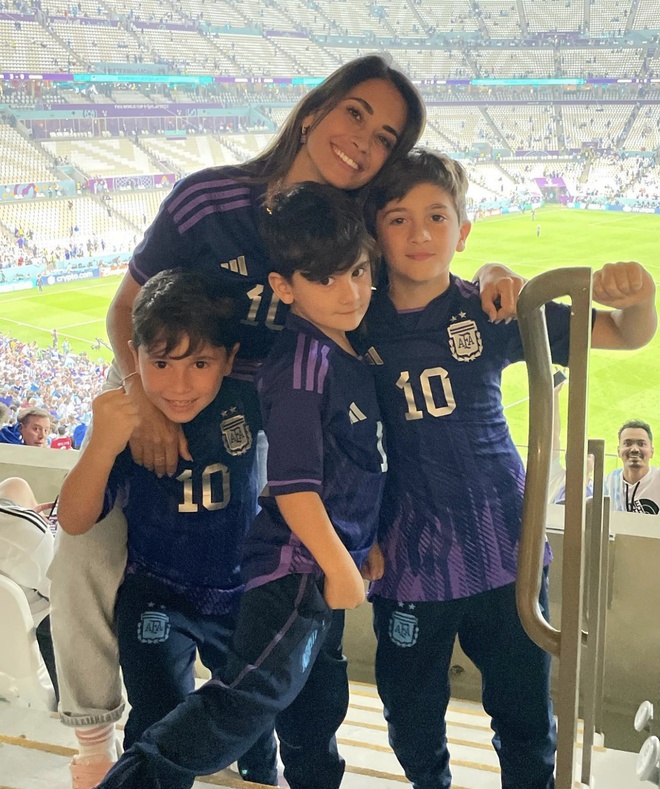 In 2012, the couple welcomed the birth of their first child, Thiago. Three years later, they welcomed their second son Mateo and a year later their son Ciro was born. In 2017, after 10 years of love, the couple decided to get married. Their wedding took place at the Hotel City Center in Rosario. Messi's married life is extremely fulfilling and admirable. On Antonella's personal page, it is seen that she often shares pictures of traveling, wearing expensive brands and going to every corner of the world.
In addition to the admiration for the love of both, many people also praise Messi's wife for her simplicity, ingenuity and humility, always standing behind to support Messi. Her fashion sense is also gentle, natural, not hot or likes to show off her skin like many girlfriends and wives of the players.