Not present at the Ligue 1 Player of the Year Awards with Kylian Mbappe, Lionel Messi returned to Barcelona to attend a musical performance.
Last night, Messi attended the live show of the popular band Coldplay, taking place at the Montjuic Olympic Stadium, Barcelona. This is the temporary home ground of the Blaugrana from next season, until the "mecca" Camp Nou completes the upgrade.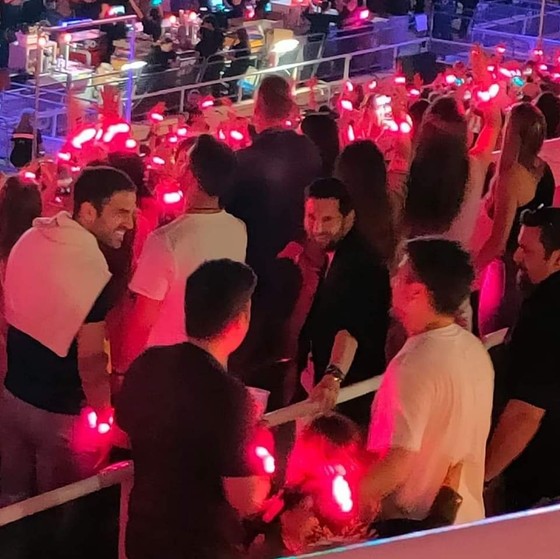 Messi and Fabregas family at Coldplay concert
A corner of the stands chanted Messi's name with excitement, as if to welcome a dear idol. Accompanying Leo was his family and close friend, player Cesc Fabregas.
As planned, Messi had to join Mbappe to attend the 2022/23 season award Gala of the French Professional Footballers Association (UNFP). However, only the French superstar was present with some teammates at PSG.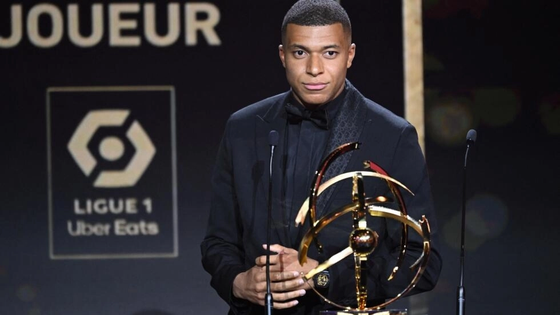 Mbappe received the Ligue 1 Player of the Year award 2022/23
Kylian Mbappe won the Ligue 1 Player of the Year 2022/23, surpassing Messi himself and three other candidates. This is the fourth time Mbappe has achieved this achievement, a record ever.
PSG also had Nuno Mendes win the Best Young Talent award. The Portuguese defender joins Achraf Hakimi, Messi and Mbappe in the Team of the Season.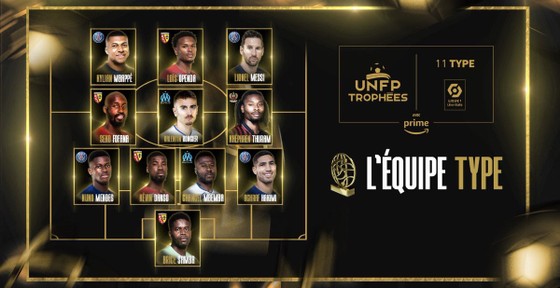 The typical lineup of Ligue 1 2022/23
In another category, coach Franck Haise with bringing Lens to the runner-up position, was honored as the best leader. His student Brice Samba overtook Gianluigi Donnarumma to become the Best Goalkeeper.