According to a source from the Daily Mail, Neymar only wants to go to Man Utd in case of leaving Paris Saint Germain (PSG).
According to the French press, Neymar seems to have accepted the prospect of leaving PSG this summer. The Brazilian player suffered a lot of injuries and consumed a large salary at the Paris club. Therefore, PSG wants to sell Neymar to have money to carry out the rebuilding of the team.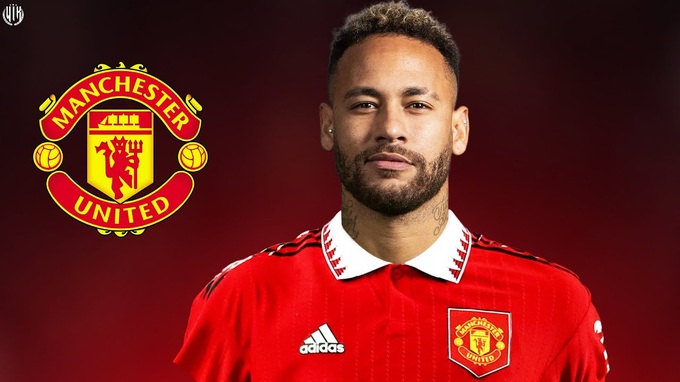 Last week, L'Equipe newspaper confirmed that Man Utd was in the process of negotiating with PSG about the transfer of the most expensive player on the planet. Before that, in 2017, this team had to spend up to 222 million euros to buy "little Pele".
According to this newspaper, Man Utd only wants to borrow Neymar, but PSG prioritizes selling. However, the Red Devils have reason to be happy when, according to the Daily Mail, Neymar only wants to go to Man Utd in the event of leaving PSG.
Recently, coach Ten Hag affirmed that he really wants to add quality firepower to Man Utd. He said: "What we need is one more player with the ability to score in addition to Rashford. The club can take advantage of the available staff or recruit more recruits."
Man Utd can still use Mason Greenwood, who is suspended by the club. However, this option is not effective when the young English star does not play for a long time. The Red Devils need a class name on the attack like Neymar to reach out.
Neymar has turned 31 but is still quite resilient. This player can play well in the role of a defender or on the left wing. Importantly, "little Pele" can bring the championship DNA to Man Utd at this time.
Along with Neymar, Messi is also preparing to leave PSG in June after the contract expires. Recently, many sources believe that El Pulga will go to Saudi Arabia to play and receive a salary of 300 million euros per year.
Meanwhile, Mbappe confirmed that he will continue to stick with PSG next season. However, if the automatic contract renewal clause cannot be activated, the rich French team may lose Mbappe in June 2024.