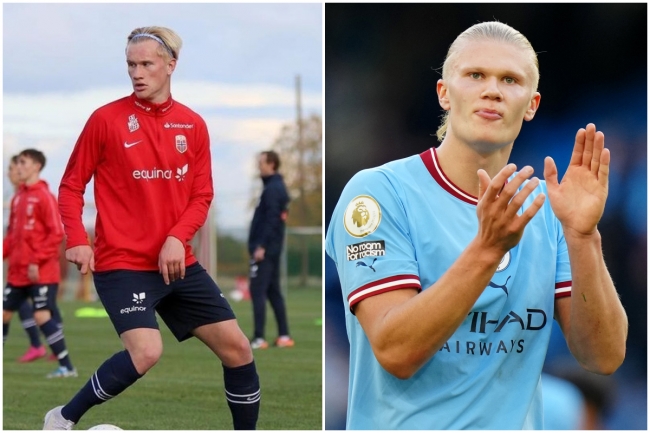 According to British news, Manchester United are making moves to approach young player Albert Tjaland, cousin of Erling Haaland. Only 18 years old, but the young Norwegian player is considered to have 'terrible' development potential than his senior.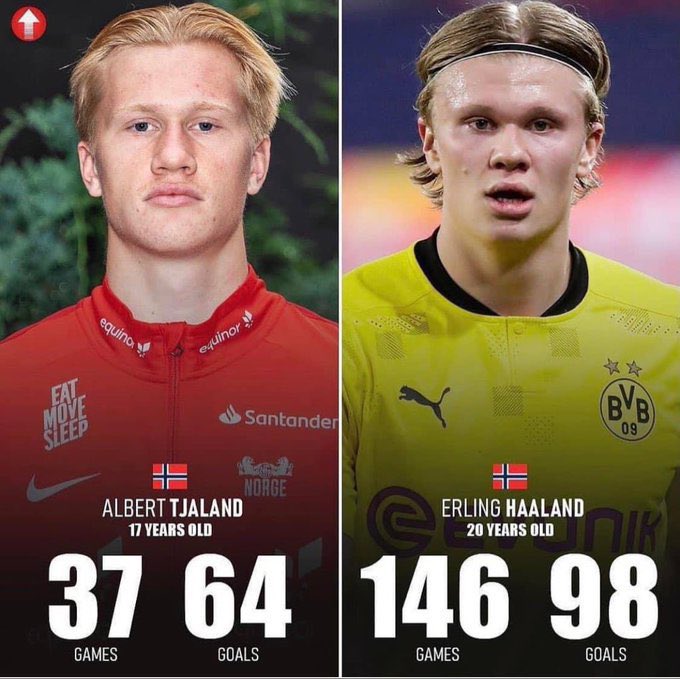 Recently, according to Football Factly, striker Albert Tjaland is attracting a lot of attention from European giants, including Man United. Specifically, the video of Tjaland scoring a goal at a distance of 55m has caused a fever in social networks. Learn more, Tjaland is the cousin of Erling Haaland, the striker who is storming the Premier League in Man City's shirt
Similar to Haaland, Albert Tjaland also plays as a striker. At the age of 18, Tjaland scored 64 goals in 37 games for Molde's youth team last year and became one of the promising young strikers of Norwegian football. Many fans consider Tjaland's development potential not inferior to its cousin Haaland.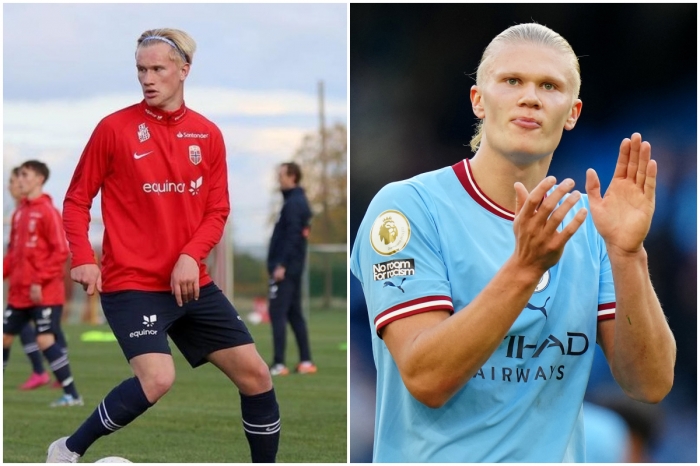 Football Factly commented: "The Haaland family will destroy world football in the future". This post attracted the approval of many fans.
Tjaland has the same development path as Haaland when practicing with the Bryne youth team in the period 2017-2020. After that, this young player joined Molde 2 and gradually won the trust of the coaching staff. Haaland's cousin quickly promoted to the first team in 2021 and now plays for Bryne on loan from the beginning of 2022 to gain experience.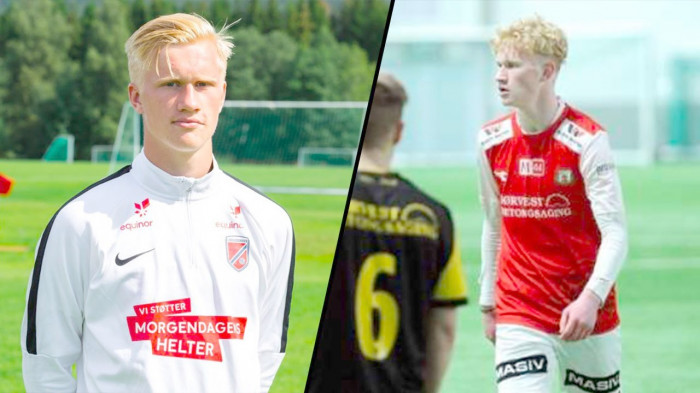 On Transfermarkt, Tjaland is valued at 25,000 euros. Netizens believe that any team that invests in Tjaland will make a big profit thanks to this player's great development potential. It is known that MU has sent scouts to watch the matches of this young player to make the most accurate assessment in the future.
In addition to Tjaland, Haaland has another football cousin, Jonatan Braut Brunes. Haaland and Brunes are both 22 years old, but their careers go in different directions. Haaland chose to go abroad to play for Salzburg, Dortmund and Man City, while Brunes remained in Norway and played for Stromsgodset.