The future of Lionel Messi is a topic of great interest at the moment. With PSG fans criticizing and even insulting El Pulga in the recent protest , it can be seen that the Argentine striker will leave the Park of the Princes when the 2022/23 season ends.
Barcelona is rumored to be Messi's destination, but Saudi Arabia's representative Al Hilal has also made a huge offer for the 35-year-old striker when he is ready to meet a salary of more than 300 million pounds per season.
Many fans are waiting for the prospect of Messi reuniting with Ronaldo in the West Asian country. However, according to the latest source from Sky Sports (Italy) reporter Di Marzio, it is likely that the 2022 world champion will "reject" the aforementioned opportunity.
Specifically, Jorge Messi – Lionel Messi's father and agent will hold talks with Inter Miami in the next hour to discuss his son's future. The team playing in the American Professional League (MLS) is the club that David Beckham is currently the president of.
A source from The Guardian (UK) said that Inter Miami is willing to spend as much money as Al Hilal to convince Messi to come to the United States in the summer transfer window.
This is certainly news that surprised fans because although Inter Miami once expressed its desire to own Messi, during the past time, the American team has been almost "silent" in this deal.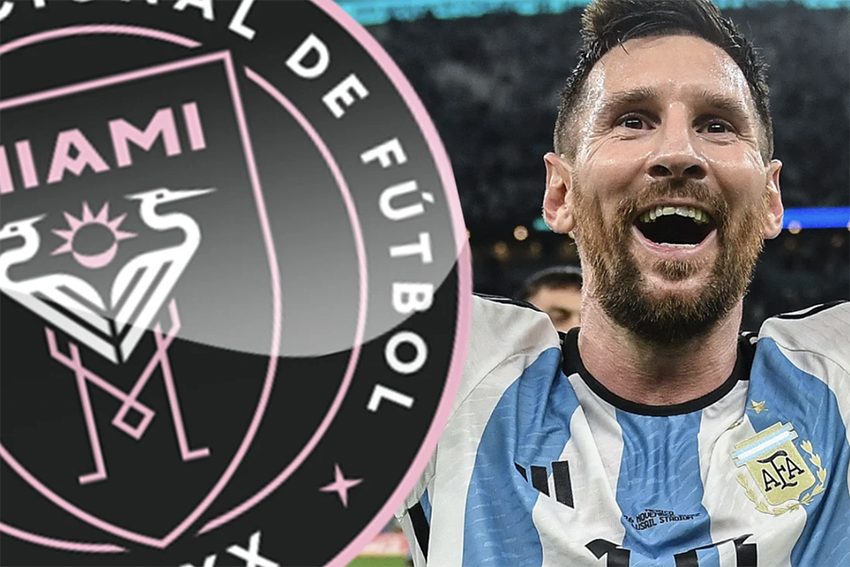 It is not clear about the effectiveness of the negotiations between Jorge Messi and the MLS representative, but the prospect of the Argentine striker coming to the US will also promise to create a big fever in the future if the aforementioned blockbuster explodes.
Not long ago, David Beckham just had a trip to Paris to visit his old club PSG. He also met the stars of the French football team, including Messi. It is not excluded that the two have negotiated a transfer deal taking place in the summer of 2023.