The scale of Taylor Swift's 'Era Tours' show means she needs an extremely large fleet of vehicles to accompany her.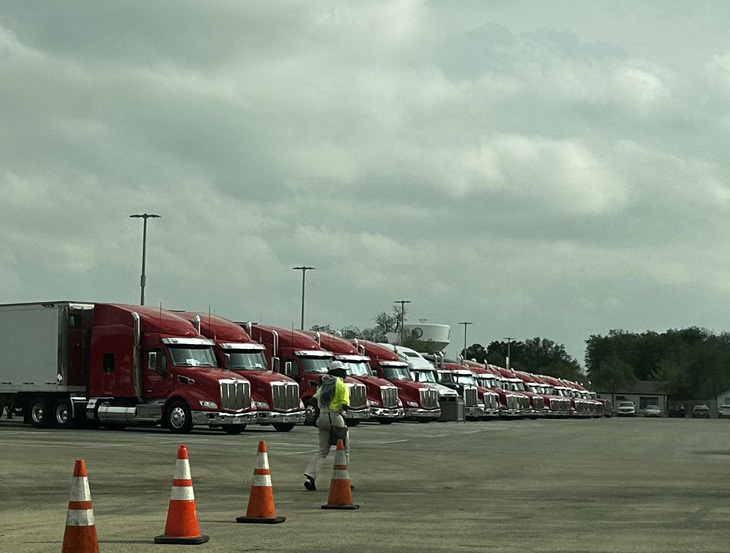 Since opening ticket sales last year, Taylor Swift 's Eras Tour has immediately become a phenomenon in American newspapers and is constantly being discussed.
When the Eras Tour officially kicked off in March, a series of records were broken by the American female singer, such as the biggest revenue or the most tickets sold in a day.
However, there is another record from the Eras Tour that not many people notice. The logistics team of Taylor Swift and Eras Tour use up to 90 large trucks to move and transport necessary items.
The whole stage is built on what these cars carry. The construction of each stage lasts about 2 to 3 weeks before the show takes place.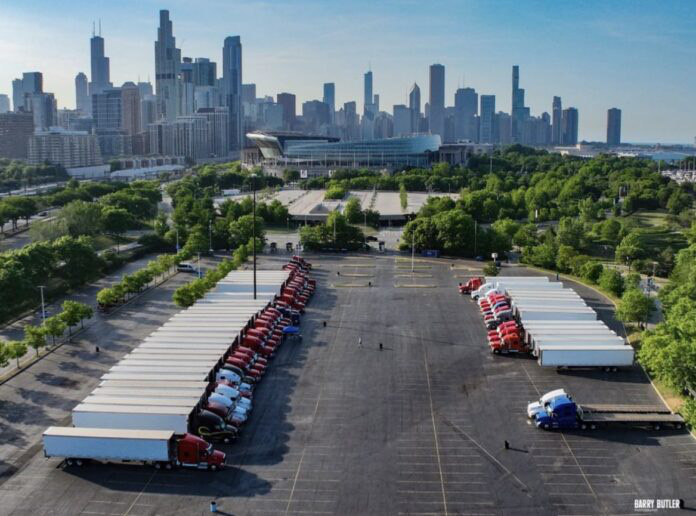 Inside each car were all sorts of weird gadgets that Taylor and his team had preconceived. That includes a set of bioluminescent bicycles , or even an entire house. After each show, the entire crew busily disassembled and cleaned up everything to move to the next performance.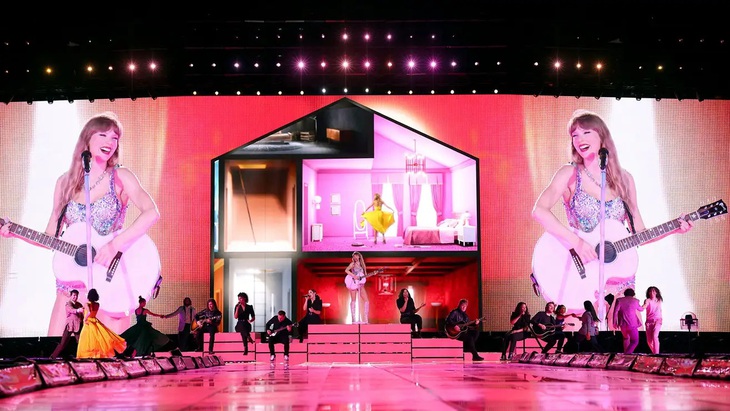 Eras Tour is expected to end in November 2023. The number of trucks accompanying Taylor may fluctuate more or less in the future.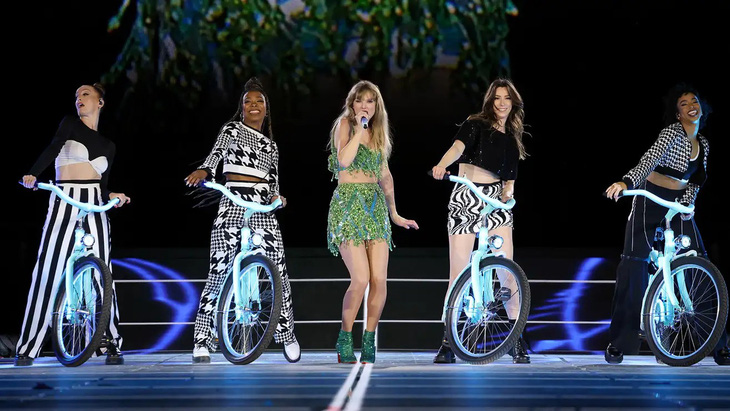 During Taylor Swift's last tour in 2018, she also used up to 160 trailers divided into 2 groups of 80 vehicles each, alternating between each other to keep up with the schedule.