his technology is not just for extinct species. It could represent a major scientific change.


The world is getting closer to climate catastrophe as humans continue to destroy habitats, pollute the oceans and release greenhouse gases into the atmosphere. As a result of this, animal species are at risk of extinction at a rapidly increasing rate.
Fortunately, in the opposite direction, scientists are working with a method known as "de-extinction", such as gene cloning of ancient DNA, in order to "revive" previous species. disappeared.
Recently, the US Central Intelligence Agency (CIA) was extremely excited about this idea. In its portfolio, the CIA, along with other famous investors, has just poured money into a project to revive woolly mammoths ( Mammuthus primigenius ) by a company called Colossal Biosciences.
According to Colossal, although the end result is not technically a "flesh-and-blood" mammoth, they will create a DNA copy based on the CRISPR gene editing of this species in the form of a mammoth. of a modern-day elephant, specifically the Asian elephant.

After that, this elephant will be raised, then returned to the wild, and begin the first steps in the work of "reviving" the bygone era of mammoths on Earth.
What does the CIA want from this project?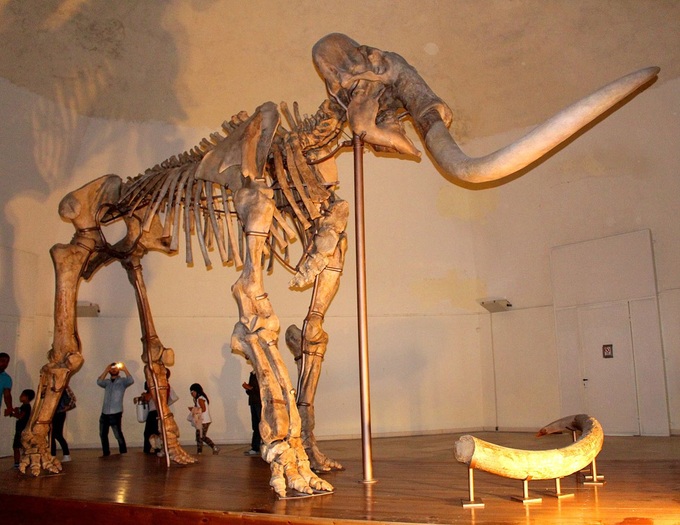 In an in-depth commentary posted on the CIA blog, the company asserted that the investment in the project was aimed at seeing more of the possibilities the technology could reach.
"The government looks forward to observing and paying attention to the latest advances in biotechnology, as the revival of an extinct species would mark a technological leap, coming from the field of conservation." to medicine," the CIA said.
However, not all scientists agree with the re-establishment of extinct species.
They argue that such technologies could "shape ecosystems" by re-establishing the order of organisms, contributing to future interstate disputes.
Rebutting this view, Mr. Ben Lamm, Colossal co-founder, affirmed that biotechnology – or bioeconomy, is a very important factor for humanity's further development.
"All aspects of life need the government to invest in development, so that they will eventually understand and estimate what can happen," he said.