Angelia Jolie opens a new chapter in her career when she joins the Marvel Cinematic Universe. She talked about her character in 'Eternals' on set.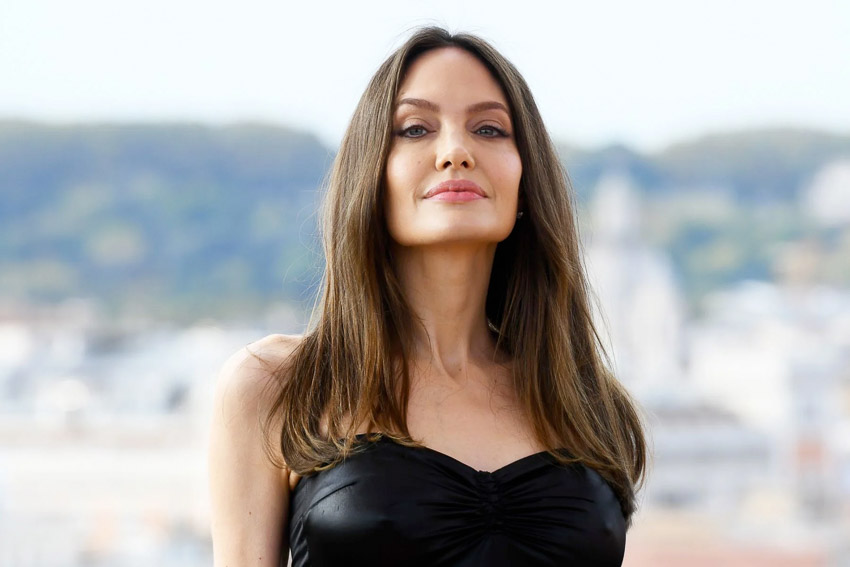 Angelina Jolie — who hasn't heard of her? The actress and filmmaker whose career spans nearly 4 decades working across genres, she has won numerous awards, is one of Hollywood's highest-paid actresses, and is one of The most influential people in the entertainment industry. It's easy to be in awe of Jolie's career and accomplishments.
In addition to her award-winning performances, action roles, and voice-overs for animated characters — Jolie is welcoming a new chapter in her career as she officially joins the Marvel Cinematic Universe, with as Thena in Chloé Zhao's  Eternals .
Ahead of her Hong Kong debut, Jolie told Tatler Magazine  about her character Thena, why Chloé Zhao is the perfect choice to lead the film, and her relationship with her co-stars on movie studio.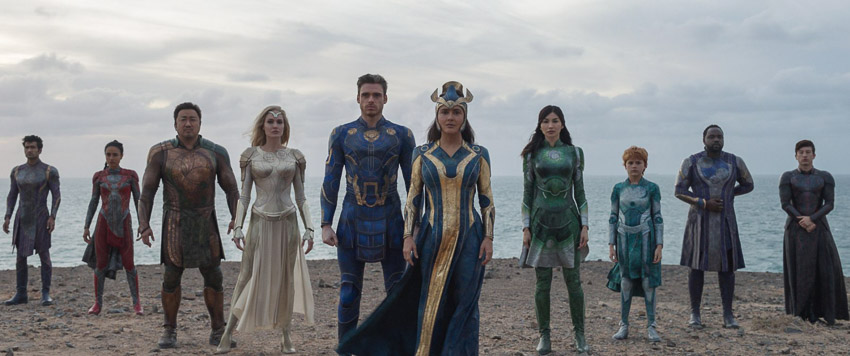 Can you tell us more about who the Eternals are?
The Eternals has been around for a long time. The story follows their arrival on Earth and their relationship with humanity from the very beginning. They were there when humanity evolved, so they changed as humans changed. But they are immortal aliens who form a team to protect humanity.
What's your character's ability, Thena?
Thena is a warrior. She is like the goddess of war. She can manifest various weapons in her hand.
What was your impression of the outfit and when all the members were on set?
It's an exciting day because when you're alone and you're wearing that outfit and you're standing there in your trailer and you're looking at yourself, you're thinking "what am I doing? I'm in a superhero costume." But what happened when we all got together was that we were pretty emotional. Then, of course, we all laugh about who's going to be for Halloween, and how we'll all change costumes.
What is your relationship and reaction like with your co-stars on set?
It's interesting, and I don't know if this is the genius of how Chloé [Zhao] cast us, but it feels like we've known each other before. I don't know what it was, but we became friends very quickly. The person I have to be closest to is Don (Lee). We naturally found each other instantly, and we were like inseparable.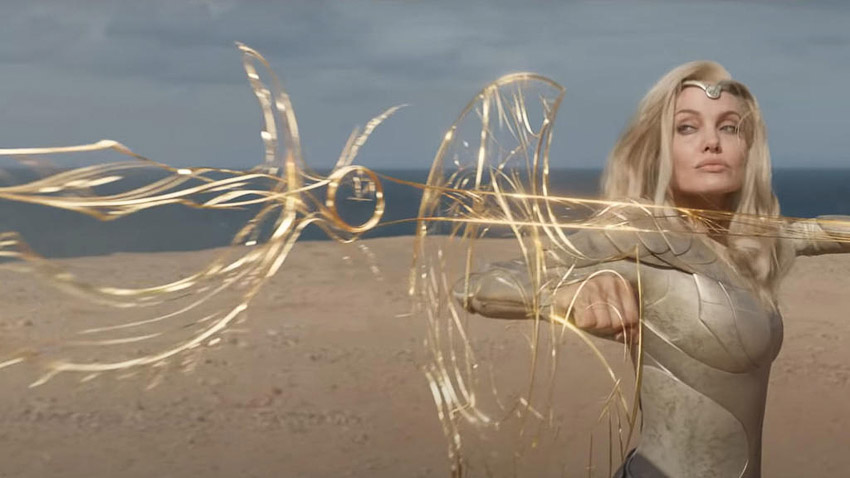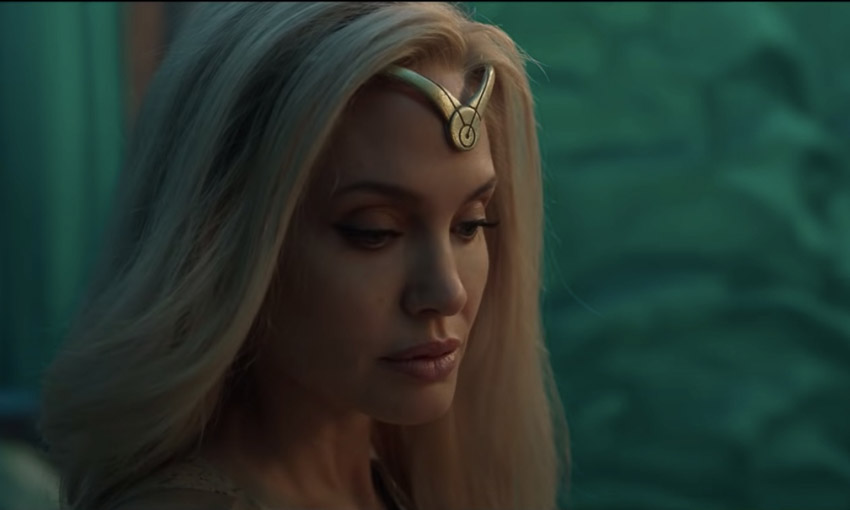 What makes Thena different from the other Eternals?
Thena is uncomfortable in peacetime. She doesn't know how to survive as a civilian, a lover or a friend, but she knows war. She knows who she is in battle. But she doesn't know whether to go to parties or socialize. She doesn't have those skills.
Why is Chloé Zhao such a great choice to lead this film?
Chloé is an extraordinary choice. I knew she was going to deliver something different, but I really don't know how since it's a big movie. It is huge in scope and duration. It is huge in effects and creates new worlds. It's huge in that you have ten different brand new characters you're introducing and creating, and everything about them and their personalities, their backgrounds, their history, and their fighting styles.
When I watched the movie, I didn't know how she did it. I don't know how she managed to keep her balance. What doesn't surprise me is how authentic it is. This epic film feels very personal, very emotional and very human. I believe it was her gift.
Can you tell us more about Thena's relationship with Gilgamesh?
They were like comrades in arms who knew each other and fought together. They are partners, and they fight together. There are a lot of strong female characters in movies these days. But to have a strong woman with a strong man she can lean on, like in this movie, is the kind of partnership and relationship that I want to see more of.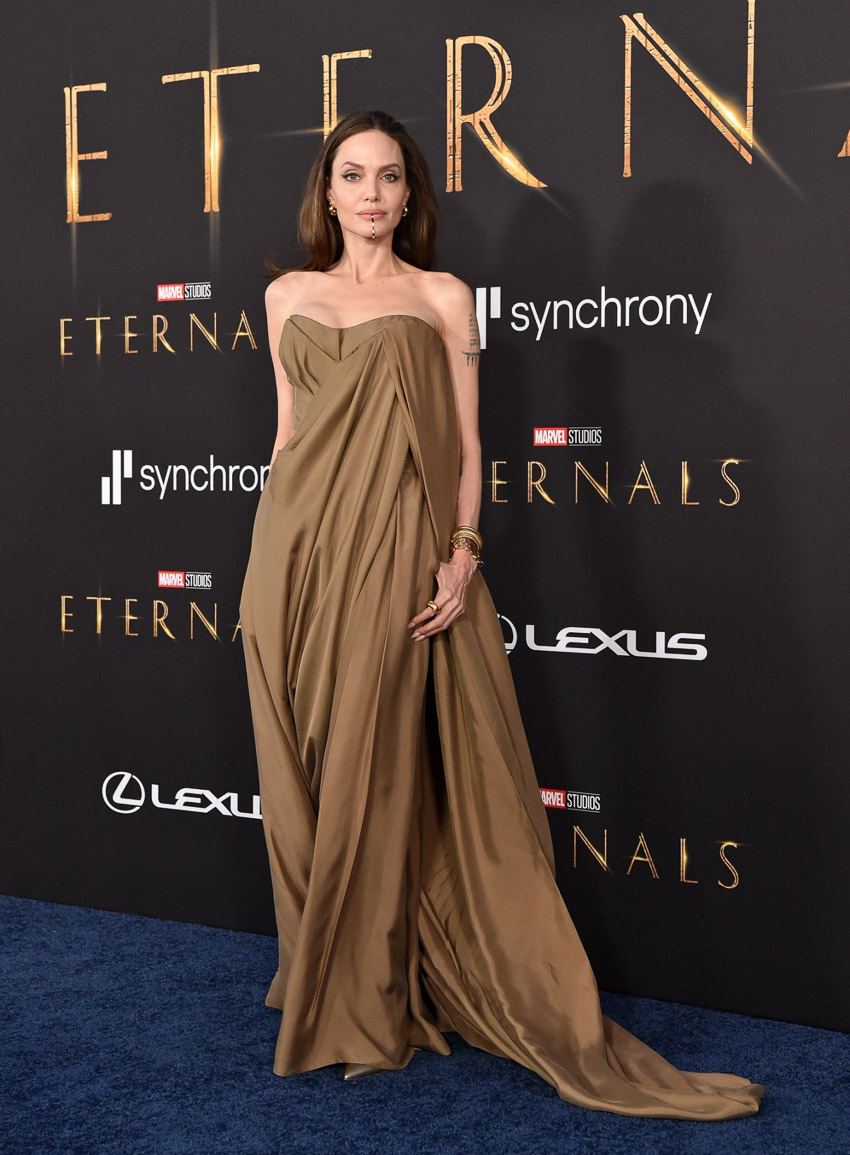 What are some problems your character has to deal with?
Thena is like a soldier affected by the memory of the battle and suffers from post-traumatic stress disorder (PTSD). Thena just assumed a fight was coming her way more than care and kindness. So she's pretty clingy, and a lot of her struggles are just keeping her mind and center and her peace. I understand her, and how she feels.
What is your favorite moment or scene in the movie?
As for me, when I watch it, I'm so excited to see everyone else's amazing sight. Because I know these actors. I know their characters. I see the family being built. It's rare that you see a film with equal contribution and expression in the work. I was amazed by the other people in the movie.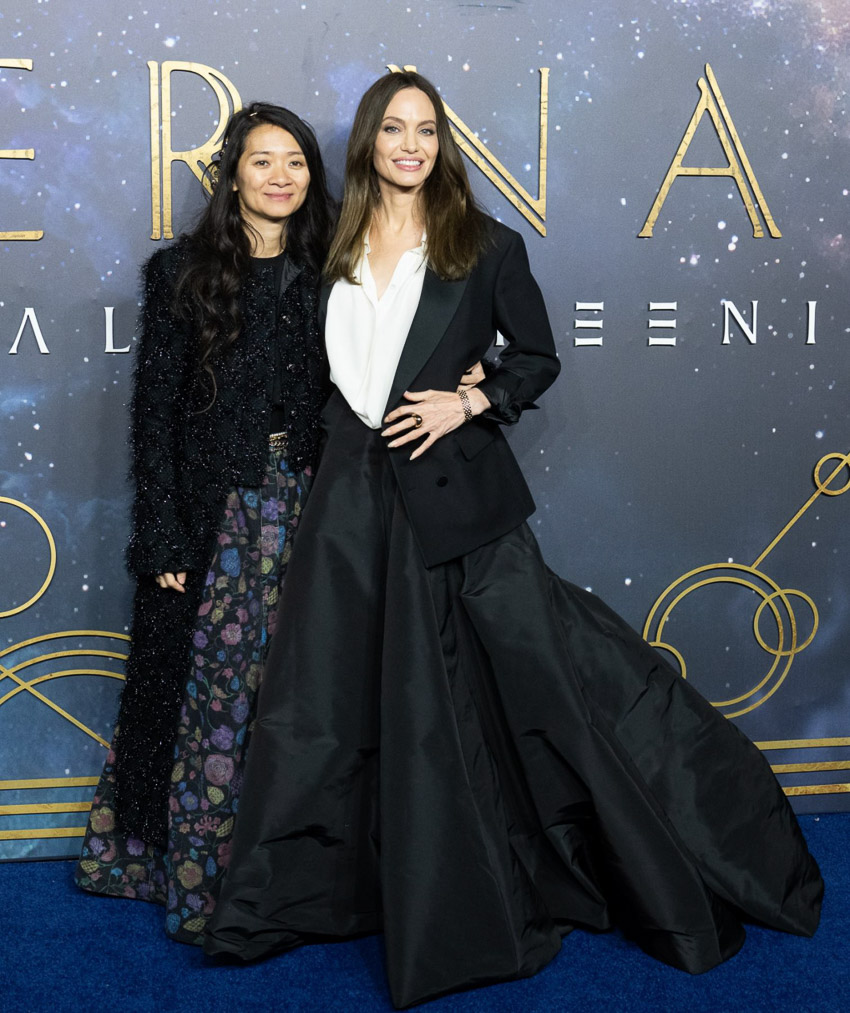 Marvel movies are famous for their action sequences. But in  Eternals  , we see more personal moments. How do you find balance?
While [Marvel] works hard to make these big movies, and they take their fans very seriously to provide them with the right movie and characters and plot, they're also having fun. We're trying to do something fun and make you smile. So in every scene, when there's a lot of show or challenge or drama, they find a way to create a little sparkle. And actors are encouraged to play and look for those things while they're acting.
What are you most interested in viewers?
I hope that more people will see themselves as superheroes, who may not have seen themselves as superheroes before. I am happy about that.